TPPI's Integration Mission
Trans Pacific Petrochemical Indotama's (TPPI) aromatic refinery in Tuban, East Java, will be resuscitated. Pertamina plans to rebuild it into an integrated petrochemicals factory after controlling the majority shares of TPPI's parent company Tuban Petrochemical Industries (TPI).
Edition : 3 Desember 2019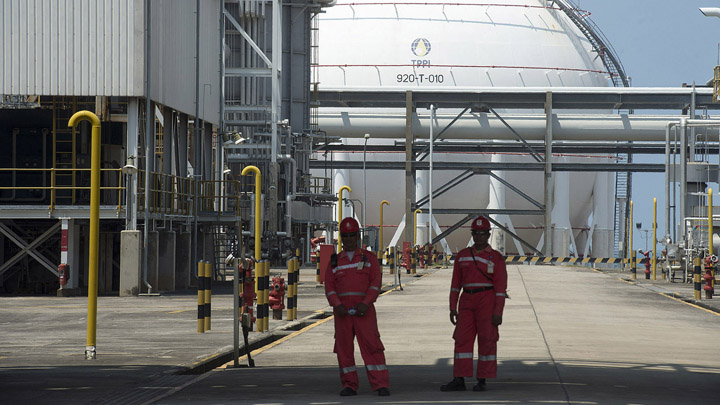 Heru Setiawan, Pertamina's director for planning, investment and risk management, said that the company will connect that integrated petrochemicals complex with a new grass root refinery which is being constructed together with Russian oil and gas company Rosneft Oil Company. "The planning is already there. Rosneft will be present at the Tuban refinery. We will be developing the petrochemicals industry," Heru said in the side of the 'Pertamina Energi Forum 2019' event in Jakarta, November 27.
The TPPI factory had also been set up as an integrated entity. Besides being an aromatic refinery which produces basic material for textile, it was also being prepared as an olefin processing facility which produces derivatives for raw materials used in plastic.
However, these plans were never realized. The company was bogged down in heavy debts. Its lack of capital resulted in the refinery being largely dormant. In the past five years, the processing facilities were operated in a tolling-fee management scheme. Within this concept, Pertamina supplies raw materials for condensates and takes all the products. Meanwhile, TPPI receives commission for processing services.
Lately, President Joko Widodo has made a commitment to realize TPPI's old dreams. He even ordered for the TPPI complex to become a petrochemicals industrial zone. In his calculations, TPPI's operations would reduce imports for Premium fuel by 19 percent, and 40 percent for diesel solar. He even targeted hydrogen as a byproduct of the refinery to be used to develop B30 to B100 biodiesel. This compound, with an estimated market price of Rp120 million a ton, is coveted by biodiesel factories because it could be used as a mixture for solar.
In June 2015, as Pertamina was unsure about Tuban, Medco Energi Internasional expressed interest in TPPI. This business group owned by the Panigoro family had submitted a proposal to the energy and mineral resources ministry. At that time, a copy of the letter was given to the criminal detective's division of the National Police, which was looking into corruption suspicions at TPPI.
In the proposal, Medco said it wanted to take over Tuban Petrochemical by paying its multi-year bond debts to the finance ministry. It also promised to pay TPPI's debt to the Upstream Oil and Gas Regulatory Special Task Force. Meanwhile, Pertamina's loan was being treated as an exception. Medco also informed that it had signed an agreement with Silakencana Tirtalestari, the shareholder of Tuban Petro owned by Honggo Wendratno. Hilmi Panigoro, Medco Energy's current CEO, told Tempo in late August 2015 that an oil company should be integrated upstream to downstream. TPPI, which possesses ample facilities, had potential even though it was laden with problems.
Hilmi said that to construct an aromatic refinery as big as TPPI's, some US$3 billion in investment is needed. In addition to that, construction would take between four and five years. "If you can get a six month operating plant worth of US$1.5 billion, it is not called reckless. It's an opportunity," Hilmi said at the time. Later, however, Medco took a different turn. The government, meanwhile, had always wanted a state enterprise to manage the refinery.
RETNO SULISTYOWATI

Old Debts' Incomplete Agenda