There Was No Discussion on the Meikarta Permit Bribe
Supriyadi, Legal Counsel to Former Lippo Cikarang CEO Bartholomeus Toto
Edition : 3 Desember 2019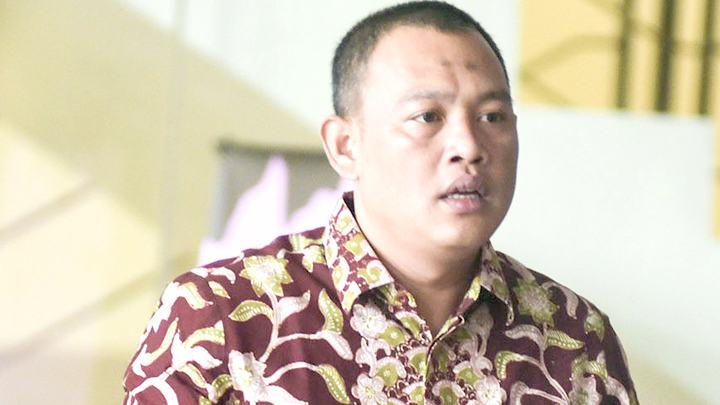 Bartholomeus Toto, former Lippo Cikarang CEO, is the 10th suspect in the Meikarta project permit bribery case. The KPK has strong evidence that Toto was involved in the case. One of them is the testimony of Edi Dwi Soesianto, head of land acquisition and licensing of Lippo Cikarang in the Bandung Corruption Court. Edi said that Toto agreed to give the bribe money to Bekasi Regent Neneng Hasanah Yasin.
Toto filed a report against Edi to the Bandung Police Department in West Java because of that testimony. According to Supriyadi, Toto's lawyer, Edi made up a story. He said no one is capable to reveal the origin of Rp10.5 billion bribery money. "Many things have not been exposed, such as who gave the money and where," said Supriyadi, on Wednesday, November 27. 
Why has your client filed a police report against his former colleague?
Edi's testimony made Pak Toto a suspect. It's not right. Pak Toto knew nothing. (In the Bandung Corruption Court trial on February 11, Edi Dwi Soesianto said he received Rp10.5 billion to bribe Regent Neneng and this this was done upon Toto's approval.)
What evidence do you have that the testimony was false?
We have a recording of his admission. There is testimony from another witness which supports our client.
Didn't Toto ask Edi to arrange a meeting between James Riady and Billy Sindoro with Regent Neneng to 'take care' of matters?
Yes. But they did not discuss the matter of license for Meikarta or money. They said they visited Bu Neneng because she just had a baby. Bu Neneng has also said that in court. (During the trial, James Riady said that his meeting with Neneng Hasanah Yasin happened by chance. Edi Dwi Soesianto said that he was contacted by Toto to arrange the meeting.).
Your client was a leader of a company suspected of bribing the regent. Did he really not know about it?
He did not know about it. Our client has been wronged.
As the company's leader, did Toto not know what his subordinates lobbied government officials to get the permit? 
He was the CEO of a public company. Logically, a public company does not dare to break the law. On top of that, a large amount of money was involved and it would be written in the financial report. He also did not deal with the matter of licensing.
Who was responsible for licensing if not the CEO?
He was the top leader of the corporation. But he did not know about the bribery.
Where did the Rp10.5 billion bribe for the regent come from?
We need to find out the source of those funds. The company did not give the money. The source was also not revealed in court.
One witness said the bribe money was handed over by Pak Toto's secretary.
During the sting operation, the KPK only confiscated Rp1.5 billion. No one knew the source of the money. It is a bribery case which affects two parties. It is not possible there is recipient without a giver, and vice versa. In our opinion, something is off that (the case) is not clear.