From Siman to Susi
Besides films adapted from books and biopics, the year 2019 has harvested grass-root indie movies. Several of these indie movies have even broken through at international festivals. Tempo has the annual tradition of selecting films as an alternative to the annual Indonesian Film Festival, and as a way to celebrate quality cinema. These are our picks.
Edition : 17 Desember 2019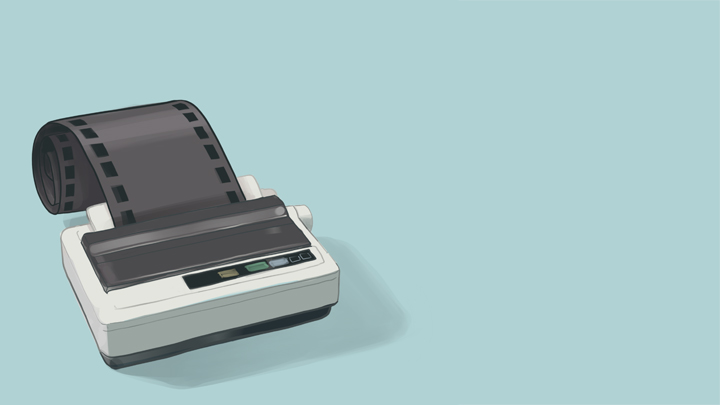 A MAN with his tongue cut off, a badminton hero, a queer teen: Indonesian films have featured many interesting themes. One came from a classic novel, another adapted from a Korean soap. Or local comic personalities presented as Marvel-like superheroes. A film with the off-kilter idea of a magician who makes a child disappear—for years—in his magic box.
There were also films with sports as it main theme. In addition to badminton, one told the struggle of a rock climbing athlete who won gold in the 2018 Asian Games. Some films were produced with mega budgets. Some were able to attract droves of viewers, and stayed on in cinemas for over three weeks, while others only held on for a week.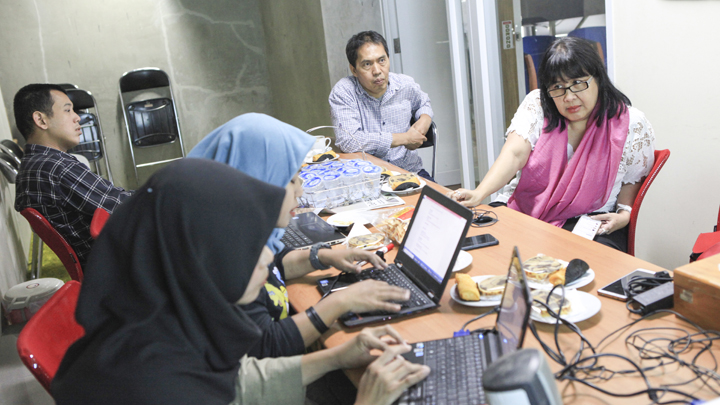 Discussion on Tempo's Film Selection 2019 at the magazine's office in Palmerah, Jakarta, November 20.
Not all the movies that were aesthetically challenging and shrewdly original made it commercially. Garin Nugroho's film Memories of My Body (Kucumbu Tubuh Indahku), which won the Tempo Film Festival last year and became the big winner at the 2019 Indonesian Film Festival, closed after a week in movie theaters. The movie was seen by some as representing the LGBT (lesbian, gay, bisexual and transgender) community, and was forcefully halted in some regions by some mass organizations. In fact, the movie's theme was firmly grounded in traditional Indonesian arts and traditions where transgender-ism is a common phenomena, from ludruk in East Java to the bissu ritual in Sulawesi.
Thus, a film's idea and viewpoint on reality is very important. Just like in other creative fields, a director's challenge is to counter cliches, and to present a theme from an interesting and more inquisitive angle. Indisputably, a film's quality hinges on the quality of its actors. After all, film is a performance art.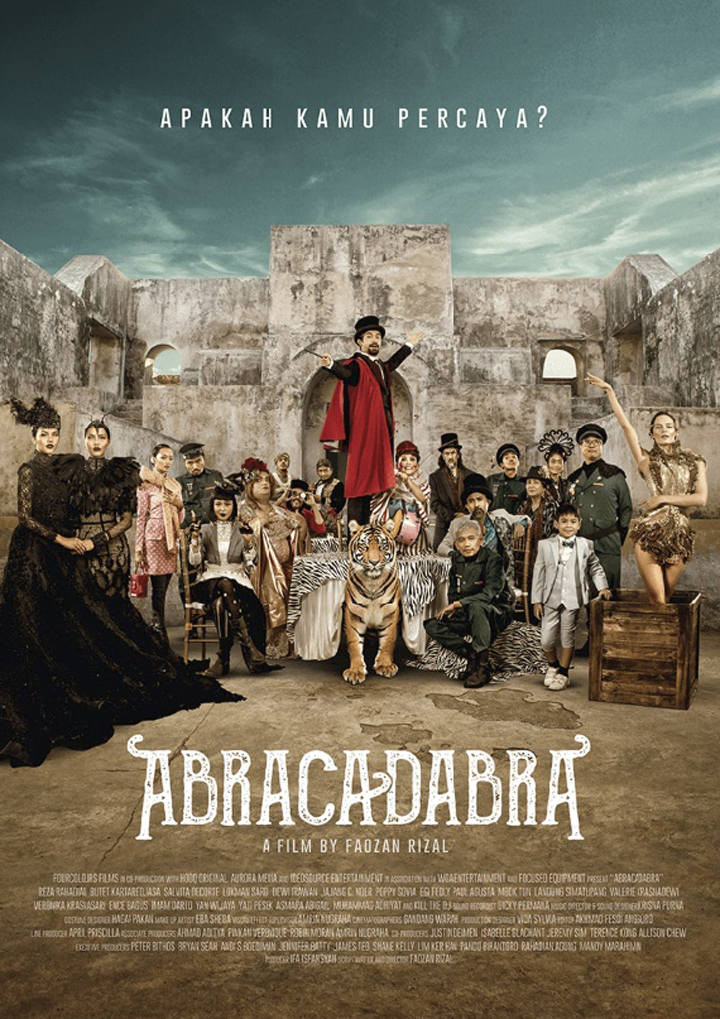 Film Abracadabra
Dear readers, Tempo has the tradition of selecting Indonesia's best film, and other supporting categories, since 2011. Similar to previous years, we chose best film, director, script writer, lead actor and actress, and actor and acress in supporting roles. We believe that more events such as Tempo's Film Selection should be organized, as this would energize competitiveness. Football in Europe did not reach its heights merely due to its enthusiastic supporters, but also thanks to smaller leagues from which world players filter through.
The movies we select need not have been released in commercial theaters. We choose all films released between December 2018 and December 2019 and that have been presented in public, such as festivals or communities. These films also need not have gone through censoring agencies. We then select, discuss, and debate the movies before choosing the winners.
---
Thus, a film
'
s idea and viewpoint on reality is very important. Just like in other creative fields, a director
'
s challenge is to counter cliches...
---
This year, we chose The Science of Fictions (Hiruk Pikuk Si Alkisah) by director Yosep Anggi Noen as Tempo's best film. We saw a daring theme in it. The Science of Fictions divulged the 1965 political tragedy in an unexpected way: in metaphors. It is almost unimaginable that a director has the courage to present state violence through the angle of man's landing on the moon. And yet, that is just what Anggi did. His film told the story of farmer Siman whose tongue was cut off because he came upon the shooting of a made-up moon landing by a foreign crew at the Parangkusumo Beach in Yogyakarta. The beach has long been the offerings site for Nyi Roro Kidul, the mystical queen believed to reign the South Java Sea.
"The Science of Fictions successfully presented the metaphor of Indonesia which is bogged down by the collective violence of 1965," said Hikmat Darmawan, one of our jury members.
In addition to Tempo journalists who cover and write about movies, the team of jurors also have external members. Besides Hikmat Darmawan, we also invited Adrian Jonathan Pasaribu. We also had both men—after a series of meetings and discussions—write the arguments for our choices. Adrian wrote the analysis for our best film pick, while Hikmat did the one for best script of 2019.
• • •
Dear readers, in selecting the best film and other categories, we carried out a number of marathon discussions. As a result, The Science of Fictions also won the best actor and best director categories in addition to best film. Actor Gunawan Maryanto was convincing as Siman. He was able to play an astronaut deemed crazy by the community.
Gunawan's slow movements—just like walking on the moon—did not degenerate into something comical, but rather a performance which resonates deep trauma. Tragedy was never far from his facial expressions and gestures. Gunawan acted with no dialogue. He did not even use sign language to interact with the other players. In directing The Science of Fictions, we believed that Yosep Anggi Noen was able to create a habitat that made it possible for his performers to both shine and support each other. He was strong in creating imaginative, poetic, and symbolic scenes.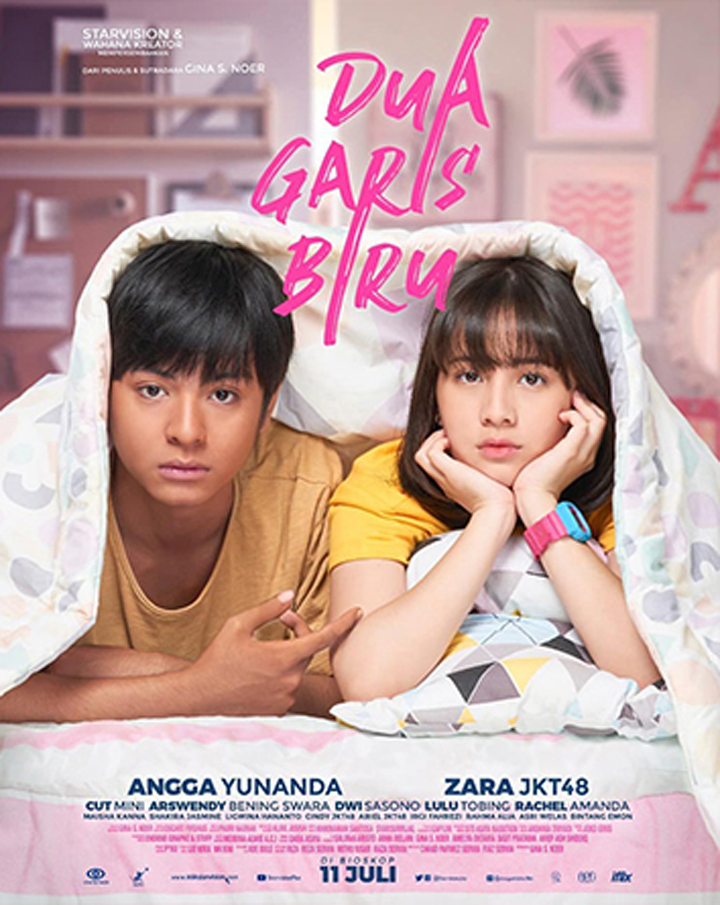 Film Dua Garis Biru
Three women were selected as best actress nominees: Sha Ine Febriyanti in The Earth of Mankind (Bumi Manusia), Marsha Timothy in Freedom (Bebas), and Laura Basuki in Susi Susanti: Love All. After lengthy debates, we decided on Laura Basuki, who played Susi Susanti in the biopic Susi Susanti: Love All, as Tempo's best actress.
We thought that Laura was able to overcome a range of difficulties in playing Susi, from physical challenges in performing Susi's distinctive movements while serving, falling down while returning shuttle cocks, until going deep into parts of Susi's private life little known to the public. Hidden behind Susi's brilliant achievements were her deep frustrations due to race discrimination. Laura brilliantly presented Susi's being outside of the badminton field.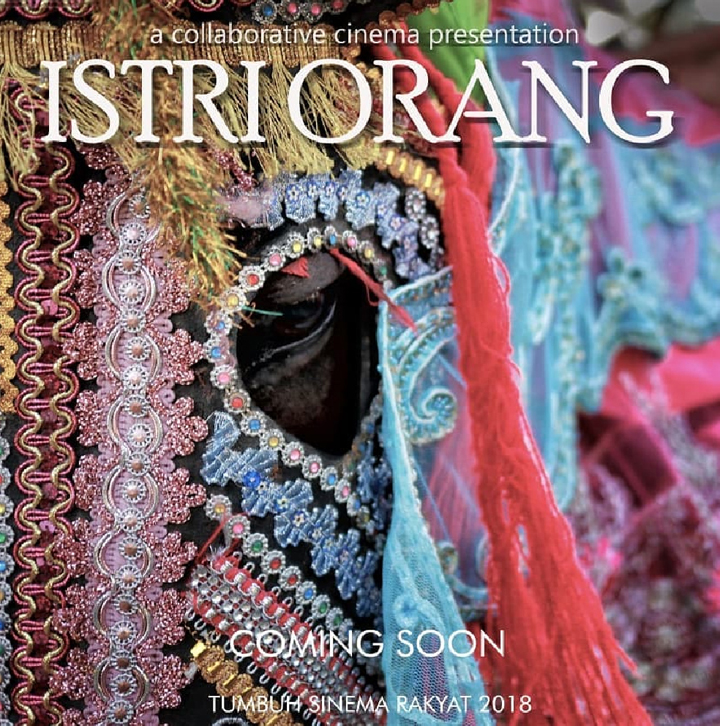 Film Istri Orang
For best supporting actress, we unanimously chose Christine Hakim in her role as Nyi Misni, the vengeful elderly woman with a complicated relationship with her son in Perempuan Tanah Jahanam (Woman of the Cursed Land) by director Joko Anwar. We thought that Christine was riveting as Nyi Misni, and personified her from head to toe. "Christine was able to present the complex Nyi Misni, who had layers that were surprising, strange and shocking, and made us want to look away and continue watching at the same time," said one jury member. Unforgettable was Christine as Nyi Misni walking with a limp, carrying the newly skinned breast of a woman to dry in the sun.
Film Mountain Song
For best supporting actor, we chose Baskara Mahendra, who played Jojo in Freedom, a film adapted from South Korea's Sunny. In this movie by Riri Riza, Baskara played an effeminate man. This 'queer' character is very commonly seen in our cinema. These characters often become comical, with dialogue that are put in to draw laughter. Many presentations of effeminate males have tried to imitate Didi Petet, who brilliantly played Emon in the film Boy's Diary (Catatan Si Boy). Baskara did the opposite: he did not fall into the trap of feminine gestures or farcical intonations. Instead, he found his own way of playing this particular teenager.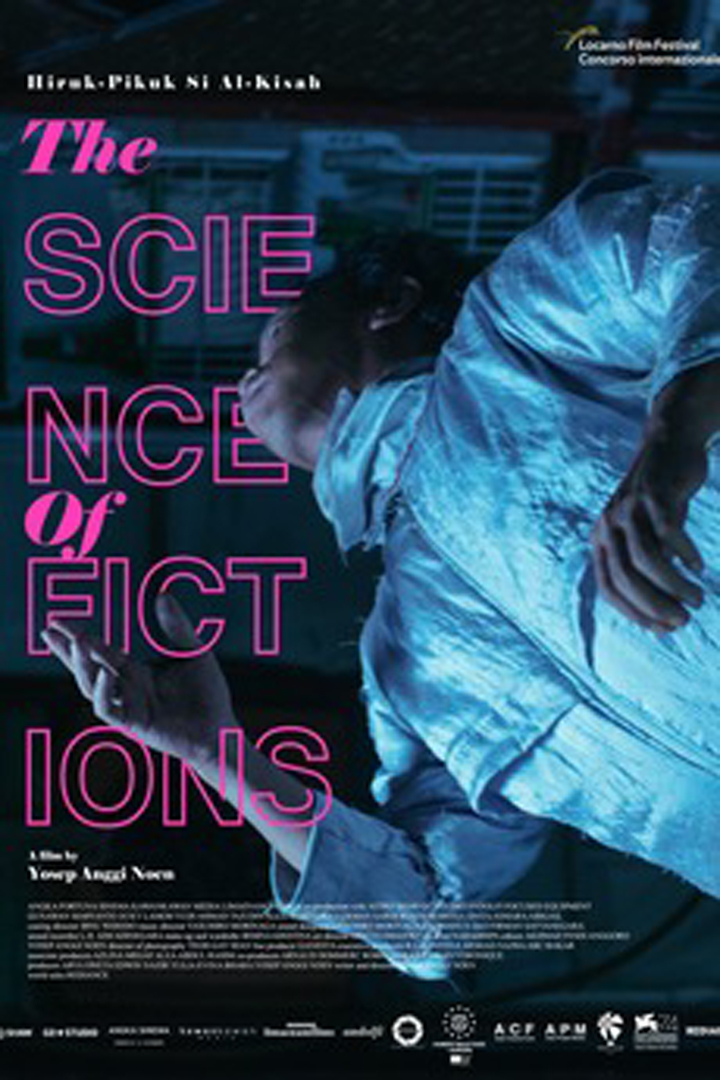 Film The Science of Fictions
Tough debates were held in selecting best script. There were four nominees: The Science of Fictions (Yosep Anggi Noen), Two Blue Lines (Dua Garis Biru by Gina S. Noer), Woman of the Cursed Land (Perempuan Tanah Jahanam by Joko Anwar), dan Someone's Wife (Istri Orang by Dirmawan Hatta). After lengthy discussions, the jurors chose Someone's Wife as Tempo's best script of 2019. This work of Dirmawan Hatta successfully presented the layered problems of gender in Indonesia's rural regions.
Dirmawan's method of writing was unconventional. This script writer of Toilet Blues and Optatissimus said that the filming process of Istri Orang started with organizing workshops at the Kangean Island in East Java, which became the location as well as the background of the movie. The locals actively participated in the workshops to create a communal story, and were also part of the film.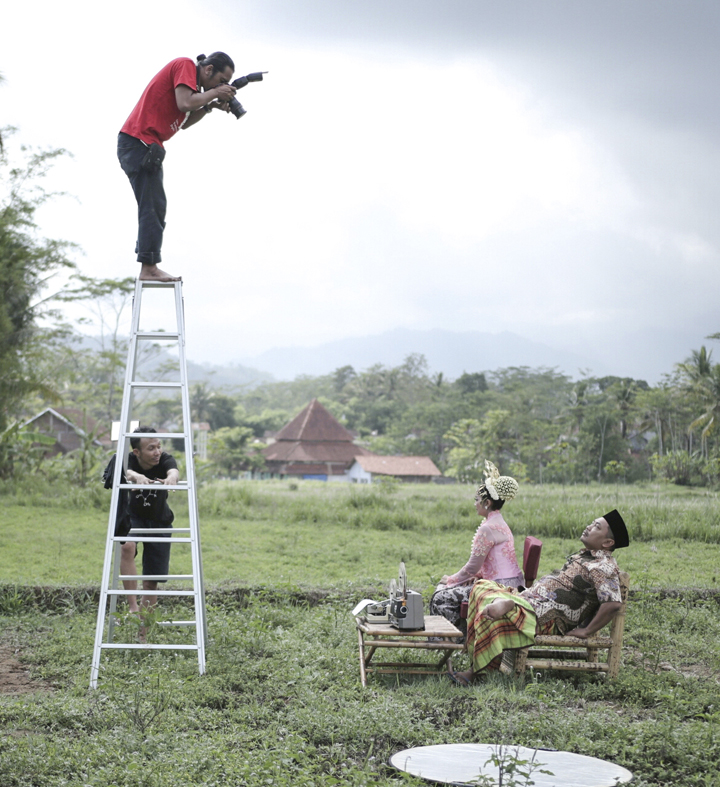 Tempo Fotografer Gunawan Wicaksono taking pictures of the best script writer Dirmawan Hatta in Salaman, Magelang, Central Java, December 4. TEMPO/ Gunawan Wicaksono
Hikmat Darmawan said that Istri Orang brilliantly elevated a local problem into a social dilemma and criticism towards the patriarchal system, and a reflection on women's positions, who are not necessarily always the victims in this system. "Its cinematography and editing were also intelligent and skillful," Hikmat noted.
Dear readers, these are our arguments.
---
TEMPO'S 2019 FILM SELECTION SPECIAL REPORT TEAM
TEAM LEADERS: Seno Joko Suyono, Nurdin Kalim PROJECT HEAD: Isma Savitri | COORDINATOR: Moyang Kasih Dewimerdeka | JURY MEMBERS AND WRITERS: Leila S. Chudori, Hikmat Darmawan, Adrian Jonathan Pasaribu, Seno Joko Suyono, Nurdin Kalim, Isma Savitri, Moyang Kasih Dewimerdeka, Aisha Saidra, Dian Yuliastuti | EDITORS: Seno Joko Suyono, Nurdin Kalim | CONTRIBUTORS: Shinta Maharani (Yogyakarta) | PHOTOS: Gunawan Wicaksono (Coordinator), Jati Mahatmaji, Ratih Purnama Ningsih | ENGLISH EDITOR: Luke Edward | DESIGN: Djunaedi, Munzir Fadli, Lukmanul Hakim, Ahmad Fatoni, Kuswoyo,