Indonesia's Electricity Giants
Companies are racing to build power plants. Investment in the electricity sector is particularly lucrative.
Edition : 17 Desember 2019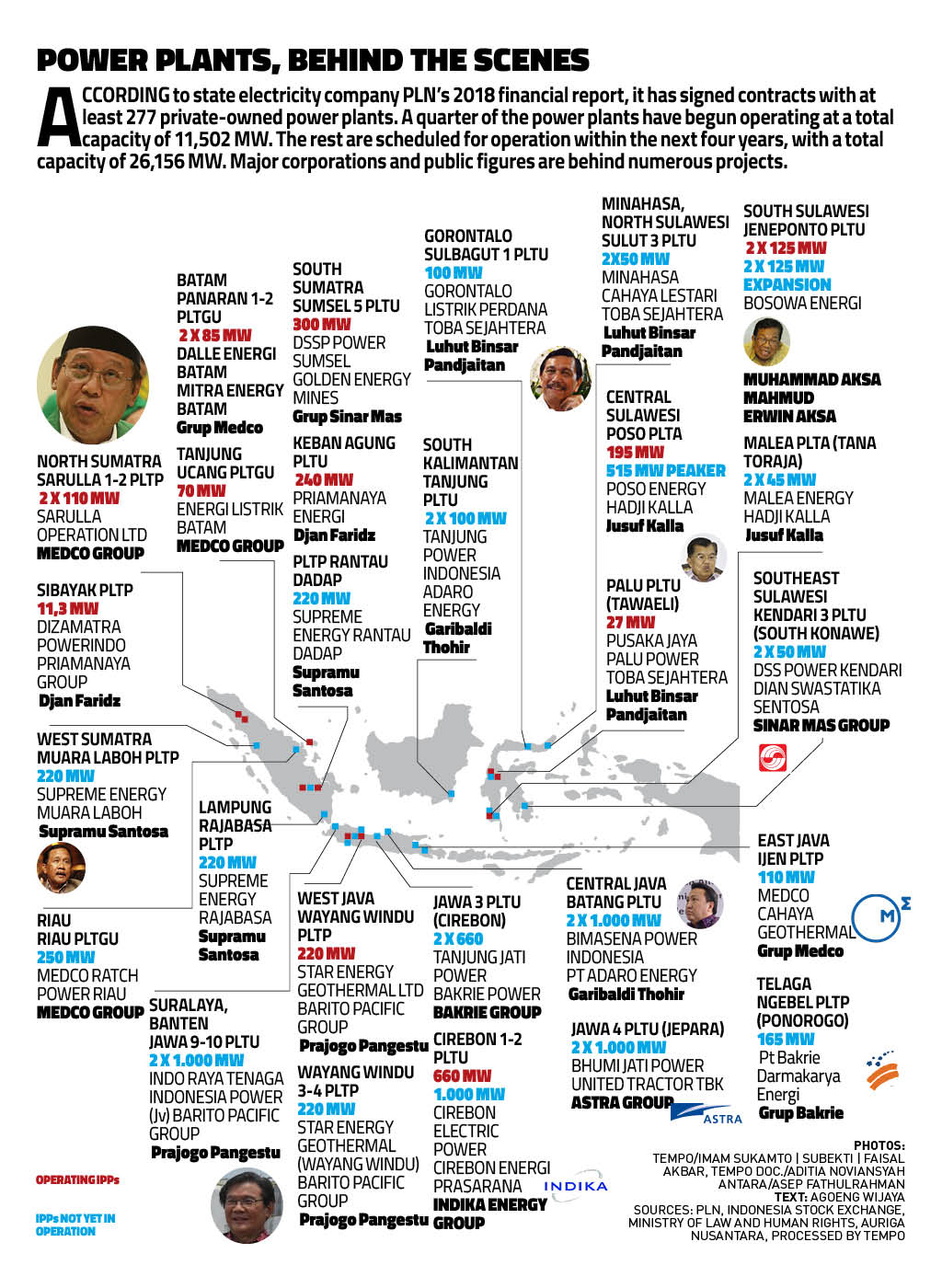 Less than one month after the end of his tenure as vice president, Jusuf Kalla returned to business. On Wednesday, November 13, the 77-year-old man visited Sulawena village in Poso Regency, Central Sulawesi. In the area between Lake Poso and Tomini Bay, Poso Energy—a company owned by Hadji Kalla and Bukaka Teknik Utama—is hurrying to expand the Poso hydroelectric power plant (Poso PLTA). Kalla last visited the renewable power
...