After the House's Rush Job
Tens of NGOs initially focused on their own distinct issues ended up joining hands. They resisted the House's plan to pass various bills and law revisions.
Edition : 30 Desember 2019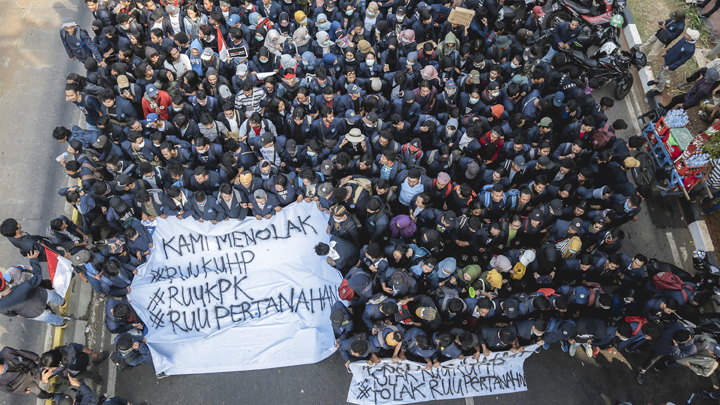 A STATUS update on the social media account of a politician caused tumult among members of the Institute for Criminal Justice Reform (ICJR) on September 16. The politician wrote that the House working committee for the Criminal Code bill (RKUHP) had just completed its last deliberation of the RKUHP at the Fairmont Hotel in Jakarta, night of September 15.
ICJR members who had been monitoring the deliberation process for the RKUHP s
...