Lt. Gen. Doni Monardo, Head of the National Disaster Mitigation Agency: Public safety is the highest law
EARLY this December, together with more than a thousand earthquake and tsunami survivors, the National Disaster Mitigation (BNPB) chief Lt.
Edition : 30 Desember 2019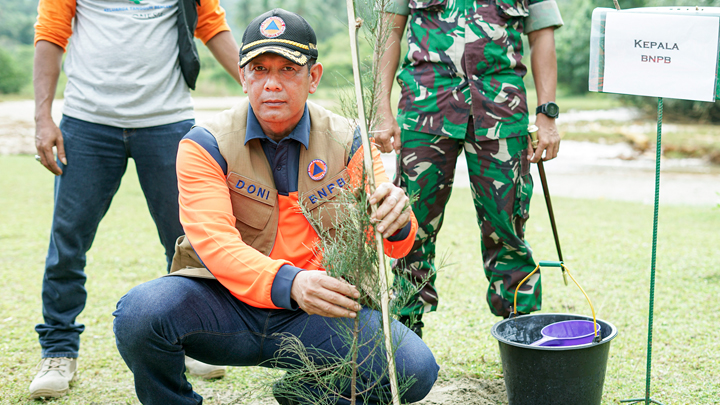 GEN Doni Monardo spent the nights near the Pasie Jantang beach in the Lhoong district of Aceh Besar regency. Scores of tents were erected in the grass field facing the Indian ocean. Arriving on Friday, December 6, Doni stayed in one of the blue tents with the tarpaulin-covered floor which can accommodate five.
Over the weekend, Doni reviewed the Katana program launched on the momentum of the of 15th anniversary of the Aceh tsunami. One of the pr
...