Under Tirtayasa's Protection
The KPK failed to arrest PDI-P Secretary-General Hasto Kristiyanto in a graft case involving KPU commissioner, Wahyu Setiawan. Investigators were instead apprehended by a group of police officers at the Police Staff College. Leaders of the anti-graft agency are ignoring evidence of Hasto's involvement.
Edition : 13 January 2020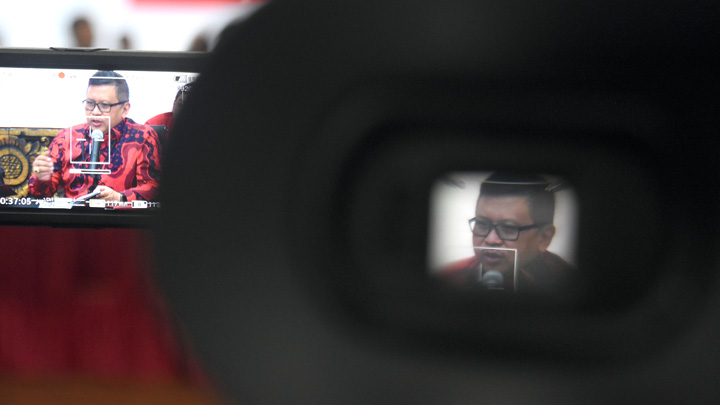 BEFORE the two men headed over to the Police Staff College (PTIK), Nurhasan told Harun Masiku to submerge his cellular phone in water. Without explaining the reason behind his instruction, Nurhasan then offered to pick Harun up near a gas station in Cikini, Central Jakarta.
Nurhasan took Harun on a motorcycle through Menteng toward Mampang, South Jakarta. Under the mild drizzle on Wednesday night, January 8, they moved toward Blok M and arrived
...