MOELDOKO, Chief of Presidential Staff office: My Name Is Everywhere
The trespassing of Chinese fishing and coast guard vessels in the Natuna waters off the Riau Islands in December 2019 reminds Presidential Chief of Staff Moeldoko of the history of Sriwijaya Kingdom centuries ago. As the kingdom was preoccupied with the war with the Ancient Mataram in Java, its control over the Malacca Strait fell into the hands of the Chinese.
Edition : 13 January 2020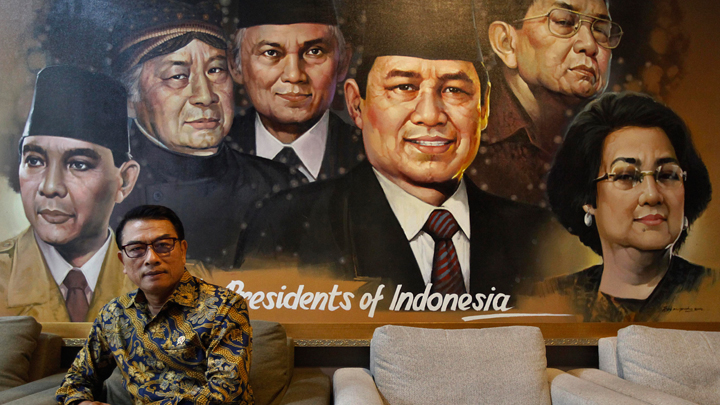 "Learning from the history, we must always be vigilant. Let us not be distracted by internal problems that we neglect the matters that affect our sovereignty, especially because the North Natuna Sea is so expansive that it is often deserted," Moeldoko said.
The presence of dozens of Chinese fishing boats escorted by Chinese coastguard and frigate ships in Indonesia's Exclusive Economic Zone (EEZ) spurred tensions between
...