The Omnibus Law Draws Criticism
The government plans to turn in a draft of the Omnibus Law to the House of Representatives (DPR) this month.
Edition : 15 January 2020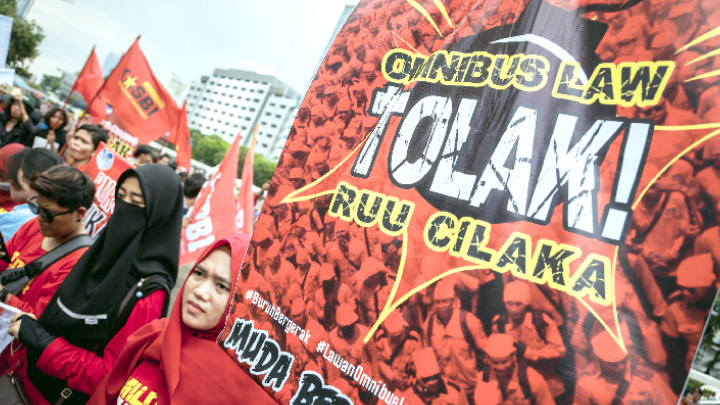 LUCIUS Karus, a researcher from the Forum of Society Concerned for the Indonesian Parliament, considers that the writing of the academic paper and draft of the Omnibus Law has not been transparent. "The process was done in a rather closed manner. It is not clear what interest this served," said Lucius on Friday, January 17.
According to Lucius, the government and the DPR should have opened the room for public participation so th
...