In Between the Shark Fins
DESPITE their endangered status, sharks listed in CITES Appendix II are still being hunted. Exporters look for ways to export their fins to overseas markets.
Edition : 28 January 2020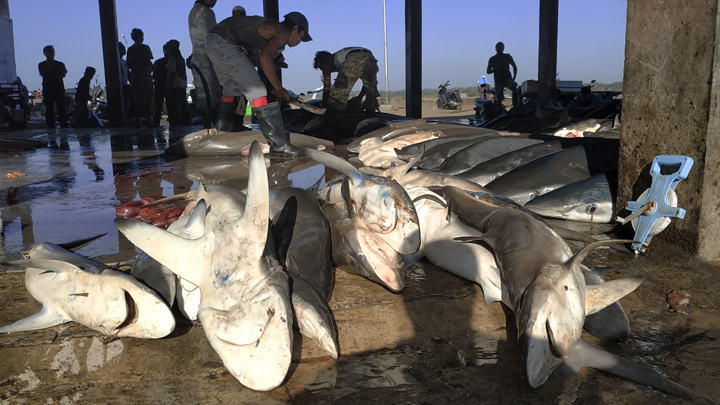 THE morning had just begun when two shark-hunting vessels docked at Tanjung Luar port, East Lombok, West Nusa Tenggara, at the end of August, 2019. Crews hauled their catch from the boat decks one after another to be auctioned off.
That morning's catch were mostly Silky sharks (Carcharhinus falciformis). There were also Scalloped Hammerhead sharks (Sphyrna lewini), Blue Sharks (Prionace glauca), and Silvertip sharks (Carcharhi
...