Delight
Long before there were malls, long before malls began their slow death, Istanbul's Grand Bazaar in the 15th century spread over 58 busy streets.
Edition : Tuesday, February 4, 2020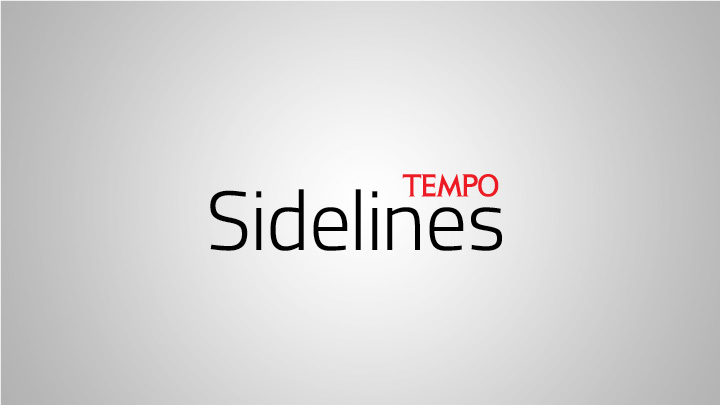 INSIDE were rows of 4,000 shops. And the Great Bazaar in Teheran which was completed in the 17th century spread over 10 kilometers and housed 180 shopping centers. Or in St Petersburg in Russia from the 18th century: the 53,000 square meter Gosiny Dvor had more than 100 shops inside.
These forerunners of the mall—an American term that in the 20th century came to refer to a 'shopping center'—already began their giant architectural competition: built to be luxurious, lively and attractive, where buying and selling was on open display and transaction allowed for easy thoroughfare. Potential customers (even called 'kings') were welcomed before entering.
Like the long row of shops in Chester, a town on the northwest of England, which is supposed to have started in the 13th century, the shopping areas in Teheran, Istanbul, St Petersburg, Paris, Milan, London, and other places were always covered roads. The space was protected from rain, snow and the hot sun by a curved umbrella ceiling—an arcade. By any measure, they became special areas for people who, at high cost, wanted to give their eyes and tastes a treat.
A temptation, in other words. "The arcade," Walter said about the Parisian passages couverts, "is a street of lascivious commerce only; it is wholly adapted to arousing desires." Reading between the lines, one senses that Benjamin saw the spectacular corridors as comparable to bordellos: "because in this street the juices slow to a standstill, the commodity proliferates along the margins."
While there is often a tone of despondency, Benjamin seems to have enjoyed wandering around the great 19th century cities of Europe. Actually, the unemployed philosopher (the top German universities rejected him) enjoyed Paris between 1925 and 1940; he roamed the corridors of bookstores and rows of thousands of books and documents. He observed, took notes, and pondered the wonders of capitalism in the history of urban life. After his suicide, his notes were compiled and published as Passagen-Werk (The Arcades Project). In it, Benjamin described the strong connection of capital with what he called 'temples of commodity capital', temples built for articles of trade, when commodities were king.
W251bGwsIjIwMjEtMDUtMDggMTQ6MzU6MDMiXQ
Bejnamin was a Marxist, although not a strict one. He always came up with original insights, and did not merely quote doctrine. When he called arcades 'temples', he was indeed basing this on what Marx called 'commodity fetishism'. But he did not stop there.
Marx showed that capitalism changed things. When in social life things turned into commodities—items of trade to be bought and sold—their exchange value dominated, maginalizing their use value. The sense of comfort of shoes on our feet is summarized and marked as money value. That figure is valid for everyone. What is particular of the shoe (or the bicycle, the home, the cook, the expert, the perfume, even the pilgrimage) is lost.
Capitalism separates things and objects from their particular histories. At the same time, commodities take on a new history. A dress hung in a window display in a mall has a different function: it is merely an example, but it is there solely to be seen, viewed and felt. It proffers itself among other sights, it competes with other commodities; it is there to be exchanged. This object is so fascinating that it is like a beauty queen mounted goddess-like on a glittering stage. We no longer remember that she is an earthly creature put there through hard work. Capitalism creates that forgetfulness. And with intense, strident marketing, the commodity becomes a 'fetish'.
When branding is applied to bags and cigarettes, the desire for those trade items—which are basically the same as coconut cakes or elastic bands—becomes more intense. They become fetishes that comfort and soothe. Fetishes exist because they are worshipped: I heard about a billionnaire in Jakarta who built an altar out of Louis Vutton suitcases in his living room.
In other words, objects change into subjects, and subjects into objects: I am prepared to buy a Louis Vuitton bag, but in so doing I change into a passive entity: I am prepared to make that sacrifice to be close to the fetish. 'Alienation' takes place—as in religion, when humans actively formulate God and subsequently become objects who are afraid. It is not surprising that Benjamin spoke of the arcade as a 'temple' of commodities, and saw similarities, in architectural terms, with churches.
But that is the paradox of commodity. Marx did not address this, but Benjamin's writings explain: capitalism corrupts objects, but only to a certain extent. Behind their affixed monetary value, commodities still possess something else. Or we make of them not merely a bundle of exchange value and use value.
Following Marx, Benjamin used the word 'fantasmagoria' to describe the parades of commodities displayed in fascinating and changing ways in the shopping centres of Paris like a series of illusions in a lanterna magica. But unlike Marx, Benjamin saw that in this 'fantasmagoria', things no longer bore price alone. Rows of advertisements with attractive and funny designs, and oddly-shaped perfume bottles had become a kind of visual art—not so far distant from a series of works by Rothko and Picasso at a museum.
The power of capital does indeed subjugate things and humans, but it is not all over. Malls may have few customers, the 19th century arcades may close, but there is yet another attraction that makes 'fantasmagoria': we not only sell, we not only buy. Sometimes we can fashion delight. Life is the process of producing things which, albeit momentary, are new. In malls, and outside of them.
Goenawan Mohamad