Toba Pulp Lestari Head of Public Relations Norma Patty Handini Hutajulu: The Profit Margins are Nearly the Same
Documents obtained by the IndonesiaLeaks team show that Toba Pulp Lestari exported dissolving wood pulp (DWP) to China from 2010-2016.
Edition : Tuesday, February 4, 2020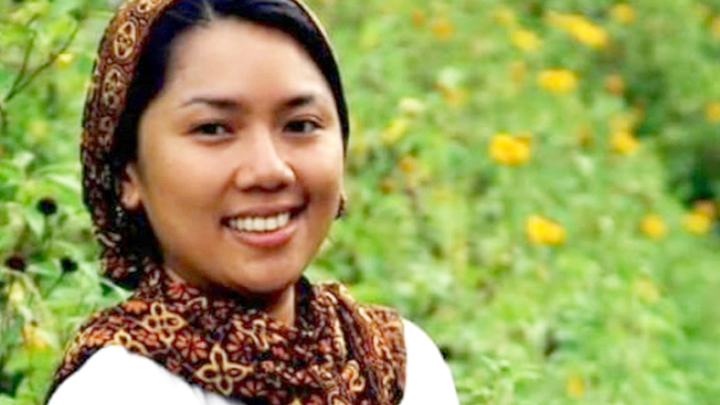 TOBA Pulp sold its product to DP Marketing International Limited, an intermediary which resold it to Sateri, a rayon producer in China. Toba Pulp reported that item as being bleached hardwood kraft pulp (BHKP), which is cheaper than DWP.
Norma Patty Handini Hutajulu, Head of Public Relations at Toba Pulp Lestari, responded regarding the accusation of suspected export record manipulation on two occasions. The first was during an interview when the IndonesiaLeaks team visited the Toba Pulp factory in Porsea, North Sumatra, at the end of November 2019, and the other was by written reply on Friday, January 31, 2020.
Why did Toba Pulp export DWP using the code for BHKP?
That is incorrect. The Harmonized System Code for dissolving (DWP) is 4702.00.00.00, while for kraft (BHKP) is 4703.29.00.00. We stated this in the wood verification and legality certificate and in the export of goods notice to institutions such as the ministry for the environment and forestry and the office of industry and trade.
But Toba Pulp produces two types of pulp.
That is correct. Our machinery can produce dissolving grade and paper pulp. We first began producing dissolving pulp in 2005 for export to China, India, Bangladesh, and Thailand. The production of those two types of pulps depends on market conditions and customer requests.
What at the production levels?
For 2015 and 2016, we produced 165,000 and 161,000 tons. This was all paper pulp. In 2017 production reached 203,000 tons, of which 67 percent was the dissolving type. From 2008-2014, we produced both dissolving and paper pulp.
Is it true that DWP is more profitable than BHKP?
That is not true. The profit margin of those two types of products is nearly the same for us. The price determination depends on market conditions. For selling products in the global market, we work with DP Marketing International Limited.
Is it true that DP Marketing receives a commission of 2 percent on each transaction?
There is no agreement about that. We conduct transaction with related parties on the same conditions as is done with third parties. The business relationship between TPL (Toba Pulp Lestari) and DP is that of seller and buyer.
Why doesn't Toba Pulp sell directly to China?
TPL is only a small-scale producer compared to other producers on the national or international market. We made a contract with DP Marketing so that we would focus on being a producer of pulp with international quality according to market demand.
Is it true that Sateri is the main buyer of Toba Pulp products?
TPL is not connected with Sateri, so TPL does not know what types of products they purchase. TPL only sells products to DP Marketing International Limited.
Sateri and DP are said to be companies whose ownership is connected to businessman Sukanto Tanoto. What is Sukanto's current ownership in Toba Pulp?
At this time TPL does not have that stockholder in question. Regarding stock ownership in other companies, we do not know.
What caused Toba Pulp to suffer losses of US$2.75 million in 2015?
There was decrease in the volume of sales and a production cost burden which resulted in a decrease in net operational revenue of 11.7 percent to US$96.4 million over the previous year. In that year there was also the elimination of plants worth US$2.6 million due to a pest attack.
Toba Pulp's annual report for 2017 shows that the company paid a lump sum for tax amnesty of Rp250 million. How was this calculated?
We cannot explain that. According to the regulations regarding tax amnesty, we are forbidden to disseminate or provide data and information related to tax amnesty.
W251bGwsIjIwMjEtMDQtMjEgMjE6MzQ6NDMiXQ