Krakatau's next moves
After easing up on its debt repayments, Krakatau Steel is preparing for its strategic cooperation to increase production. Krakatau Posco is set to be the corporation's locomotive.
Edition : 4 February 2020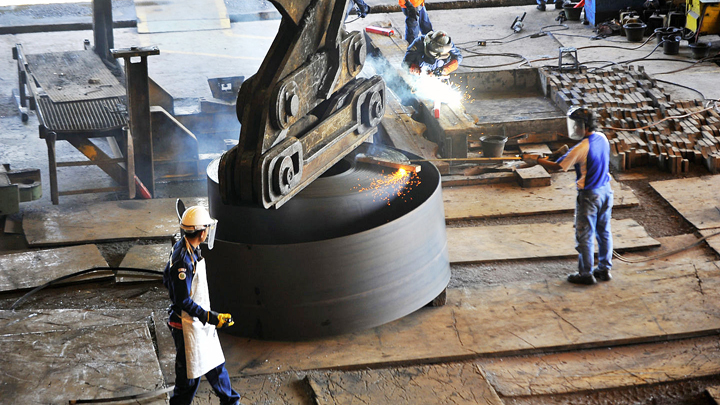 TWO-AND-A-HALF hours after landing at Seoul's Incheon International Airport, Wednesday morning, January 29, Silmy Karim, Chief Operating Officer (CEO) of Krakatau Steel rushed towards Korea's Eximbank. The group from Jakarta, which also included Deputy Minister for State-Owned Enterprises (SOEs) Gunadi Sadikin, was met by the bank management to discuss ongoing plans for a strategic cooperation between Krakatau Steel and Pohang Iron St
...