Godse
Three bullets fired into Gandhi's emaciated body, at close range. The assassin was trying to change India's history. He failed—or at least he failed at that moment. Because today we are wondering whether that long submerged hatred can ever change.
Edition : Tuesday, February 11, 2020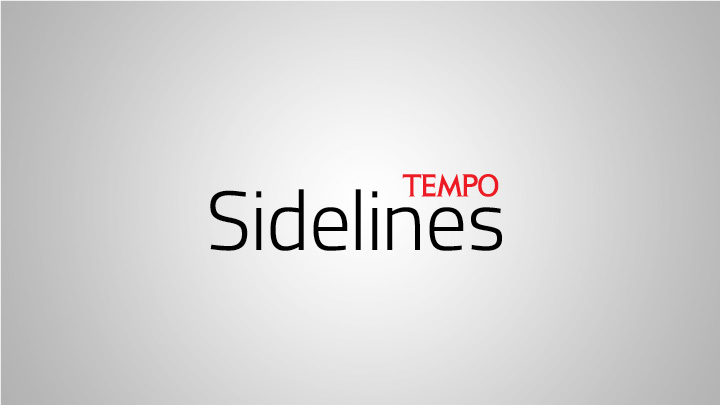 GANDHI died just before six in the evening on January 30, 1948, after being taken from the top of the steps at the back lawn of Birla House, New Delhi, where he lay covered in blood. That evening the 'Mahatma' as his followers had named him, was going to hold a multi-faith prayer meeting—a symbol of peace. Yet that was precisely the reason Godse killed him.
Ramachandra Vinayak Godse was not alone; he managed to carry out his task with the help of eight others. Since 1934 there had been six attempts on Gandhi's life, but this one was finally successful.
To them, peace was unjust. Godse thought that Gandhi favored the Muslims, especially after the partition of India, with part of it becoming Pakistan.
Godse, commonly known as Nathuram, was immediately arrested at the scene. He and an accomplice were tried and sentenced to death by hanging in the Ambala prison. Two of Gandhi's sons made a plea to the government for commutation of the death sentence. They thought that revenge and hanging were not in line with Gandhi's teachings. But Prime Minister Nehru refused.
W251bGwsIjIwMjEtMDUtMDggMTU6MTY6NTUiXQ
To Nehru, and to Gandhi, independent India had to be able to embrace all faiths, and not favor the Hindus. These founding fathers of India saw that this was how a peaceful, just and stable India should be. The democracy they wanted to build gave place to everyone—regardless of their religion.
But democracy is a complicated system. Back then, India was still young, with a history of difference and bitter conflict in matters of faith, class and caste. Even so, the new nation wanted to be open to all.
Even to people like Godse and his ilk, who opposed this ideal. They thought that precisely because Hindus were the majority, and native, they had the right to supremacy and to determine the foundations and direction of India. They rejected the India that Gandhi and Nehru were building.
"I do say that my shots were fired at the person whose policy and action had brought rack and ruin and destruction to millions of Hindus," Godse said in court. He stood for the anger of the patriotic Rashtriya Swayamsevak Sangh or RSS (National Volunteer Organisation) that had been established in 1925, 20 years before India became independent from British colonialism.
The sense of destruction, rack and ruin in a democracy is an exaggeration for those who are demographically dominant. But the sense is actual, mixed with a sense of anxiety, envy and long-held paranoia, which then forms the movements that are today called 'populist'—an expression of rebellion.
Populism is not an ideology like socialism. Socialism, specifically that which Marx introduced, has a 'scientific' claim. The injustice that socialism opposes is injustice that is analyzed with empirical data. It may not always be accurate, but it always has the possibility of verification. Unlike populism: it also opposes the establishment, it also is the voice of the 'people', but in populism, the 'people' are not determined by their social class. They are not 'workers' who do not own the tools of production, or 'peasants' or stall-holders whose tools of production are minimal.
In populism, the 'people' is a kind of mythological creature. 'The people' are necessarily right. It is as if this basic group is clean and pure in conflict with the 'not-us'. And the 'not us' can be anyone—the 'elite' or the 'foreign'—categories that are built with symbols, images, body movement and rhetoric. Populist politics is like theatre: a performance.
When this mixes with religion, populism becomes more acute. Those driving it say we are the 'holy', while they, the not-us, are not. The border is absolute. Religion provides populism with language, precepts, promises and threats that do not fade with time. In populism, religion becomes an important element of identity. And it does not die easily.
Decades after Godse was hanged, the RSS was flourishing. In 2014, its membership numbered six million. In 2017, the Hindu Mahasabha Party tried to celebrate Godse and to prepare a monument to him as a patriot. The ruling Bharatiya Janata Party, led by Prime Minister Modi, wanted to find a middle path: to uphold respect both towards Gandhi as a Mahatma, and towards his murderer. This is not so strange: Modi was once a RSS sympathiser, and the Bharatiya Janata was established with the spirit of Hindutva: to them, India is for the Hindus, and Muslims are not a valid part of the nation.
Their politics is the politics of aggregation. Hindus and Muslims are each treated as whole groups. Identity to them is eternal. Religion affirms it—and also ends up affirming murder of the 'not-us'. Since Godse, the violence has been ceaseless.
I cannot forget the words of Suketu Mehta in Maximum City. In his fascinating journalistic book, Mehta records his conversations with members of the Hindu nationalist party, Shiv Sena, in 1996. One of them, talking about how they kill Muslims, said:
"Then we marched to the Muslim side. We met a pavwallah on the highway, on a bicycle. I knew him; he used to sell me bread every day."… "I set him on fire. We poured petrol on him and set him on fire. All I thought was, this is a Muslim. He was shaking. He was crying. 'I have children, I have children!' I said, 'When your Muslims were killing the Radhabai Chawl people, did you think of your children?' That day we showed them what Hindu dharma is."
Needless to say, this Muslim knew nothing about the killing other Muslims had done in Radhabai Chawl. But the politics of identity have nothing to do with humanity—with creatures who are constantly different, changing, and difficult to categorize. Gandhi knew humanity in this way, and because he was right, he is disturbing.
Goenawan Mohamad