Layers of the Garlic Corruption Scandal
The price of garlic skyrockets at the start every year, going over Rp50,000 per kilogram. Due to government's requirement to plant garlic in the import quota system, garlic prices in the country are consistently high, even when prices in its exporting country, China, are under Rp10,000 per kilogram. With an annual profit of up to Rp8.4 trillion, garlic import regulations are creating illegal fees in the permit issuing process. As a result, prices continue to soar and the commodity is controlled by a number of companies with import quotas and the power to withhold or pour garlic into the market.
Edition : 11 February 2020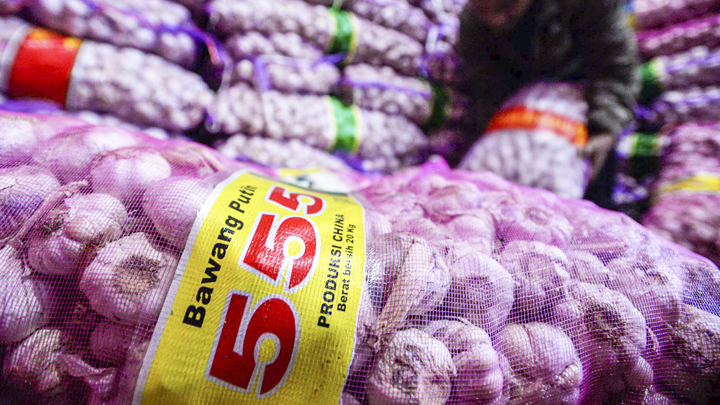 IN early February, garlic supply at Anas Sarnil's kiosk at the Kramat Jati Market, East Jakarta, shrank. On February 7, only 100 sacks of garlic were piled at the nine-square-meter stall. "Usually (it's) full, now there isn't enough," said the 52-year-old vendor.
Before February, Anas sold 15 tons of garlic per week. Importers would take turns calling him to offer garlic from China. "Now I'm calling the
...