The Cirebon Connection
THE connection between Ifan Effendi and 2016-2019 Trade Minister, Enggartiasto Lukita, was discovered during a Corruption Eradication Corruption (KPK) search.
Edition : 11 February 2020
While investigating into the suspected garlic import bribery implicating Indonesian Democratic Party of Struggle (PDI-P) politician, I Nyoman Dhamantra, the KPK searched the office of Trade Ministry Horticulture Director-General, Suwandi (currently director-general of crops), on August 12, 2018.
In Suwandi's room, investigators found a number of documents, among others, containing a list of companies, company owners, and garlic import quotas. Three companies in the documents were given the notation "owned by Enggar."
"No comment from me on that topic," said Suwandi when asked to confirm on February 4. In court, Suwandi did not elaborate on the notation. The panel of judges and the prosecutor focused on asking questions about Nyoman Dhamantra's role in awarding garlic import quotas. Suwandi only said that he received the document from his staff. The agriculture ministry is the institution that verifies an import quota request from a company before the request is forwarded to the trade ministry.
The three companies "owned by Enggar" were blacklisted by the agriculture ministry from receiving the 2019 Horticultural Products Import Recommendation (RIPH) due to failure to meet the requirement to plant garlic at five percent of their import quotas. These companies are Prima Nusa Lentera Agung, Lintas Buana Unggul, and Buana Tunas Segara Subur.
Unlike the notations on the document, Enggar's name does not appear on the three companies' deeds. The name of the shareholder as listed on the deeds is Ifan Effendi, a 65-year-old businessman from Cirebon—also Enggar's hometown in West Java. The two men are connected through their shared hometown.
W251bGwsIjIwMjEtMDMtMDUgMDc6NTg6MTkiXQ
At least that was the information given by Fifi Sofiah Effendy—Ifan's second wife of 17 years until their divorce in 2018. According to Fifi, her husband asked to be connected to Enggar after Tunas Perkasa Indonesia's warehouse in Marunda, Bekasi, West Java, was searched by Agriculture Minister Amran Sulaiman, Enggar, and National Police Deputy Chief Comsr. Gen. Syafruddin on May 17, 2017. As many as 182 tons of garlic were found in the warehouse, which were suspected of having been smuggled from India and China.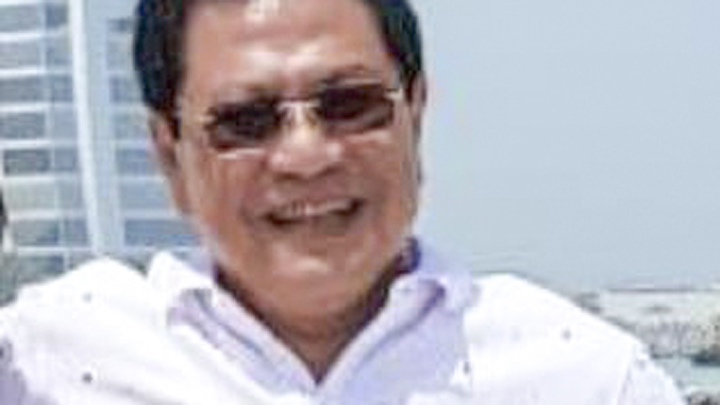 Ifan Effendi. Special Photo
Fifi is a politician from Cirebon. She ran for Cirebon mayor in 2017 and is actively involved in numerous organizations, besides leading Joko Widodo-Ma'ruf Amin's campaign team in West Java. She introduced Ifan to Chandra Lukita, former chairman of the Indonesian Sports Council's (KONI) Cirebon office as well as a businessman and a National Democrat (NasDem) Party politician known to have close ties with Enggar. "He wanted to have a legit and safe quota," said Fifi.
When asked to confirm, Chandra admitted to knowing Enggar because both are from Cirebon. "When he comes here, we welcome him the way one would a prominent figure from Cirebon," he said. He also admitted to knowing Ifan and having met him twice. The meetings were arranged by Fifi. But Chandra says he never introduced Ifan to Enggar for business matter. "I'm not a facilitator," he said.
Neither Chandra nor Fifi is aware of Ifan and Enggar's relationship since that time. What is certain is that, in 2018, Ifan's three companies were granted permits to import garlic from China, at 20,000 tons each. Ifan managed to circumvent the bureaucratic machine that had refused his quota request the previous year.
Enggar was unwilling to explain his relationship with Ifan. At the end of December 2019, he said he would still be in Japan for another two weeks and was therefore unavailable for an interview. He read our questions about the garlic trade, sent via WhatsApp, but did not answer them. As of early February, he had not made an appearance. The guard stationed at his home in Jalan Sriwijaya, South Jakarta, would always repeat the same statement, that Enggar had not returned from overseas, every time Tempo came to his house.
Likewise, Ifan has not responded to Tempo's request for confirmation. Both times we visited his home in Central Jakarta, he refused to meet us although we had left a message and an interview request letter with Ana, his household assistant. He blocked the number we used to ask about the garlic affair, although his explanation would have been crucial in filling in the blanks in the garlic import bribery.
Despite being scratched off the list of RIPH recipients in 2019, Ifan was still able to import 15,000 tons of garlic last year. He made his request through a new company, Karya Tani Semesta. "We don't know Enggar," said Farid Helingo, Lintas Buana Unggul CEO.