Gianto Wijaya's Objection
Regarding article Layers of the Garlic Corruption Scandal in Tempo of the February 11-17, 2020, I herewith convey the following matters.
Edition : 18 February 2020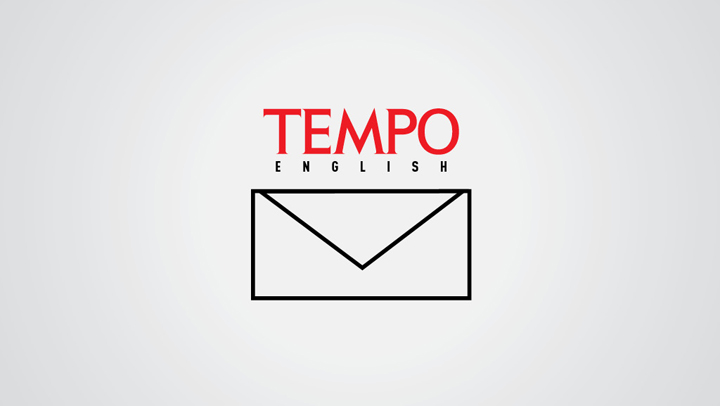 I had never made any statement as written in this article: "...trusted by a number of importers to manage their import permits..." The correct statement should be: "trusted by a number of importers in finding farmers and supervising garlic planting."
I had never made any statement that put any party in an awkward position or mentioned someone's name when asked for information by Tempo's journalist and had never said "It is common knowledge among garlic traders that numerous brokers at the trade ministry are asking for payment foe each kilogram of garlic imported. They would then pay Eva Juliana, former member of Minister Enggar's special staff and current DPR member from NasDem."
Gianto Wijaya
Surabaya, East Java 
We quoted your statement according to the recording during the interview on January 6, 2020. As for the information in the second sentence, in line with the article you quoted, it came from garlic importers—Ed.
---
Tempo Disappears
I AM a loyal reader of the Tempo magazine that I obtain from well-known bookstores and magazine and newspaper kiosks. But I could not find Tempo of the February 4-10, 2020 edition with the cover story of Endangered from those places. I got information that the magazines were bought up by the party considering it damaging and feeling displeased by the article in it. Is it possible for me to obtain the edition and how does Tempo respond to the alleged wholesale purchase?
M. Mansur
South Jakarta
Our marketing staff member has contacted you and sent the magazine of the said edition—Ed.
---
Tips for Dangdut League (Liga Dangdut)
I AM a fan of Liga Dangdut of Indosiar. I have some suggestions that hopefully can be considered by its management.
The program's hosts should not be over insistent in asking for gifts from supporters so that it gives the impression of urging them. Besides, if the gifts are food, they should give a normal reaction and express their thankfulness.

For Lesti, personal life, love affairs and other such things should not be over exposed. There are many other more respectable ways to promote popularity and getting the audience' sympathy.

Members of the jury should also exercise restraint so that when they laugh their palatine uvula will not be visible to avoid displaying unpleasant sights.
I salute Indosiar that has been arduously promoting our culture. This painstaking effort should not be disturbed by the flaws mentioned above.
RR Marthias
Jakarta
---
ERRATUM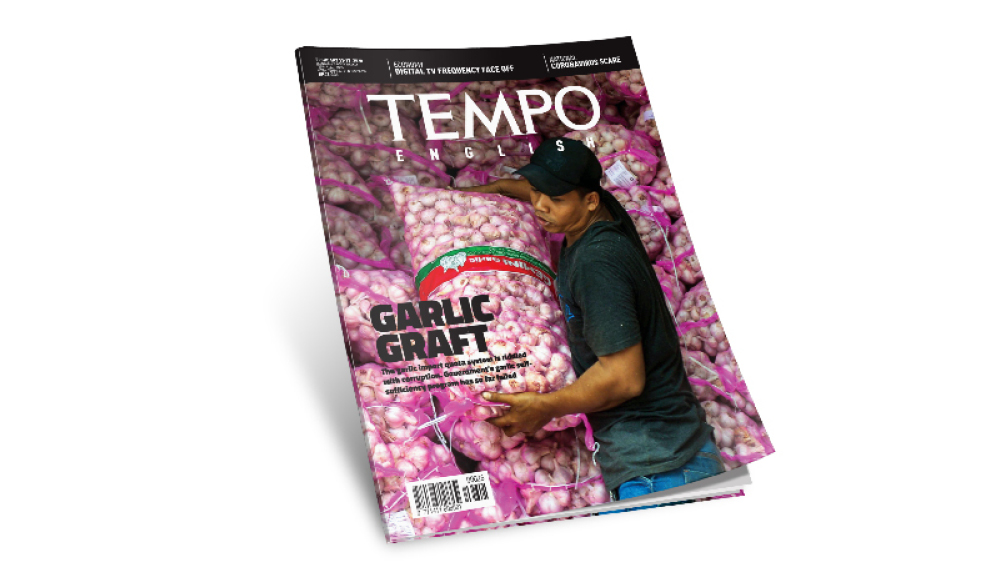 ON page 17 of the article Layers of the Garlic Corruption Scandal in the February 11-17, 2020 edition contains an erroneously printed name. It is written "Andi Muhammad Arsyad". It should have been "Andi Syamsuddin Arsyad." We apologize for the mistake—Ed.