Babe's Designer Watches
Former secretary of the Supreme Court, Nurhadi Abdurrachman, tried to transfer ownership of his assets after he was targeted by the KPK. He has assets in the form of an oil palm plantation, a tissue paper factory, to various luxury watches.
Edition : 18 February 2020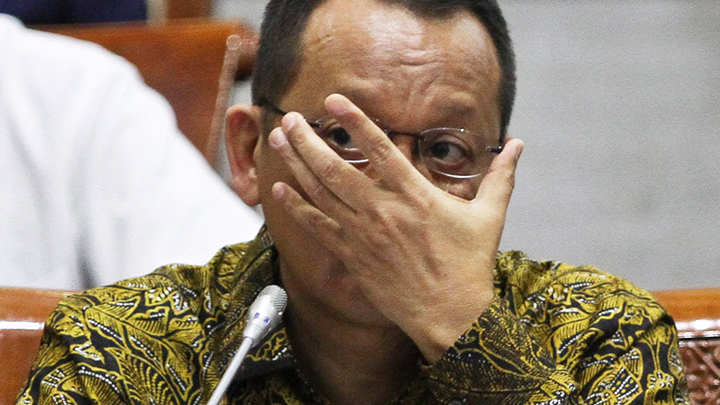 A MAN in a T-shirt emerged from behind the two-metter gates of a house in Hang Lekir V, South Jakarta. He said that his name was Erwin Saputra, keeper of the house, and that the homeowner was not in. According to the Corruption Eradication Commission (KPK), the house belongs to Nurhadi Abdurrachman, former secretary of the Supreme Court.
Tempo gave Erwin a letter requesting for an interview with Nurhadi, but the man refused. "This house had been sold. He does not live here anymore," he said on Thursday, February 13. According to Erwin, the steel-gated house now belongs to a man from Surabaya named Kosasih. But Kosasih had not moved in.
Despite not being used by the owner yet, in the house's garage there was a black Toyota Vellfire car with a Jakarta license plate B-16**. Erwin was reluctant to say whose car it was. The car's plate was not registered with the Jakarta Police's Traffic Directorate.
KPK officers raided the house on April 20, 2016. Nurhadi was there with his wife Tin Zuraida and their daughter Rizqi Aulia Rahmi. Investigators seized Rp1.7 billion during the search.
Hours before the search, the KPK arrested the clerk of Central Jakarta District Court, Edy Nasution under suspicions of taking bribes from businessman Doddy Arianto Supeno. Nurhadi, who was listed as the owner of the house in Hang Lekir V at the time, was allegedly involved in the bribery.
Three years after they first started investigating the bribery case, the KPK named Nurhadi a suspect on December 16, 2019. The KPK also named Nurhadi's son-in-law Rezky Herbiyono and Multicon Indrajaya Terminal Director Hiendra Soenjoto suspects. They were suspected of manipulating a verdict in the Supreme Court in 2015-2016 and received bribes amounting to Rp46 billion. "The bribery was related to the position concerned," former KPK deputy chairman (2015-2019) Saut Situmorang said when announcing the names of the case' suspects.
A few months after the search, Nurhadi allegedly attempted to launder a number of his assets in Jakarta, Bogor (West Java), and Padang Lawas (North Sumatra). One of those assets is the house in Hang Lekir V. According to a source, Nurhadi allegedly asked someone to transfer the titles on the certificates of several plots of land in June 2016.
Another source with knowledge of the house transaction said that Nurhadi's lands and the house in Hang Lekir V were turned over to someone with the initial 'RS' in 2017. RS is said to be related to Tin Zuraida, Nurhadi's wife. Then, RS obtained Rp85 billion loan from a private bank, using the house as collateral.
He failed to pay back the loans on time. RS asked others to repurchase the house at a lower price. The house's ownership was transferred to Kosasih since November 2019 at a price of Rp40 billion. "Mortgaging it to a bank, failing to pay, then selling it to a nominee is a common method of asset laundering," the source said.
•••
ON Sunday, July 17, 2016, there was a meeting in the private room of a Japanese restaurant in Kemang, South Jakarta. The people in the room looked friendly with one another. Nurhadi was seen wearing a Rp1.7-billion Richard Mille 030 watch on his left wrist. His wife Tin Zuraida was also there, wearing the 007 Black Ceramic model watch of the same brand. With them was their son-in-law Rezky Herbiyono and three well-built bodyguards in crew-cut.
There were others as well. Nurhadi and Tin Zuraida was entertaining Iwan Cendekia Liman, Rezky's good friend, who had with him three bodyguards as well. After chit-chatting for roughly half an hour, the conversation proceeded to a topic of settling a debt that Nurhadi and Rezky owed Iwan.
After two hours, Nurhadi and Rezky promised they will pay up under one condition: Iwan must help Nurhadi and family to transfer the ownership of several assets.
"He said that the KPK and PPATK (Financial Transaction Reports and Analysis Center) were tracing his family's wealth," Iwan's lawyer Haris Azhar said. According to Haris, his client did not meet Nurhadi's request. When asked to confirm, Iwan refused to answer.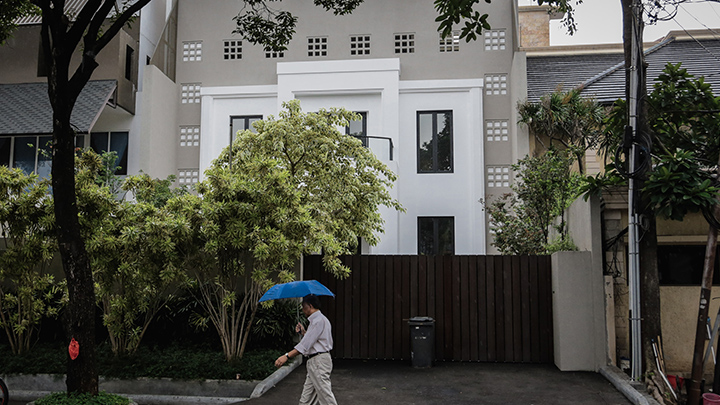 Nurhadi's house in Jalan Patal Senayan, Jakarta./TEMPO/M Taufan Rengganis
Now, the KPK is tracking Nurhadi's assets. KPK Spokesman Ali Fikri said investigators are considering to charge Nurhadi with money laundering. "There are several houses and plantations that the investigators will verify," Ali said.
Tempo received a document listing Nurhadi's wealth. In addition to the Hang Lekir house, he has another house just 2.5 kilometres away in Jalan Patal Senayan, South Jakarta. Nurhadi bought the house that sits on a 433-meter plot several years ago for Rp58 billion.
Nurhadi renovated the two-story home before he got into the KPK's radar. Today, the house looks vacant and untended, trees untrimmed and the white walls shabby. A parking man at Patal Senayan said the building has been empty for about a year.
Our source, an assets manager with knowledge of Nurhadi's money laundering efforts, said that the Patal Senayan house's ownership was transferred to Rizqi Aulia Rahmi, Nurhadi's daughter. The assets manager had almost used the house—assessed to be worth Rp58 billion—as collateral for obtaining loans from a private bank. They had prepared a default scenario during the credit's tenor. "We will have a nominee that will pretend to cover up the debts and have the home ownership transferred to them," he said.
The source decided to call off the plan after hearing that the KPK had begun investigating Nurhadi's wealth. He later heard that Nurhadi used a different service to 'manage' his assets.
In addition to taking care of the house, the source had also prepared to process underlying transactions for Nurhadi's oil palm plantations in the subdistricts of Sosa and Barumun in Padang Lawas Regency. The transactions value was estimated at Rp42.5 billion. Rezky Herbiyono, Nurhadi's son-in-law, handed over transaction documents for the 2015-2016 period to the source.
The transactions recorded Rezky and Nurhadi repeatedly depositing cash, with amounts ranging between Rp500 million and Rp3 billion, into the plantation company's account. To prevent the transactions from being traced, the asset manager was asked to 'layer up' the deposits with transactions that appear to have come from someone else. Another way was to disguise the transactions as debt payments that are unrelated to Nurhadi and his family members.
Nurhadi also planned to hide his tissue paper factory and his holiday house—a villa in Megamendung, Puncak, Bogor, West Java. Nurhadi only listed the Hang Lekir house as his when submitting his wealth reports to the state administrators in 2012, claiming to have a net worth of just Rp33.4 billion.
In addition to property, Nurhadi and his family collect luxury goods. A luxury watch shop owner in South Jakarta said Rezky Herbiyono bought designer watches from Richard Mille, Patek Philippe, or Audemars Piguet almost every month. The cheapest price of a Richard Mille wristwatch is around Rp1.5 billion. The shop owner said Rezky always paid in cash. "He told me he bought the watches for Babe," the shop owner said. Babe or Dad is Nurhadi.
Nurhadi and Rezky did not answer the interview request letter sent through their lawyer, Maqdir Ismail. According to Maqdir, Nurhadi was reluctant to comment because he was filing for a pre-trial motion to the South Jakarta District Court, for him being named a suspect by the KPK. Maqdir also did not want to comment on the allegation of asset laundering by Nurhadi. "I have no knowledge of that," Maqdir said on Wednesday, February 12.
After being named as suspects in December 2019, Nurhadi, Rezky, and Hiendra Soenjoto disappeared. KPK Deputy Chairman Alexander Marwata said the three had been absent twice, failing to attend investigation summons.
The KPK then put them on their wanted list on February 11. This, Alex said, is an attempt to force them to show up. The KPK also visited Nurhadi's houses in Hang Lekir V and Patal Senayan. "We went to his houses, they were empty," he said.
The anti-corruption commission plans to confiscate the assets, if they find indications that they were bought with money obtained by committing a crime. "There are options towards that direction," KPK Spokesman Ali Fikri said. In tracing the transaction, the KPK cooperates with the PPATK.
PPATK Deputy Chair Dian Ediana Rae confirmed that they are working with the KPK. The PPATK has collected transaction data on the houses, an oil palm plantation, and the tissue paper factory allegedly belonging to Nurhadi and his family. "We have given all information to KPK investigators," Dian said.
MUSTAFA SILALAHI, LINDA TRIANITA,
RIKY FERDIANTO