Another Insurance Scandal
After Jiwasraya and Asabri, it is now Taspen's turn to fall under scrutiny for its investments management. A subsidiary once had troubles with bad bonds transaction.
Edition : Tuesday, February 18, 2020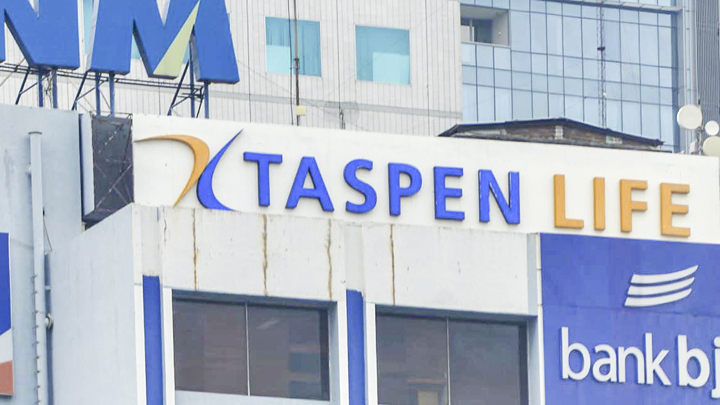 ANTONIUS Nicholas Stephanus Kosasih could not find a worse time to take the steering wheel of Dana Tabungan dan Asuransi Pegawai Negeri, also known as Taspen. Starting on January 17 as the new boss of the state insurer for government employees, the man commonly called Steve immediately shared the storms shrouding two other state insurers: Asuransi Jiwasraya and Asuransi Sosial Angkatan Bersenjata Republik Indonesia or Asabri. "We are now being linked," Steve said in Jakarta, Friday, February 14.
The Jiwasraya scandal is the biggest to ever happen to an insurance firm. The company's reckless treatment of assets under management (AUM) allegedly incurred the state a loss of up to Rp17 trillion.
The Attorney General's Office had named two of Jiwasraya's former directors—Hendrisman Rahim and Harry Prasetyo—as suspects. Investigators also named businessmen Benny Tjokrosaputro and Heru Hidayat as suspects for allegedly getting a huge amount of money from Jiwasraya's AUM. The Ombudsman, whom later studied the investment patterns in state insurers, suspected that the same case also happened within Asabri, which is the 'twin sister' of Taspen tasked with managing the mandated insurance of members of the Indonesian Military (TNI) and the National Police.
Taspen currently manages Rp263 trillion worth of pension funds, of which 67.5 percent is placed in bonds. Only a small portion is invested in stock markets (4.9 percent) and mutual funds (6.7 percent), and the remainder is placed in deposits and other instruments.
Compared to Jiwasraya and Asabri, Ombudsman member Alamsyah Saragih said that Taspen is more conservative in placing that AUM, the biggest portions placed in bonds and deposits. According to Alamsyah, mostly the funds are put in stock and mutual funds belonging to state-owned enterprises, not in dump shares.
W251bGwsIjIwMjEtMDMtMDkgMDg6MTE6NTkiXQ
Over the past few weeks, however, there have been rumors that Taspen's AUM are 'stuck' in the mutual funds of an investment manager that also handles Jiwasraya and Asabri's money. According to two capital market actors, Taspen invests in the products of Emco Asset Manajemen.
Emco is listed as the manager of four mutual fund products: Emco Mantap, Emco Growth Fund, Emco Saham Barokah Syariah, and Emco Pesona. Since November 27 last year, Emco asked its investors not to redeem their investments. "This will help with the recovery process of our mutual funds' performances," Emco CEO Eddy Kurniawan said in a letter sent to clients.
Apparently, some of those mutual funds belong to several companies implicated in Jiwasraya's scandal. One of them is Emco Growth Fund, which as per September 2019 was still listed as having the shares of Hanson International (IDX: MYRX), a company owned by Benny Tjokrosaputro.
Steve confirmed that Taspen has invested funds in Emco, but the company does not manage it directly. It is their subsidiary, Asuransi Jiwa Taspen or Taspen Life, that manages investments in Emco.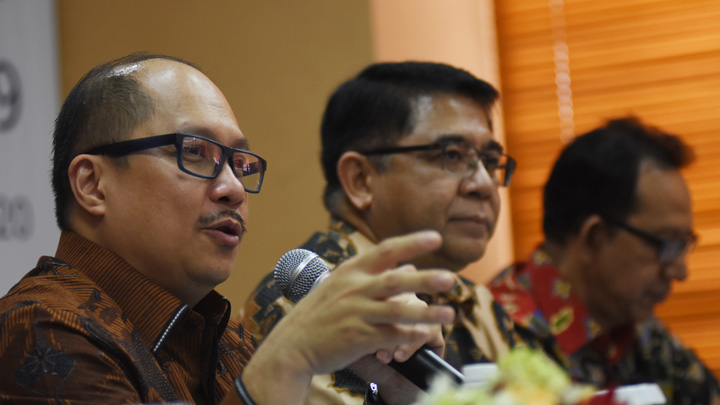 Antonius Nicholas Stephanus Kosasih./ Tempo/Tony Hartawan
In 2016, Taspen Life bought Rp200 billion of medium-term note (MTN) issued by Perkebunan Nusantara (PTPN) V. The bond has a 12-percent interest with quarterly coupon payments.
But as a subsidiary, Taspen Life is unable to purchase bonds directly, and so the company used Emco as the broker dealer. Emco then issued a private equity fund, the RDPT Plantation Fund. The proceeds garnered was used to purchase PTPN V's medium term notes. Then Taspen Life bought the RDPT Plantation Fund from Emco. "The MTN's coupons were paid on time. The maturity is on September 2021," Steve said.
Taspen Life was not the only company that bought PTPN V's MTNs. Taspen Life only got 40 percent of the Rp500 billion issued. The biggest buyer was Bank Mandiri with 49 percent or Rp245 billion. The BPJS also bought 2.3 percent for Rp11.5 billion, while the IDX holds 3.7 percent (Rp18.5 billion).
As for Emco Asset Manajemen, the company has only 1 percent or Rp5 billion, which is the minimum portion that an issuer must own. "So it is not Emco—four mutual funds—that is facing liquidation," Steve said.
Despite not owning Emco's problematic funds, Steve admitted that Taspen Life had ran into troubles with the investment manager. Taspen Life almost lost Rp150 billion for buying the bonds owned by Prioritas Raditya Multifinance, which Emco packed as a fund management contract (KPD) in 2017.
The Supreme Audit Agency (BPK), started auditing the peculiar transaction in December 2018. Three months later, the audit was completed and the BPK found that this problematic investment began on October 25, 2017 when Taspen Life bought Prioritas Raditya's MTNs worth Rp150 billion through Emco KPD. The three-year bond, due October 22, 2020, promises a 15-percent annual coupon. After taxes and fees, Taspen Life will receive a net coupon of 12 percent.
The first coupon payment of Rp4.5 billion was paid on January 25, 2018 without any problem. Problems did not come until April that year, which was when the second payment was up. Prioritas Raditya did not pay. Partied involved had agreed to push back the payment to July 2018, but Prioritas Raditya again missed the date. The same happened with the third coupon's payment. Taspen Life then decided to advance the bonds' maturity to August 2018, sooner than the initial due of October 2020. At the time, the total bill owed—including coupons and fines—had amounted to Rp161.6 billion.
Prioritas Raditya Multifinance was indeed a problematic company at the time. The Financial Services Authority (OJK) suspended their operations in May 2018, and their business license was revoked two months later.
In the audit, the BPK considered that the MTN transaction was filled with problems right from the start. Based on the minutes of the investment committee's meeting on October 3, 2017, the committee approved the issuance of fund management contracts with Emco's underlying assets, provided the MTNs met a number of requirements.
On September 25, 2017, prior to the committee meeting, Taspen Life's investment director reviewed the feasibility of the MTN they planned to buy. The MTN is considered feasible if Prioritas Raditya improved the quality of the financial ratios, achieved a rating one level below 'investment grade', uses private equity funds (RDPT) instead of the KPD, and have the value of the land used as collateral assessed by an independent third party.
Apparently, when Taspen Life disbursed funds for the KPD placement, the conditions recommended by its investment director were ignored. As a result, the director refused to sign the introductory investment transaction sheet (LPTI), believing that the MTN placement was not in accordance with applying procedures and had a high risk. The LPTI is an investment purchase instruction that should be signed by the head of the investment division. "But in this case, the LTPI was signed by the CEO," BPK stated. Taspen Life CEO at that time was Maryoso Sumarsono.
When Taspen Life disbursed funds for of the KPD placement, Prioritas Raditya's MTN was not yet registered with the Indonesian Central Securities Depository (KSEI) and had no investment rating. The OJK regulation No. 71/POJK.05/2016 on the financial health of insurance and reinsurance companies governed that insurers may only invest in MTNs registered with the KSEI and have an investment rating.
The violation of this rule was proven a risk, and Prioritas Raditya failed to pay its bonds. This problem was resolved through six payments in stages, beginning in October 2018. "After the company was billed and threatened to be sued," said Steve.
But the payment is still short by Rp388 million. The arrears were collected at a later date by Taspen Life, after the BPK audit was completed. The auditor also noted another loss of Rp420 million that Taspen Life had to bear in order to resolve the late MTN payment.
Steve claimed to have implemented new regulations. The truth is, Taspen is actually allowed to buy MTNs issued by state-owned enterprises and their subsidiaries. However, the regulation is not binding to subsidiaries such as Taspen Life. "Now, it is binding everything down to the bottom," he said.
KHAIRUL ANAM, GHOIDA RAHMAH, PUTRI ADITYOWATI