Half-Baked Solution to Boost Investment
THIS is government's solution to Indonesia's economic problems.
Edition : 18 February 2020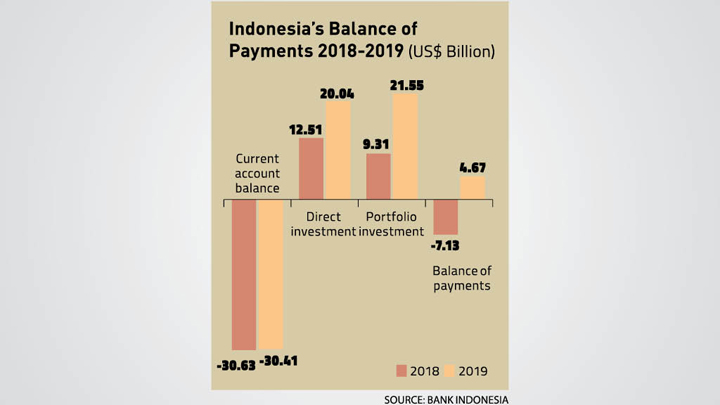 The draft for the new law on job creation (UU Cipta Kerja) has rolled into the House of Representatives. They hope once it comes into effect, this omnibus law—so called for its sweeping changes over dozens of laws—will improve business climate and boost investment in Indonesia.
Since the start of his second term in office, President Joko Widodo has used investment as a main mantra to overcome economic problems. He has a good point. After the end of the commodity boom era in 2012, Indonesia's yearly economic growth has stagnated at around five percent. Jokowi also failed to reach the target of seven percent growth at the end of his first term.
Besides less growth, Indonesia has suffered a current account deficit for years because the outgoing foreign exchange to pay imports of goods and services vastly outnumber the incoming one. The latest figure from 2019 showed that our current account deficit was at US$30.4 billion, not much different compared to its 2018 figure of US$30.6 billion.
Investment is a powerful driving force for growth. It also helps in overcoming the current account deficit. Incoming foreign exchange through foreign investment can serve as a deficit stopgap. With rapid foreign investment, Indonesia can fulfill its foreign exchange needs. The balance of payments is saved. Indeed, investment is key.
So far, in terms of foreign investment, Indonesia has performed considerably well. Throughout 2019, Indonesia received US$20 billion of direct investment and US$21.55 billion portfolio investment. This is an extraordinary increase, nearly twice from 2018's figure of about US$12.5 billion and US$9.3 billion, respectively.
In 2018, the US Federal Reserve's interest rate policy shook markets and dissuaded investments from entering emerging markets. However, notwithstanding the Fed's policy which reversed course in 2019, causing investments to return to emerging markets. Foreign investors are still eager to put their money into Indonesia. And that was before the Indonesian government planned the omnibus bill.
Logically, if investment flows into Indonesia doubled in 2019 without the omnibus law, how much investment growth could the government promise with that law? Unfortunately, the government narrative so far is limited to investment being an absolute necessity and the omnibus law being a boost for investment, period. There have not been concrete projections for the effects of an omnibus law implementation for investment flows. This has happened many times in the era of Jokowi's government: there has been no comprehensive study before policy formulation, no matter how important the policy is, and the same goes with this omnibus bill.
There should have been a clarity so the public can rationally weigh the advantages and disadvantages of the omnibus law. The implementation of the omnibus law would not without cost. In fact, the cost might be unimaginably steep. For instance, the government is asking the next generation to shoulder environmental damage for the sake of investment. This new law, if it is passed, will ease drastically the environmental protection regulations.
Another example: using investment as an excuse, the government will open the opportunity for first-generation coal concession holders to extend contracts that will end in the next two years. However, are there not better investment opportunities if the contracts are left to expire, thus letting the government do another tender? The government will also be able to make better terms and conditions of the new contracts that can bring more benefits to the country's economy.
There are various aspects that seem like a half-baked solution in this omnibus bill. Strong reactions against it have been popping up from many stake holders. Instead of bringing in investment, it seems that the discussion for this omnibus bill will only give rise to endless controversies.
YOPIE HIDAYAT (CONTRIBUTOR)