Pension Allowance for Civil Servant's Wife
I retired as a civil servant as of April 1, 2013 with the rank of IVD. In the retirement identity card No. 08003867500, issued by the principal branch office of Palembang on June 4, 2013, my four-member family is listed (myself, wife and two children) with a pension worth about Rp4.2 million.
Edition : 24 February 2020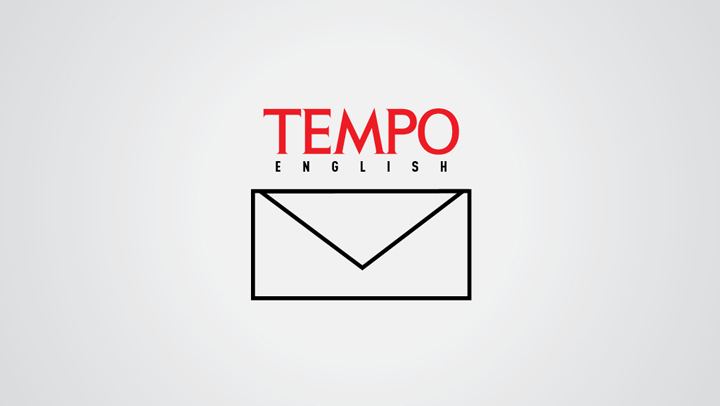 IN the payment of February 1, 2020 (five years and nine months later), my pension was only Rp3.4 million, which was transferred from Bank Sumsel-Babel in Lubuklinggau. On February 17, 2020, I visited Taspen office in Lubuklinggau to get clarification on my pension. I was surprised to find that I owed Rp20,083,100 as a result of overpayments since 2016. The amount of debt is being paid in installments by deducting Rp340,000 from my pension every month until January 1, 2025.
To my knowledge, the allowances for my two children have been stopped since they finished their studies in colleges, leaving only my wife. According to Taspen personnel, as my wife is a civil servant, she is not allowed to become an allowance beneficiary on my pension pay list.
I indeed just learn that a retiree cannot share his allowances with the wife (with the status of civil servant or the state civil apparatus). I requested Taspen that my debt installments to be deducted for more than five years to reduce my burden. But Taspen employee said it was impossible. This raises some questions:
First, is it true that a civil servant retiree is not allowed to include the allowance of his wife who is also a civil servant? In fact, the salary of the wife (with the civil servant status) is paid for her work for the government and use the state budget. Meanwhile, the wife's allowance (in the pension pay) is for the devotion of a housewife for decades and is paid from the pension fund.
Second, tragically, why is the measure taken after the debt has accumulated to the amount of about Rp20 million and no compromise in the period of installments? Why did Taspen not to make 'cross reference' from the beginning so that pensioners will not be trapped in debts that they are unaware of? I really feel that I am being unjustly treated by Taspen that refuses to make a compromise in the payment of debt installments resulting from the fatal trap. I request Taspen's clarification and understanding in determining the period of installments. For pensioners, the deduction of Rp340,000 per month is actually burdensome.
Hendy Up
Lubuklinggau, South Sumatra
The editorial team has contacted Taspen to respond to this letter, but until the deadline of the magazine, there has been no reply—Ed.
---
Wings Air's Fare to Ambon
THERE are many airlines, but only Wings Air serves the route of Sorong-Ambon. As the flight of Sorong-Ambon is only served by Wings Air, the air fare is over Rp1 million, excluding the cost of luggage. So if my family travels to Ambon, the total cost per trip plus 10-kilogram luggage is about Rp1.2-1.4 million.
This is very rare while in fact it is now in low season. The rate is not decreasing. Surprisingly, why does the government allow a flight monopoly? When Sriwijaya Air operated the route of Sorong-Ambon (before having a problem with Garuda), its air fare was around Rp700,000, with free 15-kilogram luggage, while Wings Air's rate was about Rp600,000, with no-luggage. For comparison, traveling to Makassar in a one hour and 40 minutes flight by Batik Air only costs Rp900,000-Rp1 million, with free 20-kilogram luggage. So please consider the airfare. I know that an airline wants to make profit, but it should not be at the expense of passengers.
Frengky Thenu
angkyt@gmail.com
---
Ordering A Cell Phone to Akulaku
I ordered two VOVG-type V19 cell phones (blue and violet) using the Akulaku application on January 3, 2020 with an installment period of six months. On January 9, 2020, the blue cell phone was received. However, until January 31, 2020, I did not yet receive the violet one. But the status in 'my order' was listed as already received. The order number could no longer be found as there was only the invoice button.
On January 11, 2020, I paid the first installment for two cell phones although the other one was not yet received. Previously, I made two complaints to the call center 1500920. But the officer in charge said I was required to wait for 15-20 working days, and it it ended on January 31, 2020.
I conveyed my third complaints on January 31, 2020. I talked to Mr. Sidik via the call center 1500920. Mr. Sidik said the procedure required reporting first, with a waiting time of three-five working days. With the report, it will be decided if the phone is to be sent or the order is cancelled. If it is cancelled, the money will be returned within 7-10 working days.
I had the good intention of visiting the Akulaku office, but Mr. Sidik could not inform its address for procedural reasons. I feel I am being deceived and the procedure for reporting is very long. In the meantime, if consumers pay even only one day late, Akulaku will keep contacting them.
Rully Utama
Jakarta
The editorial team has contacted Akulaku since two weeks ago but there has been no answer—Ed.
---
The Credibility of Tempo
I AM a loyal reader of the Tempo magazine because its reports are very detailed and it presents a lot of information that is hard to obtain. Its articles are not common but are highly in-depth so that it is difficult to find in other media, such as the murder of Munir (human right activist) and the case of the flow of Budi Gunawan's fund.
But I am rather disappointed over several cases as trending topics that are not reported by Tempo in detail, even they just have been left out. The ones mostly going unreported are topics about Jakarta, such as floods and National Monument revitalization for formula car racing. In fact these two issues have been widely discussed by the public at large.
When there were differing views between Public Works and Public Housing Minister Basoeki Hadimoeljono and Jakarta Governor Anies Baswedan about causes of floods, Tempo only offered general news, with no detail of what the central government and regional administration had done, for instance, how far the program for river naturalisation had been carried out.
In the case of the weakening of the Corruption Eradication Commission, Tempo boldly criticized President Joko Widodo, even with the illustration of a shadow of Jokowi having a Pinokio nose on the cover. But regarding the letter of the Jakarta provincial government to the state secretariat, stating that the National Monument revitalization had obtained a recommendation from the Jakarta Cultural Heritage Expert Team, which turned out to be absent, Tempo made no report.
I have been informed that Tempo has been prevented from reporting negative things about the Jakarta provincial government. Originally I did not believe the whisper because I knew the credibility of Tempo. Lately I have begun to doubt the credibility of Tempo as none of the reports presented today criticize the policies and programs of the Jakarta administration.
Rusdi Djapri
rusdi_djapri2001@yahoo.com