Ministry of Defense Director-General of Defense Strength, Air Vice Marshall N. Ponang Djawoto: Houses for Army Personnel is Indeed Complicated
The Jakarta Regional Military Command has been vacating state-owned housing allocated for military personnel over the past five years.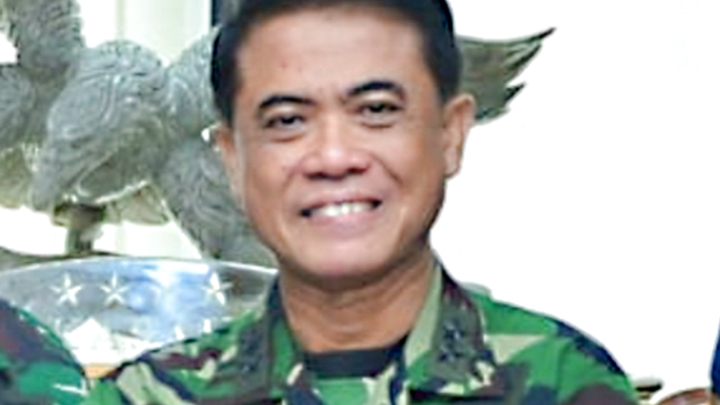 ONE basis for this is Defense Minister Regulation No. 39/2009 on the methods for state-owned housing development in the environs of the ministry of defense and the Indonesian Military (TNI). Through this regulation, the Jakarta Regional Military Command considers that children of retired military personnel do not have the right to live in homes previously allocated to their parents. Ministry of Defense Director-General of Defense Strength Air Vice Marshall N. Ponang Djawoto said that the government is currently facing a shortage of state-owned housing for soldiers. "Those houses are for younger soldiers and those who need them the most," he said to Tempo on Thursday, February 27.
Why has the TNI been pushing to free up state housing lately?
Each military branch has the authority over that. The implementation is left to them as those who have the power to use service items.
What regulations are there about the use of official and state-owned residences?
These official residences are in the military environment. They can be owned by soldiers. Usually the concept goes through a cooperative, and is supported through obligatory housing benefits, which is deducted from earnings over a number of years. This is coordinated in each branch of the military. State-owned homes are under the logistics staff. They will surely be on the list of state wealth as assets.
So the homes of Army personnel such as in Cijantung and Jatiwaringin are owned by the state?
In the Army it is indeed complicated. Seniors in the Air Force once went through a similar thing, at the Trikora Housing Complex at Halim Perdanakusuma. In the end we had a chief of staff who was very firm on the matter and had a good solution. We looked into the owners of houses who did not want to be cooperative in leaving official residences. We collected data through our intelligence to find out how many houses they had and where, and they were finally found out. It turned out that they were renting out living space in many locations, such as at apartments, and they had more than one house.
How did you get them to leave?
The solution was cutting off the power to their homes. We worked with (state electricity company) PLN. In this way they left on their own.
Were they still compensated?
Yes, there was still compensation. Actually they could still live there even though a retired solider had died, as long as their surviving spouse was still there.
We discovered a practice of VB (verhuis besluit) transfer alias transferring the residential authorization to active-duty military personnel at prices from Rp400-800 million. Is that legal?
There are no regulations covering a VB transfer. It is that way because there is supply and demand.
Do those living at state-owned homes pay for their own taxes, electricity and water service?
We do pay taxes, electricity and maintenance costs ourselves. If it was paid by the state it would be nice indeed (laughing)... Despite paying them ourselves, we must still leave if the housing period is up. For instance, for myself at the Halim Perdanakusuma Complex. We have a rule that we must leave three years after the end of active duty. After retiring, the first year a green sticker is put on the house, then a yellow or orange sticker in the second year, and a red sticker in the third year.
A red sticker means it is time to leave?
If someone with a red sticker does not want to leave, be ready for the arrival of the POM (Military Police) with trucks and their men. Our chief of staff is stern. Those houses are for younger soldiers and those who need them the most.
In Cijantung, some generals have houses on more than one plot of land. They also have several houses in other places…
That is beyond my authority.
Doesn't the defense ministry also take care of the matter of state-owned housing?
We take care of making the policies and regulations. We make the roadmap. Young officers certainly want to stay in houses. According to our calculations, at present there are not enough houses for soldiers. I do not know the exact number, but according to standard calculations with our existing budget, it will take 65 years to have enough housing for all soldiers. We have made a breakthrough by making a request to the government through a five to 15-year strategic plan.
W251bGwsIjIwMjEtMDMtMDIgMDE6NTc6NDgiXQ