Trees
Anyone who has planted a tree knows that what grows is not merely an object in space, but also a mark in time.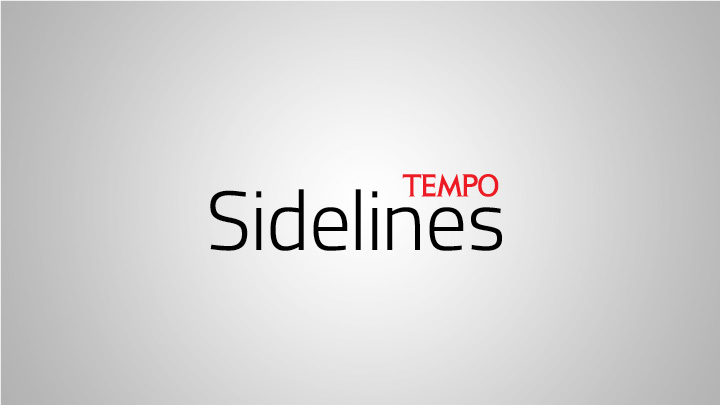 HOW many centuries are gathered in the virgin forest around Lake Tamblingan? Thousands of trees, ancient, young, crowd together, interweaving with the bushes, tendrils and vines; the dense foliage thickened by ferns that have hidden the path since time immemorial.
I was walking there that evening, along the lake in the hills of north Bali, forging through the undergrowth and losing a sense of distance in a solitude disturbed only by the sound of my tread. Far to the east, on the edge of the lake, was a small temple, entirely protected. At that moment, in that green half-light, the everlasting appeared. Eternity moved. Each second seemed to slip and fuse into the chlorophyll of the trees. Centuries seemed to tremble in the forks of the tree trunks.
Maybe this is why, when forests are felled, time changes. Like a plot of barren earth, where roads will be laid and markets built, time too is strewn, flat, ready for measure. That sight—forest felled, time trimmed—has no more magic. It has only a price. It has only a use. Every bit has been discarded, yielding to the tug of human calculation. Awe-inspiring time, and 'that vigorous and pacific tribe', as Proust called trees, are extinct, never to be reborn.
The Forest, I think, is the end-zone where Mystery is not yet lost, where Mystery is not yet mapped. This is why, in times past, old and infirm kings went away to the forest as ascetics to await death, like Destarastra, accompanied by Gandari and Kunthi, in the last section of the Mahabharata. Rulers who transformed themselves into ascetics had no further desire to conquer the world. The came to the jungle to rediscover trees (wearing clothes of bark and woven leaves) hoping to be one once more with the Mystery they had previously forgotten.
How long has that Mystery been forgotten, for the magic of nature to vanish? The 'disenchantment of the world' began with the arrival of 'modernity', Max Weber's famous work stated. But perhaps the forgetting and vanishing is much older than 17th century Europe. To me, forgetting can come any time at all, when people view the world as merely a group of objects ready in their grasp, to be summed up in 'knowledge', or to be tinkered with as tools. At that moment, people forget that they were once enchanted by what in Javanese philosophy is called sangkan paraning dumadi, "the source and what will be of becoming." At this moment, those who forget are no longer moved by what Islamic mystics call wujūd.
W251bGwsIjIwMjEtMDMtMDEgMTE6NTA6MDYiXQ
At that moment, people are busy with what can be seen and heard, with all that can be felt and smelt, with what is there right before them—and they ignore 'being' (wujūd) as something miraculous, in fact: Why does being 'be'? Why not 'not being'?
A disturbing question, but not out to disturb. It is actually a wake-up tremor. In the mediation cave protected by trees—that 'vigorous and pacific tribe'—the long-forgotten wake-up tremor seeks redemption. Calmly, silently, willingly, letting go of desire. With 'wise passiveness', as Wordsworth says.
There, static space melts with time past. The ascetic allows, invites, anything outside his ego to celebrate wujūd. He does not defeat time. He does not cut it down, level it, all measured, like the developers who plunder the forest. The ascetic, the king-turned-recluse, has no more wish to determine. He is determined. "Now, Time, it is not my turn...," says one of Amir Hamzah's meditative poems. The ascetic attempts to absorb all the centuries forming trunks, the years connecting branches, and, near his feet, the dew forming soft lace between the grasses and moss. He even senses dampness as a moment in the continual movement of water, from who knows where, to who knows where. Eternity, perhaps.
A Sufi, it is said, will say that this is the moment he discovers tajallī, the self-manifestation of The Ineffable. The Sufi will recall one of the Prophet's sayings, that God hides himself "behind seventy thousand veils of light and darkness." He immediately senses how true and beautiful that phrase is: both elements in that veil are present, and the dark will not expel the light, nor the light the dark.
For the Sufi is one who used to be like a king, or an imperial subject, wanting to drive the world outside of himself, and therefore not allowing dark things to appear. Now, as a passive but wise ascetic, he offers thanks, that darkness too is part of the blessing. For, as the Hadith says, if God were to strip off all the veils, the light that would stream from His Countenance would "blind all creatures that dared to gaze upon it."
Perhaps tajallī is Lichtung—Heidegger's word for when Being (Sein) declares itself, when The Ineffable is manifest. George Steiner, Heidegger's commentator, describes Lichtung as "Like the light which plays around objects in the dark of the wood even though we cannot place its source."
Dark forest, primeval jungle, but sometimes revealing enchanting light of no clear source—maybe this is a good metaphor for today: mankind's longing for each trembling of the Eternity of the All-mysterious, and the All-beautiful, where life is dense trees giving thanks to the sun. Yet we fell them, we destroy them, and terrifying nihilism begins.
Goenawan Mohamad