Pestilence
A boring town: Oran. Or a small town that might be the very definition of boredom: no doves, no trees, no parks and rustling leaves. People work, make love and die with the same monotony. There is no drama.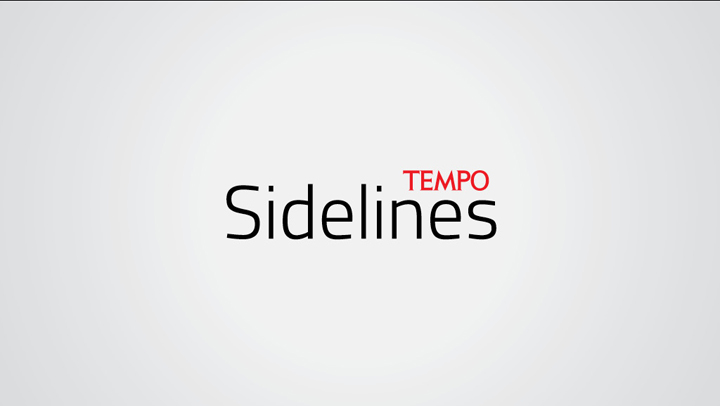 No pathos. Emotions are minimal. The inhabitants of Oran enjoy 'simple pleasures'; courting, flirting, going to the cinema, swimming in the sea. Young people can be enthusiastic, but only momentarily. The old people play boules, dine at the club, or gamble: their small sin…
Then, suddenly the plague breaks out—and in Albert Camus' novel La Peste, translated into English as The Plague (and into Indonesian by Nh Dini as Sampar), it not only causes the death of hundreds of people, but also reminds people of the meaning of life and death before Death appears.
One morning Dr Bernard Tieux treads on a dead rat on the staircase from his clinic—the first sign of the plague that will soon threaten Oran. But even before this, he lived by taking a distance from the town and people. The way he describes the town where he works as a doctor reveals his attitude: without sympathy, even scornful.
Rieux is aged 35, of medium height, dark-skinned, with close-cropped black hair, not the usual handsome type of surgeon that people respect. Someone says that he looks more like a Sicilian peasant, with his large, dark, hairy hands. But he works like a professional, no more and no less. Practical and rational.
When the plague begins to spread, Rieux combats it untiringly; he asks the municipal government to seal the town of Oran to stop the spread, he sets up clinics to treat the infected, and treats the sick. To him, this has nothing to do with heroism. It is merely common sense—an attitude that some mock with smiles.
W251bGwsIjIwMjEtMDMtMDEgMTE6NTQ6MjciXQ
But without heroism Rieux actually becomes an example to others in the midst of the threat of death in the city—or at least the threat of exhaustion. "Heroism and sanctity don't really appeal to me," he says, "what interests me is being a man."
That sounds like humility. But is it not also arrogance? Tarrou, who comes to visit Oran and is involved in the effort to ensure that the plague does not wipe out the entire town, says that he does not have ambition as lofty as Rieux—to be a man.
But Tarrou seems not to know that Rieux is aware he is not a man: Rieux remains in Oran and works with dedication, but actually is not motivated to be with his wife who has gone for treatment in a sanitorium outside of the town. Rambert, a journalist who is stranded in the middle of the plague and who Rieux has forbidden to leave Oran to go to be with his wife, sees what this so-called 'true healer' lacks: Rieux does not know love. "No," Rambert says to him, "you can't understand. You're using the language of reason, not of the heart; you live in a world of…abstractions."
Secretly, Rieux admits this.
With abstraction, the dilemma of someone like Rambert appears as just one case among many. With abstraction, Rambert is considered as just one (not unique) inhabitant of Oran. With abstraction, the suffering of the people is seen as just one example of disaster in history. Bureaucracy, statistics, formulators of ideology and writers of disaster theory view the contagion in Oran with detachment.
With abstraction, too, religious leaders—like Father Paneloux—see the plague in Oran as just the 'effect' of a 'cause'; suffering is the 'effect' and 'sin' the cause. People of religion, because they more often face God and neglect people, forget that the relationship of cause-and-effect in life is never so straightforward. Preachers always simplify the real human story, which is multi-faceted, full of twists and turns, and even riddles.
Abstraction is the arrogance of reason. It is the pride that does not acknowledge things of fantasy, things infinite in their variety, that can make people confused, happy, or hurt.
Maybe this is why, when the real face of the plague is manifest, there is a change in attitude. Rieux, Paneloux and others witness from close quarters a child who dies slowly and in pain. From that moment on Paneloux joins the fight against the plague; he cannot answer why an innocent child has to suffer such terrifying consequences—while God gives no answer.
Rieux, an atheist, never worries about that mystery. But he knows more than ever: because there is no God showing pity and aiding that child, he, a doctor, must go and help. In a world where God cannot appear and be just—God in abstraction—we are the ones who must uphold justice.
"But your victories will never be lasting," Tarrou says, "Yes I know that," Rieux answers, "but it's no reason for giving up the struggle."
And the plague subsides. The town recovers, slowly. Probably in Oran there are still no doves, no rustling leaves in beautiful parks. But an experience has left its mark. It is an experience that cannot, or cannot easily, be summarized—except tentatively and momentarily; see, there is something stronger than the plague.
And what is stronger, is the ability to feel solidarity with those whose screams are heard and whose wounds are seen…
Who taught you all this, doctor?
Suffering.
Goenawan Mohamad