Wei Qi
When this pandemic is over and there are still people alive traumatized and scratching around for hope, or on the contrary, when this pandemic is over, death has declined, economic destruction has ended, and life is more peaceful, one name will be inscribed in thick letters: China.
Edition : Tuesday, April 7, 2020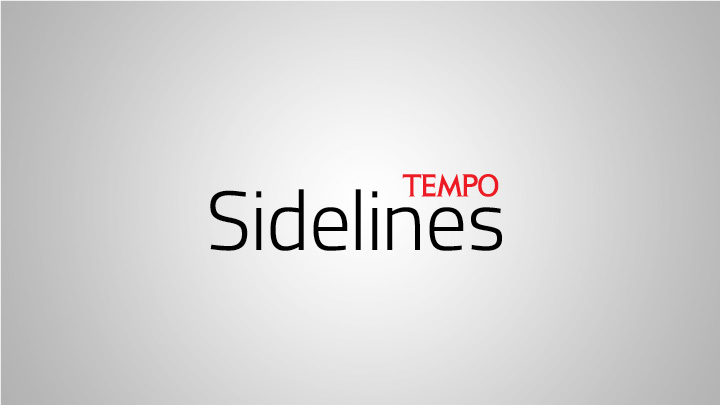 THE Covid-19 pandemic is the rebranding process of the People's Republic of China: what began with the impression of a closed country, not progressive, and threatened, now appears as a strong positive force. It managed to nicely defeat the virus – and not just that: it is able to extend aid and example to the entire world. Sometimes along with a snippet of poetry.
Directly or indirectly, China is now an aura. Its influence is spreading, with high technological expertise, with communication (another word, campaigning) that is gently persuasive. China will not again be seen as 'the inscrutable other'.
For over 200 years, the world followed that kind of European myopia. In the late 19th century, a Russian sociologist, Novikov, introduced the term The Yellow Peril—a racist expression which at the time, because Asia and Africa had no voice, was considered normal. This was also the time when Wilhelm II, the German Kaiser, his head stuffed with arrogance and anxiety, proposed that the European kingdoms attack China.
'Yellow', according to European bigotry of the time, was of course not only 'China' but also 'Japan'. And fear of the 'yellow' has a long history: from the Mongols' attack on Europe in the 14th century right through to the 20th century fantasy about the evil Emperor Ming (from outer space) in the Flash Gordon comics.
It is true that this racist paranoia has lessened: people in Europe began to enjoy watching Jackie Chan, studying tai chi, and being fascinated by Jack Ma's wealth. China has astonished us over the last few decades not only because of the speed of its economic growth, but also because that growth—in the model of capitalism—springs from a power that only few decades earlier once killed capitalism. In the popular image today, China is the story of 'progress'; it can build huge hospitals in a few weeks, land Chang'e 3 on the moon, and its scientist, Tu Youyou, the physiologist, received the Nobel Prize.
Nine years ago, Henry Kissinger published his book On China. Of course, he focussed on China's position in international politics, because that was his field and expertise. But what I find interesting is that he begins his analysis by comparing chess with wei qi.
Wei qi has 180 white counters and 181 black counters which are ordered and moved with the strategy of encircling the enemy and extending 'territory'. To those unfamiliar with this ancient game, Kissinger said (and I do not know whether he could play it himself), it is not immediately clear who is the winner, unlike chess. In chess, the player whose king is unable to move is quickly declared the loser, even if the game has taken only seven moves. Wei qi is different. To determine victory, one has to count the number of counters 'still alive' and the amount of 'territory' taken. The game ends only when both players agree to stop. "If chess is about the decisive battle, wei qi is about the protracted campaign. The chess player aims for total victory. The wei qi player seeks relative advantage." In the end, winning is known only as the difference in the score.
And Kissinger quotes the saying in The Art of War written by Sun Tzu 2000 years ago: "The skilful strategist defeats the enemy without doing battle."
And that is what China has achieved now: after quickly freeing itself from the Covid-19 virus—an achievement that has drawn applause from the whole world—China has won. Its competitor, the United States under Trump, is overwhelmed, blundering, mumbling to itself. Europe is no better.
But this is no chess game: this is wei qi. Victory is only relative.
China is not going to colonize the world. The cost for that is far too high. It will repeat the wisdom (and pragmatism) of the era of Sam Poo Kong: when in the 15th century the Emperor Yongle ordered Admiral Cheng Ho to lead an expedition of 307 ships seven times to all the kingdoms of Asia and Africa, there was no ambition to colonize. There was the hope of acknowlegment of the might of the Ming dynasty, and tribute from local kings. And subsequently, networks of trade.
Indeed, without war and colonization—an efficient agenda—this is what China has now achieved. I do not see this as the product of Confucianism or odd post-Mao Marxism; I prefer to interpret history not from contents of the head, but from moving feet. What we are seeing now is China that is continuing, intensely, the project of modernity—three centuries after Europe succeeded in trying it and then seeing its wounds.
In the project of modernity, technology is the basic measure of progress, nature and mankind are placed within calcuation, religion and superstition are marginalized. And with this, comes a cost. European modernity, as in Max Weber's famous diagnosis, is an 'iron cage': in the world of progress, systems are built, life is directed, discipline is upheld. And man is reduced as subject, like Charlie Chaplin in the film Modern Times.
And so it is with China's success in stopping Covid-19: it is linked to supermodern surveillance capability. Everywhere, there are surveillance monitors with artificial intelligence. The state is able to detect anyone with the virus—and also to spy, for instance, on who is sleeping with whom.
Impressive. But until now, no other countries have wanted to ape power as overpowering as this—having no consideration as to whether its citizens want to be spied on 24 hours a day. La visibilité est un piège, Foucault said. When you are visible, you are trapped.
Goenawan Mohamad
W251bGwsIjIwMjEtMDYtMjMgMDk6NDE6MTUiXQ