Agus Suparmanto's Right of Reply
We act for and on behalf of Agus Suparmanto to convey the following matters.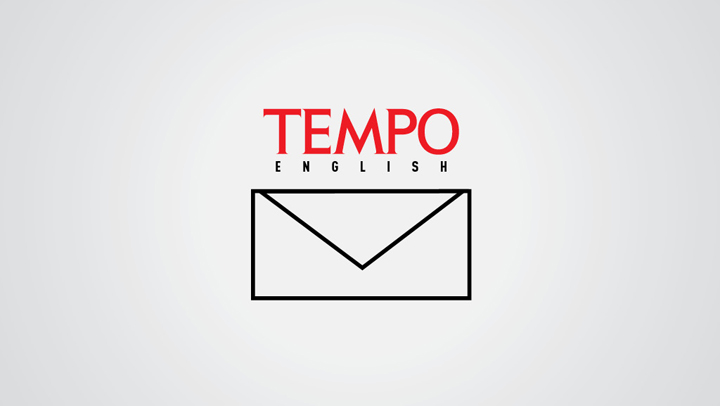 THE Tempo magazine of the March 31-April 6, 2020 edition published reports entitled Minister's Malfeasance in the printed version and Mining Scandal of Trade Minister in the online version. The contents of the reports are not true and contain the element of libel that defames our client. The cover title and its quotation constitute libel and judgment against our client, as if it was already legally proven that he was involved in a shady business with abnormal profit. In fact, up to the present there has been no court decision to this effect.
There was no connection between our client's position as trade minister and the project of Aneka Tambang (Antam) in Halmahera undertaken by PT Yudistira Bumi Bhakti (PT YBB). It is because the event occurred in 2001-2014, while our client was only installed as minister in October 2019.
On page 15 it is printed: "Trade Minister Agus Suparmanto has been reported to the police for alleged fraud…an alleged markup of the project's value with a fantastical profit of up to Rp2.9 trillion." On the website: "Agus became an investor of PT Yudistira Bumi Bhakti (PT YBB) with an abnormal profit worth up to Rp2.,9 trillion from the Antam project in Halmahera, North Maluku."
The reports are incorrect because our client has never derived profit in an unnatural way from the Antam project in Halmahera. Our client is an entrepreneur who funded part of the operational cost needed by PT YBB for their project in Halmahera. If from the investment our client received profit, it was a natural investment return or profit from the fund invested. Our client had a business-to-business agreement with PT YBB and profit sharing was further agreed upon.
On page 16 paragraph 2 it is printed: "The shocking news is that former Yudistira commissioner, Yulius Isyudianto, has reported Agus Suparmanto—the company's investor—for alleged embezzlement of the company's profit of Rp500 billion from mining nickel at Tanjung Buli. 'We only found out then that the company wasn't owned by Antam...that one of the owners of Yudistira Bumi Bhakti had become trade minister."
Our client has never embezzled corporate money worth even a rupiah, let alone Rp500 billion. Our client personally only shared profit as an investor, according to the agreement with PT YBB. Our client is not the owner or shareholder of PT YBB because he does not possess even a single share unit in PT YBB.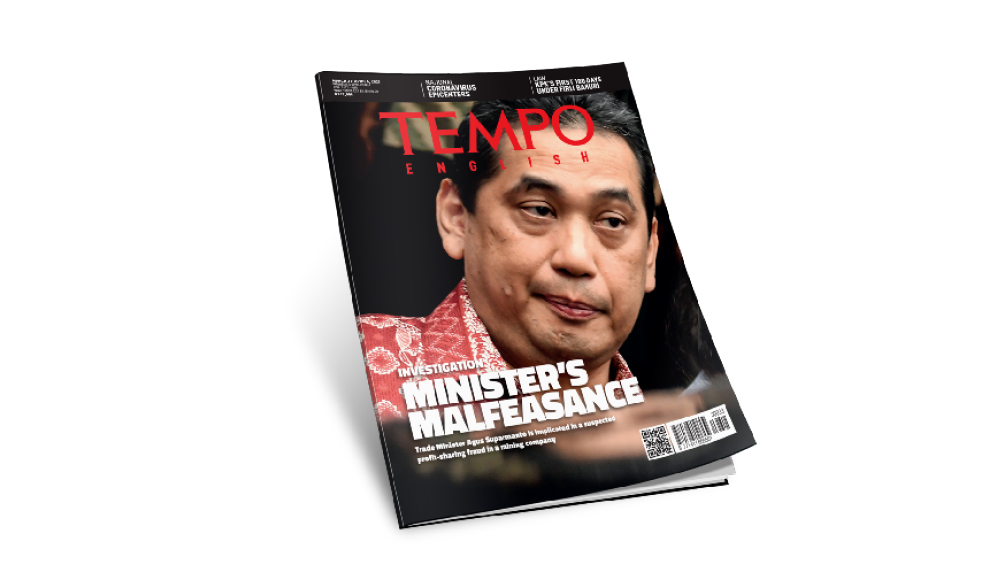 letter
In the printed version on page 21 entitled The Half-Billion Dispute, in the first column, paragraph 6, it is written: "Rafli then reported Agus as well as Miming Leonardo, Yudistira commissioner, and Juandy Tanumihardja, Yudistira director, for fraud and embezzlement in 2013." Paragraph 5 of the website version: "Besides reporting Agus Suparmanto who violated the agreement to share profit from the 13-year project, Yulius Isyudianto also exposed the company's unfair way of obtaining the project."
Rafli Ananta Murad's report in 2013 at the National Police Headquarters already received an order of discontinuation of investigation (SP3) on June 16, 2014 due to insufficient evidence. The same was true of Yulius Isyudianto's report in 2020 at the National Police HQ, which already received an SP3 on March 19, 2020 because what was reported was not a crime. The presence of the SP3 for the two reports proves that our client was not involved in fraud and embezzlement of PT YBB's money, nor was he in depriving Yulius and peers of their right or profit.
On page 17, second column, paragraph 2 and in paragraph 14 of the website: "After the project was granted, Yudistira's leaders began to discuss how to distribute shares and profit. As the investor, it was agreed that Agus Suparmanto and Miming Leonardo would receive 70 percent of the profit, while Yulius Isyudianto and Pramono Anung would receive 10 percent…'That was Agus' request,' said Yulius."
The website's paragraph 21: "Meaning, outside of Agus Suparman's shares, Yulius and other commissioners should have received Rp1 trillion, But, said Rafli, Agus would always evade the topic."
Our client is not a shareholder and has no control over PT YBB so that he certainly has no authority to arrange PT YBB's profit sharing. As for the statement of Yulius and peers claiming the right to receive Rp1 trillion, our client has no authority to recognize or reject it because our client is not an executive in PT YBB.
On page 21, second column, paragraph 1: "According to Yulius, in March 2014, Agus met him at the Dharmawangsa Hotel, South Jakarta, with an olive branch. Agus promised to give Yulius Rp500 billion as long as the latter was willing to revoke his police report. As a sign of commitment, Agus gave him Rp30 billion."
The website's paragraph 22: "According to Rafli, there was news that one of the trio—Agus, Miming and Juandy—was about to be named a suspect. It is suspected that this was the reason Agus contacted Yulius to ask for reconciliation. He promised to give Rp500 billion as long as Yulius' report to the police was revoked. As a sign of commitment, Agus gave him Rp30 billion. A deal was made and a notarized agreement was drafted. But the agreement did not mention that Agus would pay Rp500 billion as promised."
The news is very erroneous. The fact is that the police have issued the SP3 for the reports. If our client really committed the act as alleged, the police would have followed up the case and named our client a suspect. Never did our client promise to pay Rp500 billion to Yulius and peers either.
In the other part of the news, Yulius also acknowledged the presence of an agreement and deal to give Rp30 billion. If it was a deal, it means the problem was solved and it is illogical for such smart people as Yulius and peers to have made the blunder of not including it in the agreement, if our client indeed promised to pay Rp500 billion. In Reconciliation Deed No. 7 it is mentioned that the payment to Yulius and peers is made by PT YBB, not by our client.
Our client very much regrets the lack of professionalism of the Tempo magazine by presenting reports that are unbalanced and untested for the truth of the contents. This action of Tempo in our belief has violated Article 5 and Article 18 paragraph 2 of Law No. 40/1999 on the press.
In view of the reporting of Tempo and its resource persons that have harmed our client's interests, as an individual and in his capacity as minister of trade, we herewith convey our warning to the Tempo magazine and the entire relevant party.
Harris Sarana, SH
Sehat Damanik, SH, MH
Retno Setiyaningsih, SH
Donny Mores Munthe, SH 
W251bGwsIjIwMjEtMDMtMDEgMTE6NDg6NTMiXQ