Oil Glut Trouble
Yopie Hidayat (Contributor)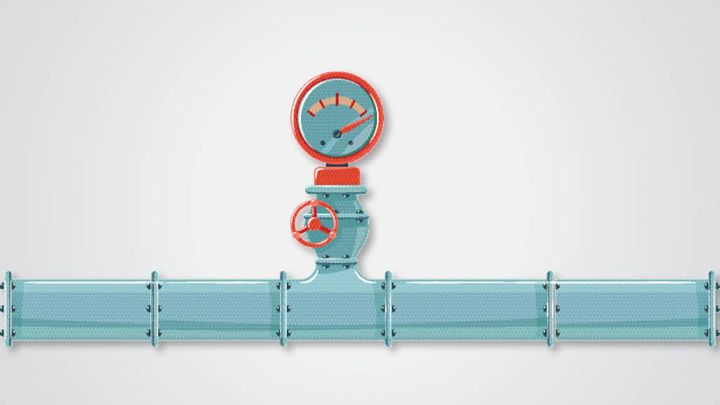 THERE are signs that the Covid-19 pandemic is starting to improve. Globally, the graph depicting the number of new cases per day is flattening. In the United States, the country with the highest number of confirmed cases, the debate has moved on to when the economy should be reopened so that conditions return to normal.
To many, the economic burden has become unbearable. The shutdown of economic activity due to Covid-19 has had dire consequences. In the US, within the last five weeks, there have been 26 million newly unemployed workers. Naturally, there is a strong push from the government to restore normal economic activity. Anxiety over a ruined economy has overpowered public fear towards the SARS-Cov2 virus that causes Covid-19.
In this debate, economists generally take the opposing view: resuming economic activity too early incurs a high risk. The argument goes, if the government resumes economic activities too early, a second wave of the outbreak is highly possible. An economy twice hit by a pandemic will have a much harder time getting back to its feet.
The debate has swayed financial markets, making it waver between positive and negative sentiments. But at least markets are calmer and more rational now. There are no more panicked capital outflow from emerging markets seeking safe havens.
In Indonesia, the dollar's flight to safety is indeed abating. Capital hemorrhaging due to portfolio investment outflows is not as bad as previous weeks. In fact, foreign portfolio fund parking in government bonds is increasing. As of April 23, Rp922.14 trillion worth of government bonds are owned by foreign investors, an increase of Rp3.82 trillion compared to its lowest position this year in April 13. This positive sentiment is reflected in the rupiah exchange rate, which was relatively stable at around Rp15,400 per US dollar last week.
W251bGwsIjIwMjEtMDMtMDEgMTE6NTU6MTYiXQ
Only the stock markets have not calmed down. Foreign investment is still exiting en masse. Last week, until Friday, April 24, Rp2.7 trillion of foreign capital fled the stock exchange. It is normal in these times that investors prefer government bonds over stocks which hold more risk.
The economy's decline due to Covid-19 will have major consequences on many corporations listed in the exchange. With lower potential for profits, prospects will also be gloomy for the next one or two years at least.
The problem is, the government's finances are not entirely in good condition. There is another threat that can add to the budget deficit: a prolonged drop in oil prices. As global economy has practically halted, demand for oil has plummeted. Competition among oil-producing countries that refuse to cooperate for production cut exacerbate the problem. The world is simply drowning in oil glut.
On one hand, cheap oil is beneficial for our balance of payments. It means less foreign currency is used to pay for oil imports. But on the other hand, government earnings from oil will take a sharp hit. It must be noted that the government still earns a cut from each barrel of oil extracted from Indonesian soil. This share goes into non-tax earnings in the budget.
In Presidential Regulation No. 54/2020 regarding budget revision, the government used a benchmark of US$38 per barrel. Looking at how cheap oil today, there is a possibility that the average of Indonesia Crude Price this year will be below that. The global market benchmark for oil prices, Brent, lists only US$22 per barrel last week. If the ICP reaches an average of just US$30.9, according to the finance ministry, there will be an additional Rp12.2 trillion in deficit.
The possibility of a larger deficit means the government must be more careful in releasing various stimulus packages and committing extra expenditure to fight Covid-19. A deficit that grows far beyond the plan can damage the credibility of the budget, which is already highly dependent on market borrowing this year.