Experts
THE 2020 pandemic: it is not only the virus that is spreading so fast, but also questions. Uncertainty, in other words.
Edition : Tuesday, April 28, 2020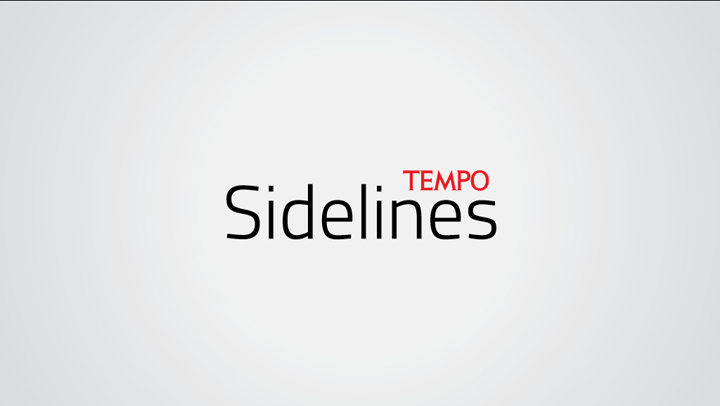 We do not know how many people will die and how great a death toll a country like Indonesia will tolerate: 100,000? 2.5 million? We do not know how great the extent of the economic crisis caused by the pandemic will be. Will its victims be greater and more widespread than the victims of the virus?
This pestilence-sans-frontière is probably not as terrifying as the epidemics of centuries past in terms of the number of deaths, but Covid-19—a recent manifestation—spreads much faster, just like the movement of people. Everything is caught offguard. Last week it was announced in the Global Health Security Index, that out of 195 countries, not one was fully prepared to face this corona virus.
For how long?
People are scratching around for answers.
W251bGwsIjIwMjEtMDYtMjUgMDg6NDA6NTkiXQ
Michael Levitt, the 2013 Nobel Prize winner for chemistry, estimates that this pandemic will end faster than predicted. But two weeks ago, William Hanage, an epidemiologist from Harvard, penned this pessimistic conclusion in his piece in The Guardian: "Where I live in Cambridge, Massachusetts, I keep hearing sirens. This crisis is not close to over, quite the reverse. The pandemic is only just getting started."
Predictions arising from situations like this, intense ongoing debate, and confusion are all exhausting. In the end, people will merely select among the opinions of experts, or those assumed to be experts, like selecting which rubber sandals to buy: taking orange ones (if optimistic) or purple (if pessimistic).
Even though one expects, or hopes, that experts do not talk in orange or purple.
Experts appeared along with scientific development when the sciences plunged into research, and delved into analysis of phenomena. Usually we think that experts draw conclusions from processes that are neutral, fixed methods of research, systematic work and explanation, and from data and figures. Usually they are part of the classical scientific tradition: science must be 'objective' or it is not science. Scientists must practice 'scientific detachment': in my research I must wholely think; I must detach from my feelings, my suppositions, my interests. It must be as though I am analyzing the world while overcoming my own point of view. I am in imaginary isolation.
Historians say that this kind of attitude—which underscores scientific discovery (scientia)—began when Descartes wrote his ideas, including Meditations, in the 17th century.
Something often forgotten is that actually Descartes was not only a philosopher. He was also the precursor of the scientific revolution. The applied mathematics we use today is based on his discoveries. His explanation of rainbows opened new directions in optics. And he was one of the scientists who demonstrated that ways the human body worked could be studied like machines.
This is actually where one sees the seeds of his philosophy that became so influential: philosophy that aimed to discover sure foundations for knowledge.
It is well known that Descartes began by radically doubting all things: he questioned not only dogma and stories, but also his very existence in the world. The one thing beyond doubt was his position as subject in the state of doubt. The starting point of doubt is thought. Descartes' famous statement, Cogito, ergo sum, I think, therefore I am, means thought exists: this is the basis of certainty.
With cogito as the basis of certainty, Decartes came to view the human subject, the thinking subject, as the center amidst (and confronting) the world. What 'the world' meant was space, time, objects, nature, and even one's own body (which can be studied like a machine). I am the subject, and all else are objects. In this constellation there are two 'constructions'; the I who thinks and the world that I think about.
A common interpretation of Decartes is that he placed the world as something separate; human subjects are above all things outside of themselves, and are not influenced by them. It reminds us of scientists: in their research, they free themselves from any influence outside their processes of thought—just as Descartes, in contemplating his theses, lived alone in a closed room throughout winter. 
But this separation is actually not so exteme and dangerous when also followed to extreme. There are some other words by Descartes that are often ignored: "I am not merely present in my body as a sailor is present in a ship, but…I am very closely joined, and, as it were, intermingled with it, so that I and the body form a unit."
As science developed, scientists forgot this unity, when they became more distant from reflection in analyzing how knowledge is formed. The urge to be 'objective', which we now expect of them, has caused this; we imagine that an expert lives forever within a test tube.
But this is impossible. As long as a person is in isolation, he or she is still in a 'state' or Befindlichkeit as Heidegger said. An expert may aim to be objective, may intend to be neutral, neither orange nor purple, but this can never be absolute. Not absolute does not mean wrong. It is merely having limited perspective.
We do indeed need experts' opinions—but we also need awareness about the limitations of their opinions. And indeed, those experts who feel they know more, can be arrogant. But now everyone has to be resolved with the reality that there are always things that we do not yet know and cannot know. Covid-19 is teaching us to be humble, also in fear.
GOENAWAN MOHAMAD