Reducing Waste with Power Generators
TEMPO of the March 31-April 6, 2020 edition carried a report in the Economy section entitled Piles of Waste Problems. I would like to highlight several matters in that report.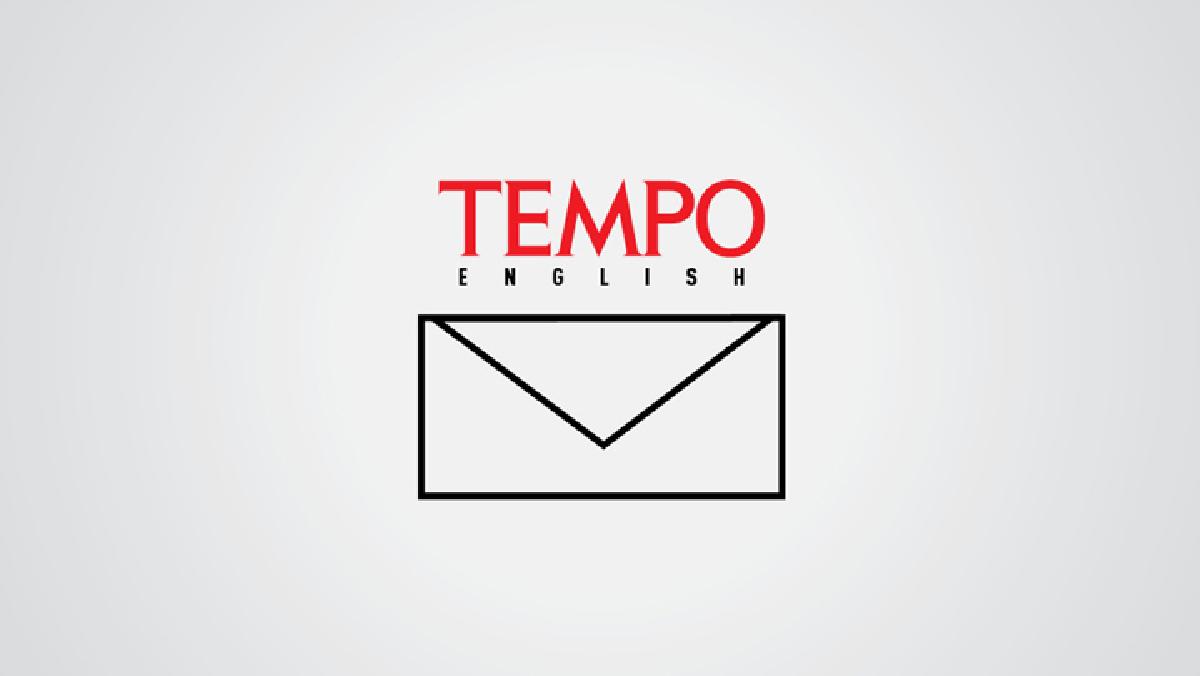 We realize that the government mission to carry out environment oriented and energy independent development is still far from reality. Many argue that the problem lies in the state's incapability to develop low-cost and appropriate technology to process renewable energy, including waste. 
This problem gets harder to solve due to the government's limited funds for the construction of waste processing projects in various regions. It is only natural if the government expects private business participation for investments. 
In 2019, Jakarta produced 7,700 tons of waste every day plus around 250 tons daily taken from water streams. The amounts have kept increasing from year to year. Over the last five years, the amount of waste in Jakarta has grown by 36 percent based on the estimation that every person produce 0.75 kilogram of waste daily. Other major cities on Java are facing the same problem.
Therefore, the government has chosen waste to energy plants (PLTSa) to help solve the complexed waste management issue. The PLTSa is a process of consuming waste and at the same time produces energy in the form of electricity and/or heat. The availability of PLTSa in a number of big cities will reduce our dependence on fossil fuel and cleaning waste by utilizing it as a source of renewable energy. 
Government's serious effort to boost the building of PLTSa by state-owned and private enterprises is supported by Presidential Regulation No. 35/2018. It aims at accelerating PLTSa investments in 12 cities (Jakarta, Tangerang (Banten), South Tangerang, Bekasi (West Java), Bandung (West Java), Semarang (Central Java), Surakarta (Central Java), Surabaya (East Java), Makassar (South Sulawesi), Denpasar (Bali), Palembang (South Sumatra) and Manado (North Sulawesi).
Sadly, two years after the regulation was issued, the Corruption Eradication Commission (KPK) referred to the potential for state losses in that regulation. As written by Tempo, the KPK regarded the assignment given to the state electricity company PLN by the government to buy electricity as an unnecessary extra burden. 
In my view, this is misperception. Such a mistake can be settled by the technical ministry that of course already made technical and commercial studies of Presidential Regulation No. 35/2018. KPK's recommendation should not trigger controversy in society that later gives rise to doubt on the part of business players/investors of PLTSa, the PLN and regional administrations over the continuation of these projects. 
The debate between the KPK and various stakeholders in Indonesia about waste management should not occur. The controversy will not change the fact of the millions of tons of neglected waste unless the government takes quick action. 
Accelerating PLTSa construction to overcome the waste problem in 12 cities in Indonesia is the best solution currently on hand. This certainly cannot be seen as a permanent solution to the complex waste management. It is worth noted that any delay in developing PLTSa will cause greater economic losses and erosion of investors' confidence. If confidence in the business sector is missing, the state will eventually sustain even more enormous losses.
Jaya Wahono
Clean Power Indonesia
---
Disappointing Telkom Service
I HAVE been a subscriber to Internet Telkom since it was named Speedy. Until a month ago, I noticed in myIndiHome application that the package I have subscribed since 2015 covered paid television broadcasts. But until now, no one come to install any box for paid television channels service. I only get a low speed Internet facility.
I contacted 147 on March 18, 2020 to ask for the raise of Internet speed which now I badly need since I have to work from home and my children need it for their home-based learning. I also asked about the paid TV broadcast package that never been installed until this email was written, and the compensation for the package we had already paid to date. There is no follow-up action made by Telkom up to now. Telkom has only checked twice by telephone without any further response.
Please I request for your attention.
Satmoko Soenarjo
Jakarta
---
Telkom's Response
IN response to the letter of Bapak Satmoko, we herewith offer our apologies. Our technical team has followed up the complaint by activating UseeTV service and increasing the Internet speed on April 15, 2020. For now, IndiHome services are already complete, with Internet, telephone and UseeTV facilities. We have confirmed this by telephone and were received by Bapak Satmoko, who acknowledged that IndiHome services were active and functioning normally. 
As for the compensation for the delayed UseeTV activation, we have allowed the amount as agreed by Bapak Satmoko totaling the value of payment already made. This will be calculated in the bill for May 2020 so that the compensation is provided according to the agreed rupiah value. We have sent the calculation of the compensation via email on April 16, 2020. In this way, the complaint conveyed by Bapak Satmoko has been amicably settled. 
Telkom Region II Jakarta
---
Covid-19 Screening Fee
I visited Sari Asih Ciputat Hospital to consult with a dentist. Unlike previous practice, people entering the lobby are now required to undergo body temperature and Covid-19 symptom checks. I fully understand and appreciate this as a measure to prevent the spread of Covid-19. But I cannot figure out why every patient seeking treatment has to pay Rp30,000 per visit. There is even the impression of coercion for the reason that it is pre-screening cost upon entering the hospital lobby. 
There is no information during pre-screening. Information is only given at the time of registration so that patients are forced to pay the fee. The supply of self-protection gear and spraying of disinfectant every night should be at the expense and under the responsibility of the hospital. Today almost every time people enter a building they will have their temperature checked without any payment. 
Patients should first be informed so as to be aware that the screening bears some cost. Before writing this letter, I have also written the same note to Sari Asih Ciputat Hospital.
Dodi Marlan
Jakarta
---
Sari Asih Ciputat Hospital's Response
SINCE the announcement of the Covid-19 pandemic in Indonesia in early March 2020, we have attempted to make precautions and manage the hospital environment to ensure proper sanitation and protection for the safety of patients, visitors, doctors, nurses and all hospital personnel.
Regarding the additional cost of Rp30,000, the requirement only applied for several days and it has now been canceled, no longer effective as of March 30, 2020. We apologize for any inconvenience caused and we are grateful for the input already conveyed.
Sari Asih Ciputat Hospital Management