Embracing Nature, Improving Quality
Environmental conservation is these four women's primary focus. Some dive directly into the field, to rivers, fields, and the sea, while others are choosing to share their knowledge and experience to future conservationists.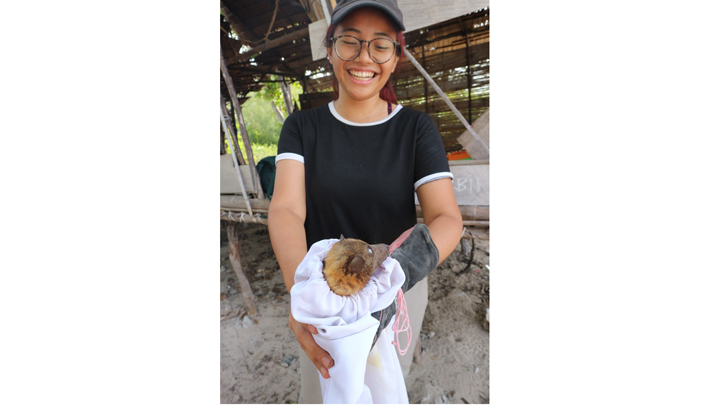 THE death of 10 students at the Turi 1 State Middle School, who were swept away by the Sempor River while tracing the river in Sleman, Yogyakarta, on February 21, impacted the activities of the Water Police in Jombang, East Java. The community of river enthusiasts, with dozens of members from the Wonosalam 1 State Middle School had to stop their activity of monitoring Wonosalam River's water quality.
Arum Wismaningsih, 35 years old, the Water Police group's mentor, says the principal gave the students leave from their river conservation work. "I was also worried about taking the kids to the river because it was raining heavily every day," said Arum on Thursday, April 16.
The Water Police was formed by Ecological Observations and Wetlands Conservation (Ecoton) during a visit to the Wonosalam Riveri in 2010. Arum, a Wonosalam resident, was, at the time, an Ecoton volunteer. "We introduced environmental science and invited students who cared about the river because of the close relationship with them," said Arum, who was then assigned to be the Water Police's mentor.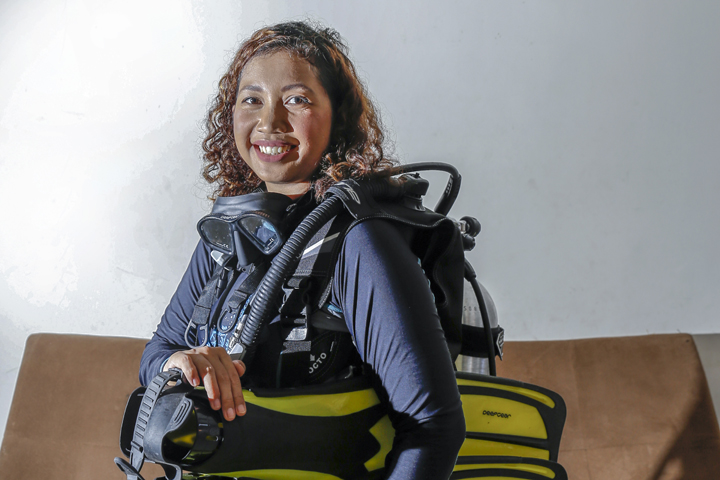 Biorock Indonesia Executive Director, Prawita Tasya Karissa. TEMPO/Johannes P. Christo
The unit is called the Water Police because members are tasked with guarding springs and rivers, to preserve them and keep them clean. "It's the police's duty to keep watch, after all," said Arum, chuckling. At the Brantas River's downstream, Ecoton formed a similar community called the Water Detectives, with high school students as members.
The Wonosalam River is the source of Brantas River, which ends in Surabaya. According to local residents, massive illegal logging occurred in Wonosalam's forests in 1998, damaging numerous sources of water. Local residents then replanted the area, making the forests green again and the river water clean.
In the last decade, it has been the Water Police's duty to keep watch over the rivers. Every weekend, Arum accompanies around 50 students as they trace the Wonosalam River. They look out for water insects, which serve as indicators for water quality. They also carry sacks for collecting plastic trash and diapers they find in the river. "After observation, the children will plant a green flag for clean river segments, yellow for mildly polluted, and red for dirty," said Arum, who is also a homemaker.
In one or two villages, the river water is still often polluted by manure from cows farmed by locals. But in many villages, residents are already aware of the importance of clean rivers. Villagers have even placed posters with cartoons, warning against littering in the river. "The posters are placed on river banks," said Arum.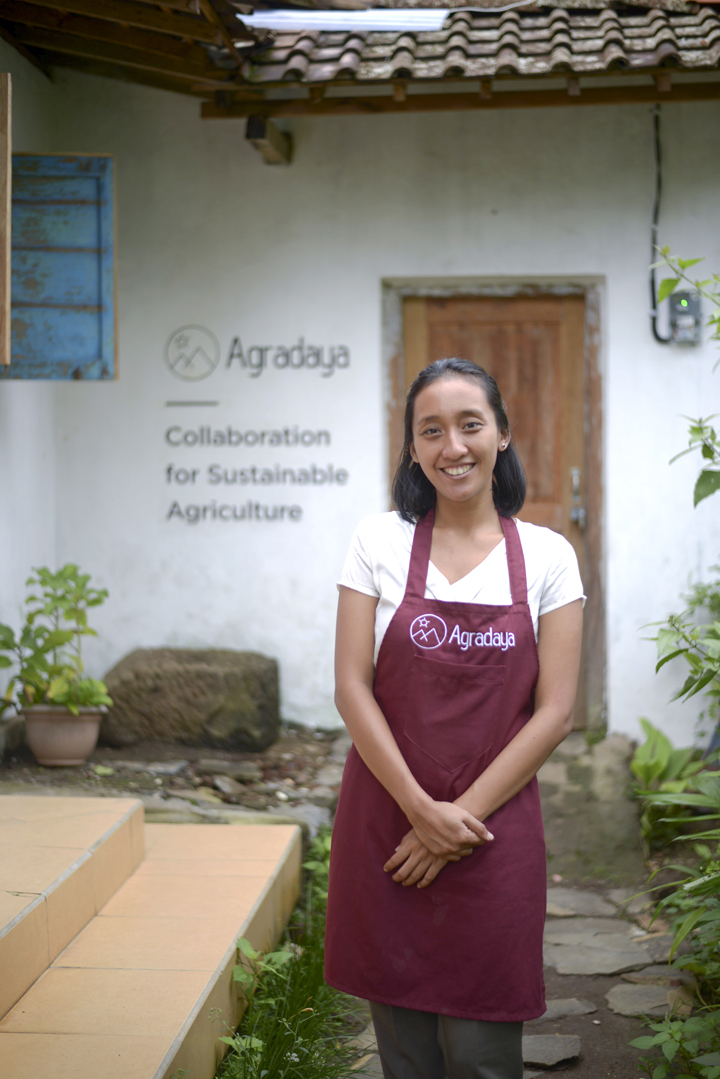 Asri Saraswati. Anggaresa
Prawita Tasya Karissa is also working in ecosystem conservation. The founder and executive director of Biorock Indonesia is focused on the conservation of coral reefs, especially in the north coast of Bali. "Coral reefs grow very slowly, taking tens or even hundreds of years," said Tasya, 36 years old, on April 18.
Through Biorock Indonesia, Tasya attempts to raise people's awareness on the importance of sustainable coral reef rehabilitation. She invites communities to not only focus on planting coral reefs, but also on maintaining, preserving and mitigating causes of damage. "Coral reefs are animals," she said.
Among others, Tasya initiated the Biorock Experience program, which bridges conservation and tourism activities to bring about positive impacts for local communities. On Earth Day, April 22, Biorock Indonesia launched the Scholar Reef program, providing coral reef conservation training to 12 young Indonesians.
As of today, Biorock Indonesia has trained over 1,000 individuals in 13 locations. They have rehabilitated 200 square kilometers of coral reefs and 5 kilometers of coastline from abrasion.
Indonesia's biodiversity, especially its wildlife, prompted Sheherazade, 26 years old, to initiate Tambora Muda, a country-wide network to improve the capacity of young conservationists, in December 2015. At the time, she was studying bats in Banggai, Central Sulawesi. Shera—as she is often called—and some of her friends facilitated training for those who wanted to become conservationists. "(We give) training on statistics, ecological research, and making fun seminars, to enrich their knowledge," said Shera on April 17.
In 2018, at the Tadulako University in Palu, Tambora organized a conservation camp with intensive training for two weeks, involving university students and young conservationists. "We invited conservation experts to share their knowledge and experience," said the University of Indonesia Faculty of Mathematics and Natural Sciences graduate.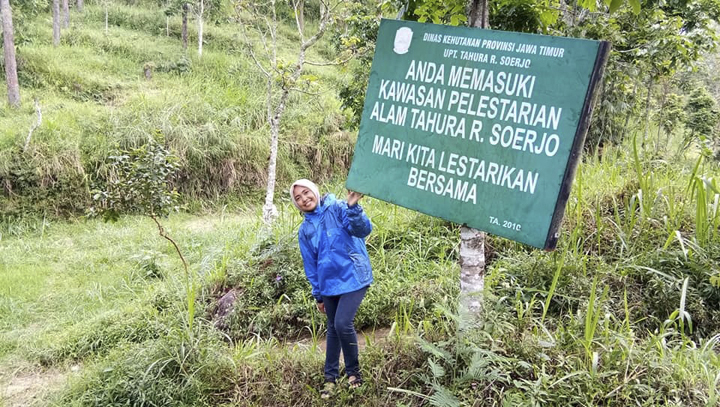 Arum Wismaningsih at the Raden Soerjo Forest Park, East Java. Private Doc.
Shera also frequently assists university students and young conservationists who wish to present their scientific research in international forums. "We can review their abstracts," said Shera, who has been working for the Wildlife Conservation Society Indonesia based in Bogor, West Java, since last year.
Since 2016, Tambora has held dozens of discussions, training sessions, and workshops at various universities, as well as online discussions, involving around 1,500 university students and young conservationists. Many Tambora Muda alumni are involved in conservation organizations in various regions.
In the Sendangrejo village in Sleman, Yogyakarta, Asri Saraswati and her husband, Andhika Mahardika, are empowering at least 150 women farmers in three villages. Through Agradaya, a community-based agricultural entrepreneurship program formed in 2014, Asri has improved the value of spices, namely, ginger, turmeric, and temulawak (Java ginger, Curcuma zanthorrhiza), which had previously been growing freely in local estates. "There are many spice farmers here. Unlike now, when turmeric and temulawak have become popular because of the coronavirus pandemic, they were once considered to be useless plants," said Asri, 32, on April 18.
Armed with a kitchen that she transformed into a simple laboratory for drying spices, wet turmeric and temulawak, which were only priced at Rp800 per kilogram, can now be sold to Agradaya for Rp35,000 per kilogram. "The women farmers can harvest at a decent price and we can process and sell it to consumers."
After the success in Yogyakarta, Asri expanded the production of dried spices to cater to exports by building a processing plant and enlisting thousands of farmers in Trenggalek, East Java. "We are working with village-owned enterprises (BUMD)," she said.
Despite this new venture, Asri has not neglected her focus on Yogyakarta's farmers. The herbal drink ingredients they produce are now sold in almost all provinces. "We already have resellers at 30 points, from Aceh to Papua."