We Want Aid to Reach the Right People
Ministry of Social Affairs Secretary-General Hartono Laras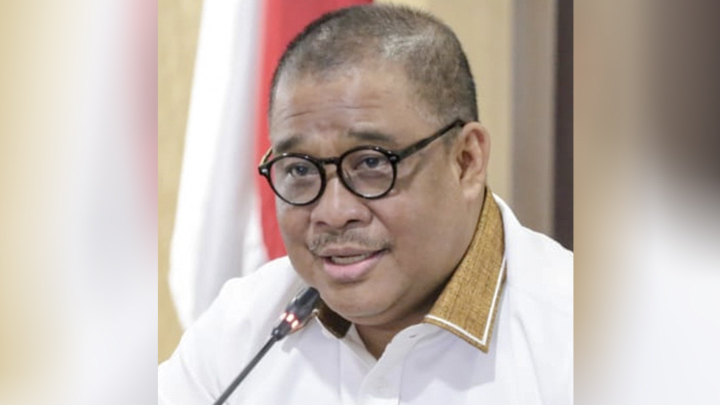 THE way the ocial aid has been distributed to those impacted by the Coronavirus Disease 2019, or Covid-19, has continued to draw criticism. In some regions, a number of well-to-do residents have received aid from the government. Social aid distribution has also received criticism for including a logo calling it aid from the President. Social Affairs Ministry Secretary-General, Hartono Laras, explained these various issues to Tempo on Wednesday, April 29.
Aid distribution has been chaotic in several regions. How is the data of recipients compiled?
Regarding who the recipients are, we give the authority to regencies/cities. They will recommend aid recipients. This is of course adjusted to the budget ceiling allocation already agreed on. We use the social affairs ministry's integrated data (DTKS) as well as other data. We verify the data with the regions periodically. The data can be improved (to mitigate) the impacts of Covid-19. For example, if it does not reflect reality, it can be fixed. Or if there are families that qualify for aid, that can be recommended.
But in reality the DTKS has not been updated.
The DTKS was indeed last updated on a large scale in 2015. We have continued to urge the regions to update their data. Fortunately the DTKS exists during today's situation. Meanwhile, implementing the program is left to the regions because they know better. But of course they must abide by the prudential principle.
Why hasn't the DTKS been updated?
What hasn't been updated since 2015 is the Central Statistics Agency (BPS) data. We actually update once every three months, but there are regions which have not updated their data. This is also a momentum to improve the data on a national scale.
A number of regional heads are protesting the regulations for distributing social aid. Why are they protesting?
In terms of criteria and procedure, it's quite simple. We don't have one difficult requirement. But we indeed have to manage who receives the social aid so that (the aid) can go to the right people and be quickly distributed. We've given very easy guidelines. Cash assistance is given to those who have not received food aid.
What is the government's scenario for social aid during the coronavirus pandemic?
We have prepared various social protection programs to mitigate the impacts of Covid-19. We have expanded the number of Family Hope Program recipients from 9.2 million to 10 million. Distribution, which usually takes place four times a year, is done every month beginning in April. Recipients of staple food aid will also be increased from 15.2 million to 20 million. Additionally, our aid index has also been raised to Rp200,000 per month. And we've received two special aid allocations from the President. Some are allocated to 1.3 million families in Jakarta. Then there are 600,000 families in regions directly bordering Jakarta.
Why is there social aid with the President's Aid logo?
They are indeed aid from the President, not something that we have specially prepared. The initial idea for the social aid is to anticipate people returning to their hometowns because they were at first urged not to. They are not working and are unable to fulfill basic needs.
There is indication that the aid has become a campaigning tool for incumbents. How is this anticipated?
We give (the aid packages) the "Social Ministry is Present" logo. If there are regions that do that, that is the responsibility of these regions. As for social aid from the social ministry's state budget, it's not arranged. But there have been numerous circulars, including from the Corruption Eradication Commission (KPK), to ensure the distribution of social aid stays accountable.