Heroes of Healthcare
Covid-19 has become a national problem, even a global quandary.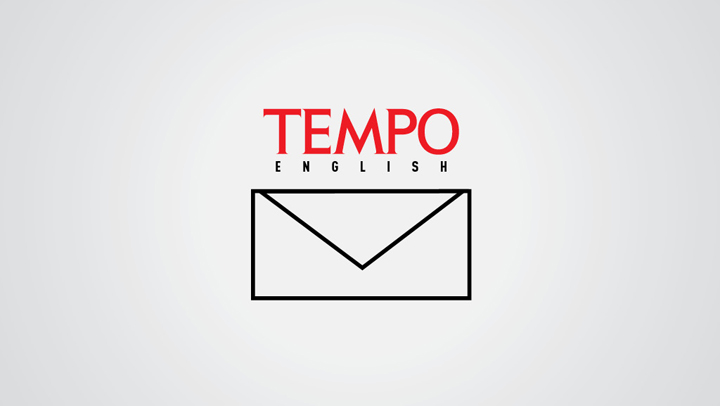 MILLIONS of people in the world have been infected and tens of thousands have died. In our country thousands of people have contracted the disease with hundreds of deaths. The coronavirus that is highly contagious and has no exact cure yet becomes a major social discourse in all countries.
Under such conditions, the role of medical personnel—doctors, nurses and other healthcare workers—is like that of fighters on the battleground. With deep sincerity and high enthusiasm, based on the morality of professional duties to rescue human lives, they are actively providing service without hesitation.
After handling infected patients, as they return home, despite following the special procedure for cleanliness and sterilization, they still have a fear of infecting their beloved families. They work without fixed schedules, sometimes until late at night, pre-dawn, or even the next morning. While performing their duties with personal protective equipment (PPE), including their 'astronaut gear', in a condition that makes them unable to leave their acute patients, preventing them from going to the toilet as they wear special pants.
The public and government sufficiently care for the wholehearted sacrifice of these medical personnel. A lot of residents deliver meals for lunch to hospitals while the government makes available various devices including the PPE and special allowances to the medical teams directly dealing with the coronavirus infection.
In view of the fact that some medical personnel in executing their duties were infected by their patients' coronavirus and later died, the government should ideally grant posthumous healthcare personnel awards and their remains be buried in the Heroes' Cemetery. They are heroes.
Soen'an Hadi Poernomo
Pasar Minggu, South Jakarta
---
The Keureutoe Boundary Dispute
THE North Aceh regency administration has followed the topographical map of the Regional Military Command or Topdam of the Indonesian Military (TNI) in settling the village boundary dispute in the development zone of the National Strategic Project of Keureutoe Reservoir, North Aceh. The North Aceh administration will shortly erect a boundary marker of the two areas in dispute.
The conclusion was made after the disputing parties, Gampong Blang Pante (Paya Bakong subdistrict) and Plu Pakam village (Tanah Luas subdistrict), reached agreement in a negotiation in the North Aceh Land Affairs Office on April 22, 2020. Their forum was facilitated by North Aceh Regional Secretary Abdul, Assistant 1 of the North Aceh regency administration and Head of the North Aceh Land Affairs Office.
Both parties approved their boundary according to the Topdam map. The map serving as the Blang Pante community's guide includes the estate zone chart, the project building environment impact analysis chart and the North Aceh development plan chart. Meanwhile, Tanah Luas subdistrict offered no map as a guide. In the forum, Geuchik (village head) Plu Pakam even admitted having no data and map. In fact, the North Aceh administration had given the opportunity for both parties to present their respective data as well as maps.
In the first week of the fasting month, a regency team visited the location and erect a boundary marker. Hopefully this decision will be respected by all parties.
Marzuki Abdullah
Head of Blang Pante Village
---
Disappointed by First Media
ON April 17, 2020, my Internet connection was off. According to First Media marketing service, there was a global disturbance, while the Internet of my neighbor was normal. I was promised repair work but no personnel came. I called again and was again promised for several times, until I decided to terminate my subscription to First Media, but I was asked to pay the April bill though my subscription was prepaid.
I was offered a 50 percent discount as long as I canceled the termination. I agreed as long as repair work was done. Until I wrote this letter on April 29, no technicians came to repair the Internet connection in my house. That is First Media's wonderful service I have enjoyed while the SMS for bill collection was sent long before its maturity date.
Dadan Sutresna
Bandung, West Java
First Media's Response
WE would like to inform that our technicians visited Bapak Dadan on May 1, 2020, at 9:12am for checking and further repair. We are notifying that if Bapak Dadan continues to use First Media service or cancels the termination of service, we offer a 50 percent discount for one bill. Please make further confirmation, if agreed so that we can follow up the decision.
Sisi
Contact Center, First Media
---
Additional Explanation from Social Ministry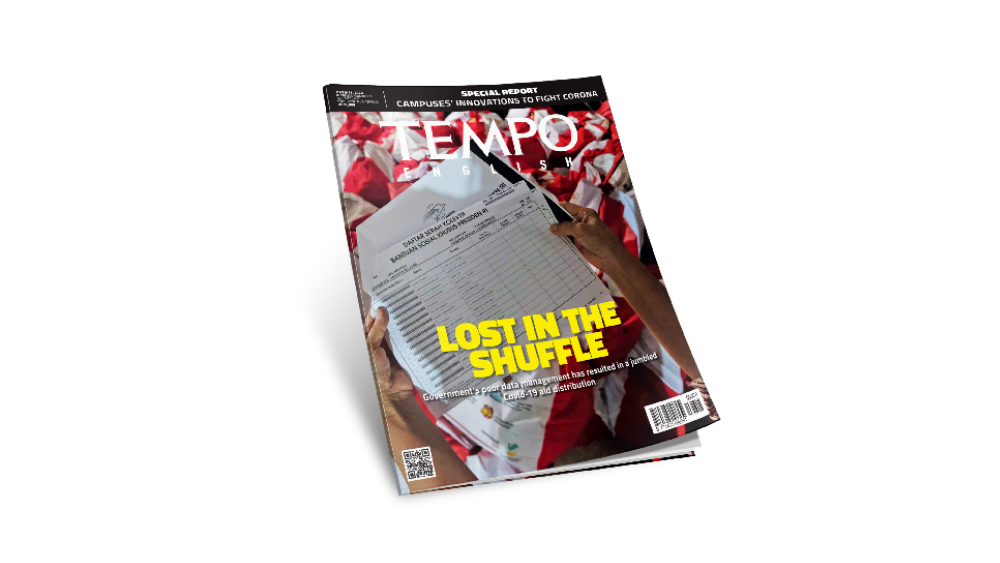 Additional Explanation from Social Ministry/TEMPO
Reading Tempo weekly of May 4-10, 2020 in page 21, we need to clarify some sentences in the interview titled We Want Aid to Reach the Right People.
1. DTKS is Data Terpadu Kesejahteraan Sosial (integrated data of social welfare), not Data Terpadu Kementerian Sosial (Integrated data of Social Ministry).
2. In the article also mentioned: "The DTKS was indeed last updated on a large scale in 2015." We need to clarify that the DTKS was only set up in 2017. What we mean with not being updated is the integrated data basis of poverty made by the Central Statistics Agency. We update the DTKS every three months. But some regions do not update them.
Thank you.
Hartono Laras
Secretary-General of Social Ministry