WHISPERERS
A French philosopher, aged 60, travelled 2,100 kilometers by horse-driven carriage to meet an empress in Russia.
Edition : Tuesday, May 19, 2020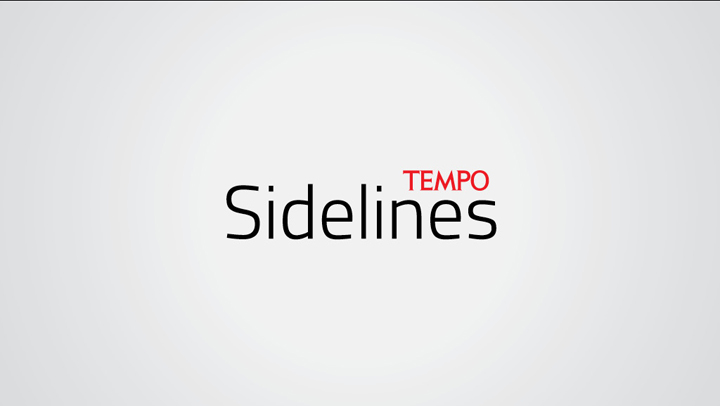 They admired each other. They exchanged ideas. They were both disappointed.
Diderot, the elderly philosopher, was a figure of the 18th century European Enlightenment. He was both a motivator of and motivated by that era, which prioritized rationalism over religious doctrine and reason over political authority. Meaning that in Europe prior to French Revolution, before the Church and the Monarchy were toppled, Diderot was a bearer of views that were subversive, new, and daring—along with freedom of thought.
He was a productive writer. The list of his works, including those that came to be known only after his death at 71, is long: philosophical treatises, political pamphlets, books on physiology, fiction, plays, critical works on visual and dramatic art—along with playful erotic poetry and amusing pornographical novels (about talking vaginas). But his prestige came from his role as editor and contributor to the Encyclopédie, ou Dictionnaire raisonné des sciences, des arts et des métiers. This encyclopedia, funded by benefactors and subscribers, took over two decades to compile; it was completed in 1771 and comprised 28 volumes and 71,000 articles.
Diderot was thus a thoroughly typical Enlightenment man; he flew the flag of rationalism and free thinkers who were under threat. The first volume was warmly welcomed by intellectuals in Europe, but sparked the anger of the political and religious elite. The Vatican included the Encyclopedia on its list of banned books. The contributors were harassed. In 1759, after the seventh volume was published, King Louis XIV banned it. Diderot found a way around this; he published the book outside of France. Contributors wrote in secret.
Diderot lived as a philosopher, and in his era, philosophy was controversial. Andrew S Curran, in his intelligent and interesting biography, Diderot and the Art of Thinking Freely (New York, 2019), tells how Diderot was a non-believer all his life. Various things shaped him, but particularly his disillusionment in religion.
W251bGwsIjIwMjEtMDYtMjUgMDc6MTg6MzEiXQ
The book he wrote when he was 36, Lettre sur les aveugles (Letter on the Blind), tells of a blind genius who denies God. Diderot wrote it under an assumed name, but his authorship became known and he was imprisoned for 100 days in the prison at the Château de Vincennes.
Philosophy, free thinking and belief in the superiority of reason—this was what shaped Diderot. With it, he confronted dogma, intolerance, and the unbridled power of the Church and King. As repression closed in, Diderot, who actually did not like travelling, finally left for Russia. There, the Empress Catherine was waiting.
Diderot was not a monarchist. He pointed out the fallacy held by Europeans of the time that kings were divinely appointed, and therefore, with the Pope's blessing, ruled absolutely. But he thought Catherine different. And she was indeed different.
She admired Diderot and the spirit of the Enlightenment. When she suffered as wife of the drunken, violent Tsar Peter, she overcame her loneliness with works of literature and ideas. She read Voltaire on world history. She read Montesquieu on political systems. During that unhappy time she also read the first volume of the Encyclopedia.
Then she deposed her husband and placed herself on the throne—and soon after, her husband died suddenly. Her actions were brutal, but probably necessary. She wanted to be—as she wrote herself as an epigraph for her gravestone—"Forgiving, affable, cheerful by nature, with a republican soul…"
Catherine then tried to change the autocracy she led into a monarchy that respected the law. She wrote a reformation manual, Velikiy Nakaz, or The Instruction, taking literally some words of Montesquieu in l'Esprit du Loi. But between texts inspired by philosophical ideas and the political path of the Empress there was an inevitable gulf.
Catherine convened a commission made up of representatives of society to draw up laws. These included the property owners, who held absolute power over the serfs. They did not want their power limited by laws. The commission failed, as did Catherine's reforms.
Diderot tried a few times to whisper ideas into the autocrat's ears. But as time wore on, there was no response. The philosopher realized that porioritizing the rational may be the spirit of the Enlightenment, but it cannot become the measure for all times and all places. Particularly in politics and power.
The Empress said: "Mr Diderot, You philosophers are lucky men. You write on paper and paper is patient. Unfortunate Empress that I am, I write on the susceptible skins of living beings."
These words should be recalled whenever the intelligentsia hold strange hopes: that they can whisper into the ears of rulers and the world will change for the good.
Diderot had no such illusion. "The state is a very complicated machine which one can neither assemble nor set in motion without knowing all the pieces. You cannot press nor loosen a single one without disturbing all the others…"
GOENAWAN MOHAMAD