The Values of Japanese and Indonesian Novels
Delving further into the literary works of Nobel laureates from Japan like Kawabata and Yukio Mishima, we can notice the very paternalistic puritan morals of Asian nations.
Edition : Tuesday, May 19, 2020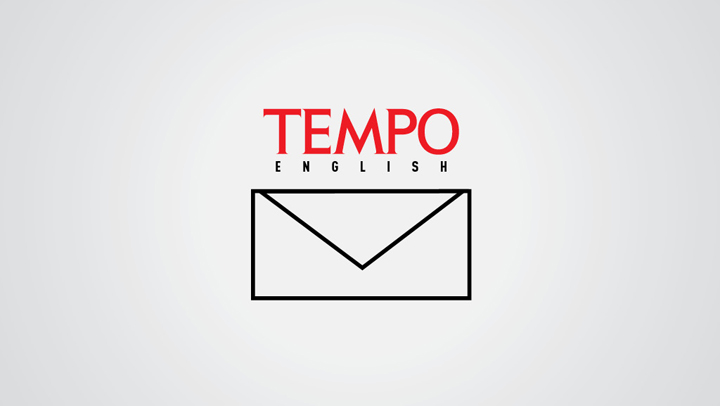 IN Confessions of a Mask or The Temple of the Golden Pavilion by Yukio Mishima, we witness the characters' high loyalty toward their superiors. All their efforts and motivations seem to be only dedicated to the high esteem of and reverence for the authorities, who will be continuously defended until they face the risk of fatality.
Its connection with the characters in the novel Pikiran Orang Indonesia (Indonesian Minds) is indeed very relevant. It is apparent there that death is considered a very cheap commodity. Udin Syafruddin (journalist), Marsinah (worker), Wiji Thukul (artist), Munir (human rights activist) and thousands of other victims of during the militaristic rule of the New Order, were vanquished by the culture of cruelty and sadism as well as trivialization of something called injury, pain and death.
The death seen as a commodity was devoted to the self-esteem, government authority and perpetuation of the military institution (as the servant) for the sake of honoring the military leader, Suharto (as the master served). Just make a comparison with the repatriated followers of the Islamic State of Iraq and Syria (ISIS) movement, who in fact shared the same essence that their reverence for teachers (al-mu'tabir) became an absolute requirement for good membership.
The esthetic death in the name of the masters being served has had a long history in the Asian region and was clearly reflected in the morality and ethics of the samurai, hagakure, yamato damaschii, the morality of bushido as well as Kamikaze pilots. The cruelty and morality of the Samurai are directly proportional to those of suicide bomb makers, who hide the bombs and who explode them in public places. In the hagakure principle, all forms of cruelty and sadism were only intended for the revered Daimyo, because a true samurai was physically and mentally trained to be loyal and obedient to the master being served.
Besides, the hakagure (samurai) teaching contains the philosophy of love, but the love was nurtured in such a way that it found the peak of perfection in loyalty without reserve to the ruler. It corresponds to the doctrine of militerism during the New Order period, which considered freedom of opinion and critical thinking among youths a threat to power so that they had to be squashed and eradicated.
In Pikiran Orang Indonesia it is evident that such figures as Aris and Darso are deemed an obstruction to the continuity of the tri upaya cakti doctrine created by New Order military leaders. In the book of Hagakure written by a samurai, Jocho Yamamoto (1659-1719), there were verses quoted by Kamikaze pilots. Yamamoto's work was once revived after the Meiji restoration, even regarded as a mandatory guide book for military members mobilized in battlefields during World War II.
"Even if I were reborn seven times, I would not expect anything more than becoming a Nabeshima samurai and devoting my lives fully to Han (his big noble family)," wrote Yamamoto.
An analyst of Japanese samurai culture and anthropology, James Clavell, described in his famous novel, Shogun, how the tradition of yamato damaschii—concerning a prince who recommended cruelty and sadism—seemed to love raffinesse symbolization, about lovers of sexy and pretty servants who were treated as slaves to satisfy their passion. Here we can see the presence of Asian cultural ties, also the marriage between beauty, blood and injuries. This is as illustrated by a young novelist from West Java, Eka Kurniawan, in Cantik Itu Luka (Beauty is Injury).
In Pikiran Orang Indonesia, we see how Aris, who has romantic ties with his lover, Ida Farida, later has to face repeated torture and beating by the military accusing him of going beyond the protocol line. Individual freedom and expression are again in conflict with doctrines of militarism of the New Order, coupled with primordial sentiments purposely aroused by those in power.
But in principle, like most good works of literature, Pikiran Orang Indonesia is different in presentation from Cantik Itu Luka. It is closer to the works of Pramoedya Ananta Toer that do not legitimize power but give more prominence to the values of virtue than mere esthetics and language elegance.
The novel Pikiran Orang Indonesia was not designed for the sake of art and entertainment alone, but rather was written by its author as a means of religious propagation, syiar (spreading Islamic principles), as a power of influence or source of legitimization to invite readers to struggle for the values of truth and justice.
Feri Kusuma
Coordinator of Missing Persons and Victims of Violence (Kontras) Jakarta
---
We Are Not Late Yet
I AM not surprised why the Malaysian government can be more advanced than Indonesia. The leaders and people of Malaysia are joining hands in building their country, making self-correction, valuing each other's interests, reading books and even drinking milk. Meanwhile, Indonesian people are not orderly and fail to obey rules. I still wonder why many educated people cannot yet distinguish between garbage cans and roads.
Take a look at the Japanese. They do not prioritize religion but their culture and morality are higher than here. They have a high sense of shame. They have no slogans of cleanliness that partly come from faith, but they are very advanced in this sphere. I still have no clue about the way of life of most Indonesians. They are indeed inferior in all fields to the country of the same racial origin, Malaysia. Here, people blow their horns only a second after the green traffic light is on.
I have got many stories from my friends visiting India and read several articles of Indonesians visiting there. They say our country is better, even more beautiful than that country with a billion people. But I wonder why most Indonesians are unwilling to change the habits of damaging the environment and wasting their time. I feel disturbed to see the land blessed by God with various flourishing plants and rivers with clean streams flowing from mountains get damaged, dirty and unappreciated at all.
Why has the government made no change in the educational system to modify the useless practices? The exams for first to third grade primary school students are an example. Why are they not given moral and ethical education? Is not this the right measure to change the social system that is corrupt, spoiled and slow-going?
If you read this letter please modify bad habits starting from small things so that we can grow into a big nation. Inculcate your children or grandchildren with ethical value, good manners and morality. It is because the fate of this big nation is essentially in the hands of our children. Are you unwilling to see Indonesia on a par with advanced and cultured countries? Will you remain silent to see the country being trampled and our resources greedily exploited by world powers?
Wake up, we are not late yet.
Ibrohim
Bekasi, West Java
W251bGwsIjIwMjEtMDUtMTEgMTc6NDg6MTQiXQ