Hans Pols, Writer of Nurturing Indonesia: Medicine and Decolonization in the Dutch East Indies: Javanese Doctors Knew of the Discrimination
In colonial times, the fight for independence was also driven by native doctors who graduated from the School tot Opleiding van Indische Artsen (STOVIA).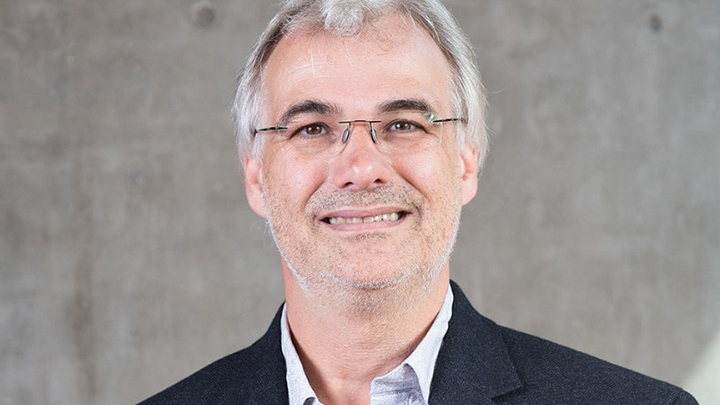 WHEN the pestilence hit Malang, East Java, in 1911, young doctors from STOVIA took to the field, including dr. Cipto Mangunkusumo. They treated patients in villages without protective gears, which did not exist at the time. Their actions were heroic because, at the same time, many Dutch East Indies doctors refused to go near the deadly disease.
Author of the book Nurturing Indonesia: Medicine and Decolonization in the Dutch East Indies, Hans Pols, said that STOVIA doctors were not only heroes during the pestilence outbreak. They were also involved in practical politics. Some of them were active in organizations and became loud voices of the nationalist movement through newspapers. Their criticism was ignited by, among others, the colonial government's discriminatory treatment towards the indigenous people when the outbreak occurred. The following is an excerpt of Tempo's interview with the lecturer at the University of Sydney's School of History and Philosophy of Science.
What documents did you use as references when writing Nurturing Indonesia: Medicine and Decolonization in the Dutch East Indies?
There were official documents like STOVIA's annual reports, newspaper articles on health and medicine, and a few primary sources, such as letters between physicians. I focused on a lot of medical publications, including those by the Association of Indies Physicians, to follow their ideas. In the 1970s, many physicians wrote autobiographies. I also use other supporting sources, knowing that their memories are not perfect. I also interviewed older doctors such as the late Professor Koestedjo from Bandung. He went to the Batavia Medical in 1940, or so, and his stories were very interesting. My research lasted for about 10 years, but not full-time.
Why were you interested to do a research on this issue?
It was really all by accident. My mother was born in Menteng (Jakarta) in 1938, and her mother was born in Yogyakarta; and her grandmother as well. So, I have some family history in Indonesia. When I moved to Sydney in 2002, I finally had the chance to visit Indonesia. In Indonesia, friends told me to meet people who were also interested in the history of medicine. They were Professor Firman Lubis and Rushdy Hoesein. They took me to the Museum of National Awakening in Jakarta, which was formerly the STOVIA building. The more I read about it, the more interested I became about STOVIA.
STOVIA doctors' skills were tested when the plague epidemic reached Malang (East Java) in 1911. What were their roles during the time?
By 1903, STOVIA was an impressive school with a dedicated staff. The students did not play an important role, but some doctors, like Cipto Mangunkusumo, volunteered during the plague. He became very aware that Indonesians were not given the same treatments as the Dutch people. The Dutch could travel freely, but not Indonesians. The plague, like all epidemics, taught us quite a lot about social organizations, politics, stigma, and other issues.
The STOVIA doctors treated patients without any protective equipment.
Medical masks were a new thing, also in the West. In the tropical area, it is really hard to keep things sterile. Protective clothing made no difference during the outbreak as it was transmitted by mosquito bites. Avoiding mosquitoes and killing rats were the way to stay healthy. Still, being a physician at the time was very risky. Many doctors got TBC from their patients.
Did the Dutch government provide help to native doctors who worked during the outbreak?
They were clearly appreciated and given some support, but not as much as Dutch doctors.
Aside from Cipto, were there other doctors who actively wrote about the nationalist movement?
There were quite a few doctors like that, such as Abdul Rivai who published Bintang Hindia and wrote a lot in newspapers. There were also Soetomo, Radjiman Wediodiningrat, and several others. They took politics very seriously and became members of the colonial parliament. Some doctors also knew of physiological metaphors, which were very important in politics at the time. There was a term 'social body' or calling colonialism as cancer.
In Java, there were Mantri Pes. Specifically, how were they different with common doctor?
They were doctors' assistants. They did not have full medical trainings, but they knew how to deal with the plague.
Looking back on physicians' battle against the plague in the past, what lessons can we take for today's Covid-19 pandemic?
Doctors at the time felt a strong social responsibility. Many feel that today as well. But unfortunately, they are not fully supported by the government. There is a shortage of medical equipment, protective clothing, and this is really terrible. So, yes, doctors and nurses and other health care workers are putting their lives on the line. This is not necessary and could have been avoided.
ISMA SAVITRI
W251bGwsIjIwMjEtMDMtMDUgMDg6MzA6NDQiXQ