A Modern and Dangerous Idea
Yopie Hidayat (Contributor)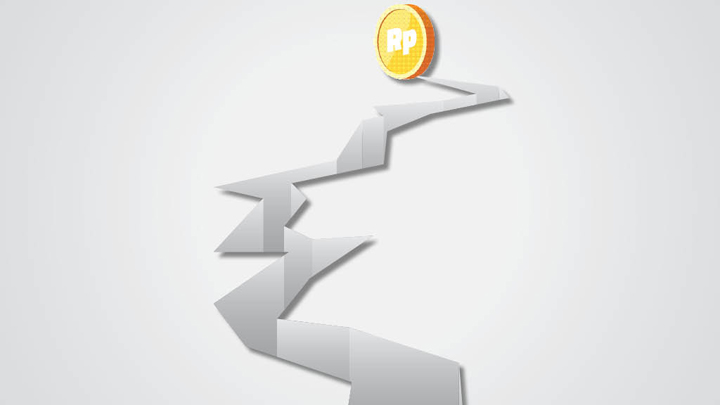 IT is not only public health that is suffering from Covid-19. Sequentially, the outbreak also brings a serious damage to global financial systems. Regardless it is an advance economy or a poor country, public debt is soaring astronomically. Most governments are suddenly forced to commit unprecendented amounts of deficit spending, mainly to give stimulus to the economy, to prevent it from collaps. All of this is creating a vast and deep ocean of debt.
Thus the important question: Will these numerous economies be able to stay afloat, or will they sink into the seas of debt? Look at the United States, for example. The ratio of US government debt to gross domestic product (GDP) will jump to 99 percent at the end of the year from 79 percent last year. It will be the worst ratio since World War II, when the US government had to borrow massively to fund the war.
France, Spain and the United Kingdom have also projected an inflation in their own ratios which will go over 100 percent. Meanwhile, Italy's will soar past 160 percent. In Japan, Prime Minister Abe Shinzo have already committed to additional budget deficits up to US$1 trillion. As a result, Japan's government debt to GDP ratio will rise above 237 percent—its highest level in history.
Among economists, a serious debate is going on regarding the bubble of government debt. Those who believe in modern monetary theory (MMT) think that the rise in government debt is not a serious matter. The government, with the help of the central bank, can simply create the money to pay off all government debt. In short, the government will not fall into bankruptcy due to borrowing, as long as they are borrowing in their own currencies.
In opposition to this view are the conventional economists. Their main reason for rejecting the modern monetarists is the danger of inflation that will arise when the crisis dissipates. In a crisis like the current pandemic, there will usually be deflation as prices fall due to lower demand. In such a situation, printing money will seem harmless and free of inflation risk. However, once the situation returns to normal and the economy starts rolling at full capacity, inflation due to overabundance of money will arise. Uncontrollable inflation is the biggest danger that can destroy the economy. The exchange rate of the currency in question will also crumble into pieces.
W251bGwsIjIwMjEtMDMtMDEgMTE6NTc6NDgiXQ
There is yet another problem. Supplying unlimited amounts of money to politicians that are in power creates an extraordinary moral hazard. Politicians will clearly want to fund everything, including amazing yet absurd programs for the sake of popularity. That is happening now. Everywhere, politicians in control of the government are riding the Covid-19 pandemic for their benefit. They pump the economy with new debt while central banks print money. In practice, the MMT is in full swing in many countries.
That tantalizing idea must be tempting to Indonesia's politicians. The House of Representatives (DPR) have suggested that Bank Indonesia (BI) and the finance ministry should coordinate to print Rp600 trillion to save the Indonesian economy. So far, fortunately, those suggestions have fallen flat. Both BI and the finance ministry have rejected it wholesale.
Indonesia's ratio of government debt to GDP is still relatively low. According to BI data, the government's domestic debt at the end of March is recorded at Rp2,381 trillion with a GDP estimate of Rp16,110 trillion a year. However, the Indonesian government still has foreign debt which was at 36.1 percent of GDP at the end of 2019. All these debt ratios, even without following the suggestions from the DPR to print money, will keep rising due to the increase in budget deficit which was needed to handle Covid-19. In the coming years, the national budget will be burdened by interest payments which are by no means small.
So even when they are mere considerations, this idea wrapped in modern theory is already very dangerous. If investors take it seriously, there is a high risk that the value of the rupiah will fall apart because of it.