Sure
FOR centuries, pestilence has meant uncertainty. Today too.
Edition : Tuesday, May 26, 2020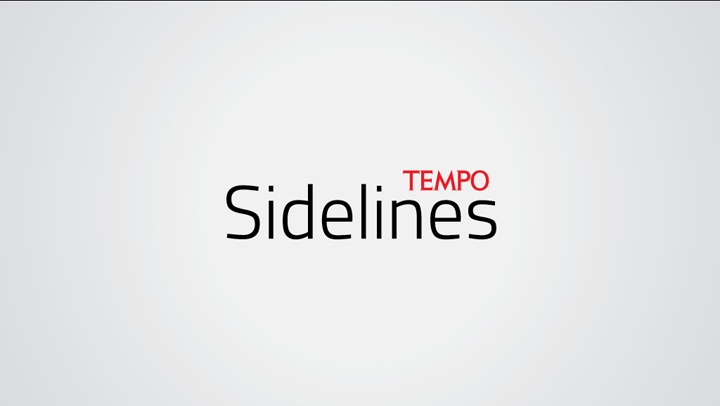 Science always promises convincing answers, but along with it come questions and debate. What we knew yesterday about Covid-19 is not as sure today. The virus which according to an expert "literally did not exist in humans six months ago" is confounding those struggling to defeat it. We are even hearing again voices saying that the dangers of Covid-19 have been exaggerated.
I am one of those hoping that this is the case, while at the same time not fully believing it—but what can one actually believe with certainty? It was said that the virus does not kill children. But recently in New York City a five-year-old child died with contagious symptoms. We were told we had to stay at home, but now the news is that there is no guarantee of safety even there.
"Things change in science all the time," The Washington Post quoted Deepak Bhatt, executive director of interventional cardiology at Brigham and Women's Hospital in Boston. "Theories are made and thrown out. Hypotheses are tweaked. It doesn't mean we don't know what we are doing. It means we are learning."
There is nothing particularly new in these words. We—not to mention the masses out there—are encircled by ignorance, threatened by sickness and death, and it is all happening this very day. We cannot see 'all the time'. Tomorrow we must decide: how long must our city be closed? How long can our economy be halted, with its tragic victims, like the 12-year-old girl in India who died because she had to walk home to her village—150 kilometers away from the city in lockdown?
Epidemiologists usually answer (meaning well, but gloomily): this situation will continue for a long time yet…
W251bGwsIjIwMjEtMDYtMjUgMDY6NTg6MDMiXQ
This is not an answer to cheer us. It prepares us to dispel illusions. But one can go further: when science still has no conclusions about the virus, then this 'long time yet' can change a sense of uncertainty into a challenge: should scientists be morally responsible for what they say and recommend, when what they propose is inconclusive? When they are 'still learning'?
This is not easy to answer—not even for scientists. Just as it is not easy for political decision-makers to determine policies when they are guided by science that is still inconclusive.
In the past—which is actually not really past—there were other ways out of inconclusive situations. People might highlight something outside of themselves when the anxiety on one's own shoulders was too much of a burden. So it was in Europe, during the great plague in the 13th century, when thousands of Jews—they were the others—were burnt alive. Or people sought to read destiny in the stars. Or, more frequently, God. When they were anxious or afraid to blame God as the maker of disaster, religious leaders created theodicy—a defence of God: the good and just God always has noble reasons. He tests us—and tests the Indian girl who died on the road. Any evil in this God-created earth is always for the good, even though those who enjoy that good are usually not of the class of that starving girl…
People can also refuse to condone the evil that befalls them—denying that is it 'God's will'. People can suffer evil without seeing any divine plan of consolation. Levinas, for instance, the French-Jewish philosopher who endured Hitler's anti Semitic cruelty, preferred to speak of religion without promises, without consolation: 'faith without theodicy'.
In other words, he wanted to demonstrate that he could believe in a God who is not always just. Even without such a God, man can still witness and pursue goodness—and can still experience justice as the 'spirit' that never ceases hovering and calling to us, in ephemeral history.
But this is no easy matter. In modern times, explanations keep changing, since Shakespeare's time in the 16th century when outbreaks of the plague were common. A character in All's Well that Ends Well says, "They say, miracles are past; and we have our philosophical persons, to make modern, and familiar things, supernatural and causeless."
There are gains in the modern era, but also losses. We might not submit to an unknown fear, but "we make a trifle of terrors; ensconcing ourselves into seeming knowledge."
Shakespeare's word 'seeming' feels painful, or funny, or honest.
GOENAWAN MOHAMAD