The Peaceful Path of Old Preachers
EIGHT ulemas from various parts of the archipelago spread Islam to different corners of what is today known as Indonesia. Faced with many challenges, such as stormy seas and isolation in their new homes, they worked to preach the religion, embracing communities that did not share their faith with their knowledge and wisdom. Like the wali (saints) before them, these ulemas promoted a peaceful and compassionate Islam.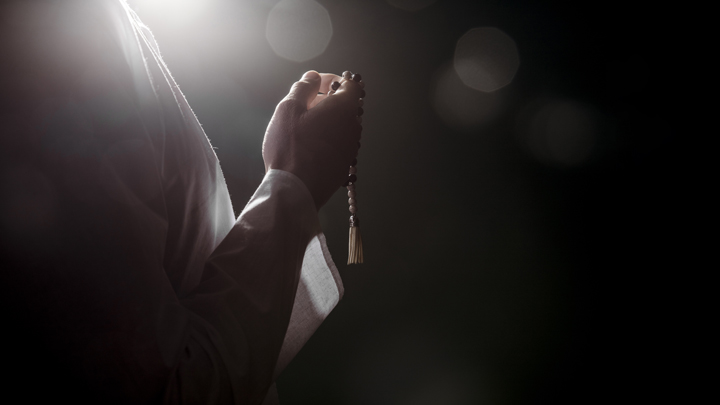 Abd al-Rauf al-Sinkili—or Abdurrauf al-Singkili—who had the highest legal and religious authority in the Aceh Sultanate in the 1660s, was faced with a great challenge. He had to put an end to a religious conflict between Muslims, which had claimed lives in Aceh, a region known as Serambi Mekah (Mecca's Veranda).
At the time, followers of Sheikh Nuruddin ar-Raniri were hunting down those who subscribed to the Wahdatul Wujud ideology, led by Hamzah Fansuri and Sheikh Syamsuddin al-Sumatrani. Nuruddin and his followers accused Wahdatul Wujud followers as heretics who had to repent. Hamzah Fansuri's writings were burned, and it was believed to be 'halal' (permissible) to shed the blood of his followers.
As written by Oman Faturrahman, a professor at the Jakarta State Islamic University, in an article titled A Conciliatory Ulema from Mecca's Veranda, Abd al-Rauf, also known as Syiah Kuala, did not use sharp words or deliver judgment. Although he could have, he chose not to use his authority to give orders that could not be negotiated. "Abd al-Rauf asked all camps to not recklessly accuse other individuals or groups as heretics and infidels," said the article. The conflict, which lasted over 20 years, finally came to an end.
Readers, at the end of the 2020 Ramadan fasting month, Tempo presents a special report on Indonesia's Muslim figures, who share Abd al-Rauf's wisdom. Their stories are crucial at a time when intolerance has been rising in the country. A survey by the Indonesian Survey Institute (LSI) conducted in September 2019, for example, showed that around 53 percent of 1,550 respondents refused the erection of worship places for other religions in their neighborhoods. Around one third even asked adherents of other believers to follow the wishes of Muslims.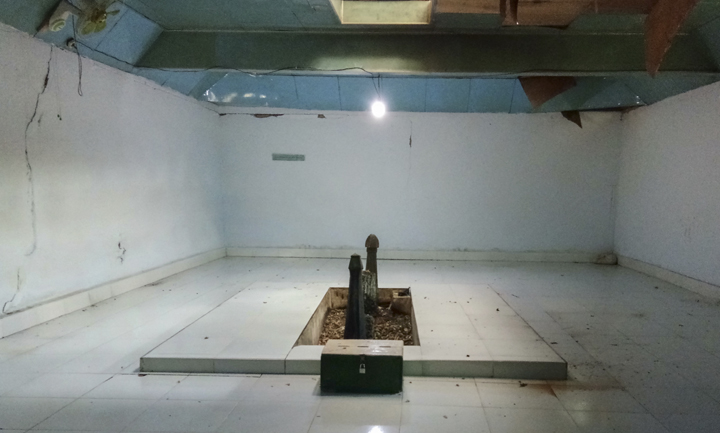 The grave of Datuk ri Tiro in Bontotiro, Bulukumba Regency, South Sulawesi, May 13. TEMPOP/Didit Hariyadi
During a time of increasingly unabashed intolerance, it seems that we must again consider the many stories that show how Islam—and of course other religions—essentially teaches peace and love, including for non-Muslims. Without violence, any religion becomes easier to accept, practice, and even to enjoy.
In mid-April, the magazine's editorial team discussed the plan to write the stories of those who have peacefully spread Islam in the past, especially after the era of the Wali Sanga (nine saints). After all, the spread of Islam will continue after the deaths of its central figures. New leaders will emerge, who will be able to encourage Islamic values in their regions. With deep knowledge and a humanitarian approach—perhaps even miraculous acts—their preaching will no doubt bring good things to their communities.
To trace the hidden paths of such ulemas, we performed research and did plenty of reading. After obtaining several names, the cover story team held discussions with professors and researchers who have studied Muslim figures. They are Azyumardi Azra and Jajat Burhanuddin, professors at the Syarif Hidayatullah State Islamic University, as well as Muhammad Adlin Sila, a researcher at the religious affairs ministry's center for research and development. We also conversed with George Quinn, a professor at the Australian National University.
From these discussions, we received all kinds of information and data about various figures after the Wali Sanga era. Jajat Burhanuddin, for example, says there are various titles and designations for those considered a wali. "Investigating on the archipelago's ulemas is good for showing that these wali have not only existed on the island of Java," said Jajat on May 11.
Muhammad Adlin Sila recommended the names of four people, who played a role in spreading Islam in Indonesia's eastern regions. Meanwhile, George Quinn, author of Bandit Saints of Java, who spent over a decade traveling to sanctified graveyards on the Java Island, recommended a woman, Zainab, who spread the religion of Islam. As a result, we obtained the names of eight ulemas, whose cultural heritage and values can still be observed today.
In Sulawesi, there was Sheikh Yusuf al-Makassari, who spread Islam not only in Sulawesi, but also in Banten and overseas. Before Sheikh Yusuf's time, three Acehnese chieftains, namely, Datuk ri Bandang, Datuk ri Pattimang, and Datuk ri Tiro, had entered Sulawesi and converted the regions' kings into Islam. On one end of Sumatra, Sheikh Abd al-Rauf al-Sinkili was the first ulema who translated the Qur'an into the Malay language. His tolerance can be seen by how he did not take issue with women leadership in the Aceh Sultanate.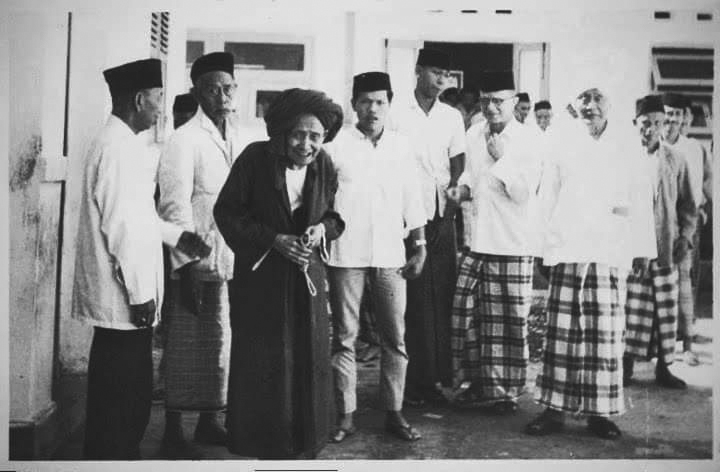 Kiai Haji Tubagus Muhammad Falak at Al-Falak Islamic Boarding School in Pagentongan, Bogor, West Java, in the 1960s. Dok. Keluarga
Two of Abd al-Rauf's pupils, Burhanuddin Ulakan and Abdul Muhyi, followed in his footsteps. Sheikh Burhanuddin was able to convert the Pagaruyung Kingdom. His successors has routinely held dhkir (recitation of the confession of faith), tahlil (dhikr by uttering sentences) and tamid, even today. Meanwhile, Sheikh Haj Abdul Muhyi not only spread the religion, but also introduced farming methods to residents of Tasikmalaya and its surrounding areas.
In Banjarmasin, South Kalimantan, there was Sheikh Muhammad Arsyad al-Banjari, who modernized the 'Islamization' method. He wrote a number of books in the Malay language, which are still read today. Another figure in the most recent period was Tubagus Muhammad Falak bin Abbas from Pagentongan, Bogor, West Java, who became a teacher to various pioneers of Indonesia's Muslim organizations.
Sunan Giri and Raja Giri IV's grandson, Sunan Prapen, also helped spread Islam to Lombok, West Nusa Tenggara. And Waliyah Zainab founded the first mosque on the Bawean Island. Until today, we can still find her followers in the region.
We then sent our journalists and correspondents to these various regions to retrace their steps. They encountered numerous challenges during this coronavirus pandemic. It was difficult, for example, to reach Bawean because the Gresik Regency government forbids boats from entering the island due to East Java's large-scale social restrictions policy.
It was also difficult to find facial representations of these ulemas. Almost all of these figures have left behind no photograph. Tomy Christomy, a social studies professor at the University of Indonesia, who wrote his dissertation on Sheikh Abdul Muhyi, says he did not find a single picture of the ulema. He also has doubts about the pictures of other ulemas that have circulated among the public. "The pictures of the Wali Sanga are also simply imagined," he said.
We concede that there must have been other ulemas with messages of love and peace, whose names we did not learn. Their preaching naturally contributed to the growth of Islam in the archipelago. We hope that the stories of those written about in this issue can help give new meaning to Islamic values, which will not promote insult and abuse but rather bring us closer to the Creator.
---
Team Leaders: Stefanus Pramono, Kurniawan | Project Heads: Mustafa Silalahi, Abdul Manan | Writers: Abdul Manan, Agung Sedayu, Febriyanti, Hussein Abri Dongoran, Khairul Anam, Kukuh S. Wibowo, Linda Trianita, Mustafa Silalahi, Riky Ferdianto | Editors: Agoeng Wijaya, Anton Septian, Bagja Hidayat, Kurniawan, Stefanus Pramono | Contributors: Abdul Latif Apriaman (Mataram), Akhyar M. Nur (Bima), Didit Hariyadi (Makassar), Febriyanti (Padang), Iil Askar Mondza (Aceh), Irwanda Saputra (Padang), Iqbal T. Lazuardi (Bandung), Kukuh S. Wibowo (Gresik), Muhammad Robby (Banjarmasin), Nurhadi (Gresik), Shinta Maharani (Yogyakarta) | Illustrator: Imam Yunni | Photo Researchers: Ratih Purnama Ningsih (Coordinator), Jati Mahatmaji, Gunawan Wicaksono | EnglishEditors: Luke Edward | Design: Ahmad Fatoni, Djunaedi