Bureaucracy
"Official secrets are as shy as young girls."—Kafka, in his novel The Castle
Edition : Tuesday, June 9, 2020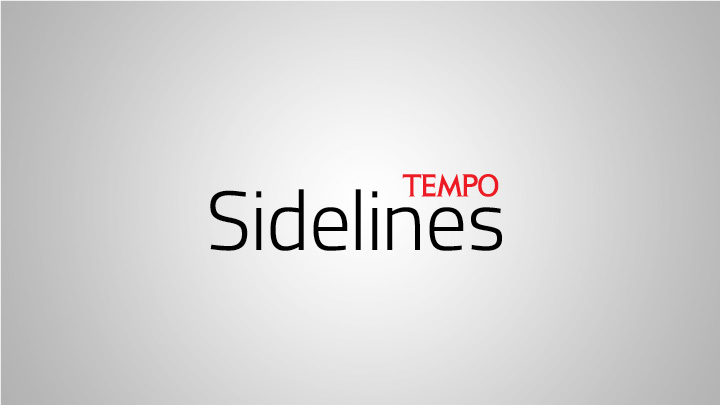 ON a fine day, his 30th birthday, Josef K is arrested by two officers, without any explanation. For a whole year Josef tries to find out what law he is supposed to have transgressed. Over that year he confronts a silent criminal justice system. At the end of the story, the two officers who arrested him take him outside the city and quite matter-of-factly execute him in the name of 'the law'. Josef K does not protest. Before he dies, he merely utters, "Like a dog!".
Kafka's novel The Trial (Der Prozess) depicts a person's absurd fate, but in a narrative tone as though this is normal. This led to Kafka's reputation as an early 20th century writer who gloomily depicted the position of man within an 'iron cage', as in Max Weber's metaphor of modern society.
In 1925, Kafka's novel The Castle (Das Schloß) was published.
Kafka did not intend to fascinate us with fantasy. In the novel, as also in our time, bureaucracy comes to resemble a castle that is 50 percent imaginary. The construction appears strong, and can often make our lives come up against a brick wall, thwarted. But the construction seems to hide its own structure behind the sphinx-like building, with its stiff pose of authority, with its ordinary materials: it does not want to make a fuss.
The Castle opens with K coming to a village. He is a land surveyor, and feels that the rulers of the castle in the village have summoned him to give a report. But it is unclear what the report is and whom he has to meet. It is night, and there is thick snow. The hill where the castle is supposed to be is covered in mist and darkness—as though threatening, between existing and not existing.
W251bGwsIjIwMjEtMDQtMjEgMTQ6MzE6NTIiXQ
The next morning, the castle is clearly visible in the crisp air. K departs from his lodging house for the castle. But as he gets close, what he sees is "a rambling pile consisting of innumerable small buildings closely packed together." The castle turns out to be just "a wretched-looking town, a huddle of village houses, whose sole merit, if any, lay in being built of stone, but the plaster had long since flaked off and the stone seemed to be crumbling away."
The structure and its partitions are confusing. So too its inhabitants. Someone says that there is no difference between the peasantry and the castle itself.
But in that vagueness there is power that fascinates, and shapes, the peasants. The young women are made to be obedient, and proud of providing sexual favors to castle officials. The actual duties of those officials are not really known. During the day they gather behind a long desk reading thick books and dictating to secretaries in indistinct voices.
Everyone is awe of Klamm, the highest authority. Who Klamm actually is, no one knows. The character is similar to the ruler in another Kafka story, The Great Wall of China (Beim Bau der Chinesischen Mauer): during the process of building the Great Wall of China, no one knows where the commander's office is and who sits there.
In The Castle, when K walks towards the castle on his first day, it seems to retreat, like the horizon. Communication with the castle never takes place. In German, the word das Schloß also means lock.
Maybe bureaucracy is a never-ending monologue. It speaks with language that seems not to want clarity—with terms, acronyms, and document numbers known only to those 'inside'. These signs circulate in the body constructed from many sub-bodies, in big halls and small rooms, in corridors that seem to be connecting but somehow divide, not unlike the interior of government departmental offices in Jakarta.
This is where the 'official secrets' come from. Kafka calls them 'shy'. We can guess: the sentences of an official secret usually have no clear distinction between 'yes' and 'no'. The contents are urgent but the tone is like secrets of old. What is stated as final is soon declared as still dependent on 'x'. Having been processed through various rooms and labyrinthine corridors, they are finally typed with bored fingers and fractured script.
Kafka, who wrote in the early 20th century, with his bleak voice made us aware of the arrival of a modern paradox; bureaucratic power, the 'rational' system and structure, turns out to confuse someone like K, a land surveyor, or anyone who hopes for everything to be precise and clear.
Kafka saw that 'rationality' had built a power distant from the world of living: complicated, alien, a Klamm and his riddles, a shy monologue explaining its intentions precisely. Impenetrable, not transparent, impermeable—this is the source of its aura. With it, Josef K can be wiped out like a dog that is too tired to ask why.
Goenawan Mohamad