The Decameron
Death changed in Florence in the 14th century. Plague plundered the famous Italian city like a foreign army wreaking wrath.
Edition : Tuesday, June 16, 2020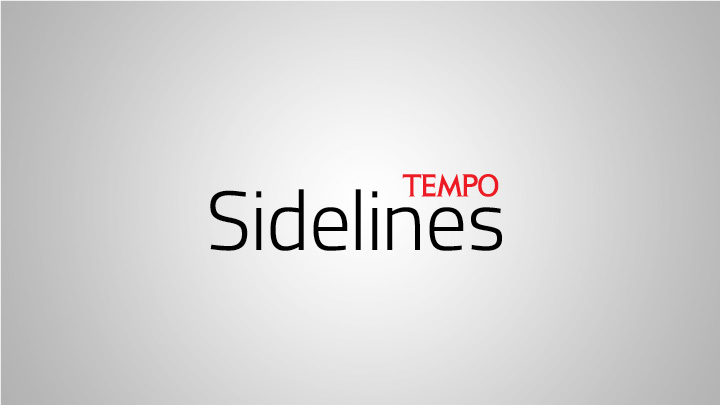 PEOPLE died daily. In the mornings, in front of the houses one could see corpses the tireless gravediggers or becchini had not yet collected. Graveyards were full. A local chronicler described how dozens of corpses were "stacked in layers like cheese in lasagne."
The plague was a swift killer. Around 8,000 schoolchildren, 30,000 spinners, 600 notaries and lawyers, 60 doctors and 140 priests were listed among the dead. In the end, 50,000 inhabitants of Florence were wiped out (meaning a mortality rate of over 50 percent) during two seasons in 1344.
Gradually, what remained of the city went silent. Church bells no longer pealed; the sick were terrified of the tolling. Masses ceased. Plague fractured the social structure into small protective forts. To touch meant to infect. There were even parents who did not want to care for their children near death. Mourning became private loneliness.
Death changed in Florence: dying was not only passing on, but to be bypassed. Homes had no meaning. In Death's claws, living was like exile.
But exile never becomes the new normal. In this ancient city, too, Death could not be absolute. Here and there, people found ways to escape its grasp. With imagination in equal parts reckless and bold, people created alternatives.
W251bGwsIjIwMjEtMDQtMjEgMTU6MTY6MzQiXQ
The Decameron was one of them, written by Giovanni Boccaccio (1313-1375), a work that became famous after the plague in Florence. We can see it as an imaginary liberation from the terror of epidemic and death. The novel (if one can call it that) celebrates the joy of life with no sense of sin.
The story opens with gloomy reportage about plague and death in Florence. But very soon, the scene changes: one day seven young women meet in a church…
They are bored. One of them, Pampinea, says, "here we linger for no other purpose…but to count the number of corpses being taken for burial. Let us quit this place and betake ourselves to the country…there we shall hear the chant of birds, have sight of verdant hills and plains, of cornfields undulating like the sea…"
Pure nature, in other words, as antithesis to death—especially death that is no longer the path to eternity, but a chasm of isolation. With open nature, with people not hidden under all kinds of layers, life feels to have more worth.
The young women go to the country accompanied by three young men. In the villa where they self quarantine, they fill their days with routine. From dawn to dusk, they walk, sing, dine on delicious food and wine. But apart from that, they sit together. Each of them tells a story on an agreed theme: one day virtue, the next, fortune, the next, wit, and so on for 10 days. They end up with one hundred stories, the Decameron.
But actually the themes are not important. Or at least there are no constraints in the stories. For instance, there is one story that gave the Decameron a reputation as pornographic for centuries: the story of Rustico the hermit, the guru of the naive young virgin Alibech who goes into the desert to be close to God. The hermit wants to help her. He tells Alibech that he is tormented because one part of his body is the Devil who likes to rise up. In order to stop this torment, the hermit tells Alibech that he must 'put the Devil in hell' which lies in her crotch, and Alibech dilligently obliges…
It seems that the important thing in the Decameron is sharing fun. The Italian language is vernacular; the characters are on the whole without decorum. Like Boccaccio himself, they are not nobles, but part of the nuova gente or educated middle class that upheld Renaissance values; no more knightly boldness and staunch faith as in the Middle Ages, but plain living, carnal delights, and eroticism that arouses the spirit.
Boccaccio's tales indeed do not teach morals. But with novel-like realism the work is a 'carnival' in Mikhail Bakhtin's term: not one-directional, not one story. The storytellers appear in turn, with views that might be contrary.
There is a mix: stories and characters come from anywhere, from Dante's poetry to Pancatantra Hindustan fables. There are no philosophical teachings. Life is present in concrete form: it can be straight, or crooked. Sins of the flesh are accommodated as reality. Even the sins of those in religious robes.
Carnival, Bakhtin said, "liberat(es) one from fear, bringing the world maximally close to a person and bringing one person maximally close to another." Carnival is flowing, and is "opposed to that one-sided and gloomy official seriousness which is dogmatic and hostile to evolution and change."
The Decameron is carnival: with shared joy it rebels against death—not as transition, but stagnation.
Goenawan Mohamad