Gifts from Nusaina
Sihar Sitorus' company is suspected of giving out cash and cars as bribes to ease the process of land take-overs. Some of the lands are part of forests area.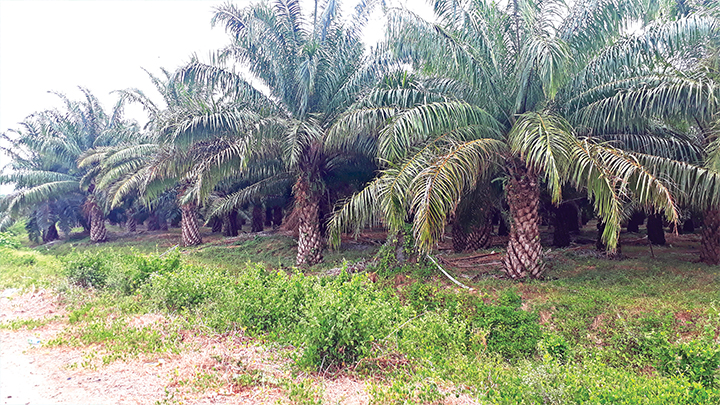 SIHAR Sitorus attended a development planning meeting at the subdistrict office of North Seram in Central Maluku Regency, Maluku, in early 2008. Sihar brought along his colleagues from Jakarta and Ambon to the event, which was also attended by village officials and community leaders. The King of Aketernate in 2002-2011, Yordanus Kulawa, was there, and he confirmed Sihar's presence. "Many came," he said at the end of December 2019.
According to three people who were also at the meeting, Sihar expressed his desire to invest in a palm oil plantation business in North Seram. They said that Sihar gave an explanation of the benefits people would get if they let their lands be used as oil palm plantations. Among those benefits was getting millions every month. In his two-hour presentation, Sihar also promised his company would help finance the education of landowners' children and hire local residents as company employees.
One of Sihar's aides said that, after the meeting, Sihar's staff gave out cash to village officials—each getting Rp250,000 to Rp500,000, which made a total of Rp200 million. When asked if this was true via WhatsApp, Sihar was reluctant to comment and instead asked where the information came from. "Who and where are your sources from? I have the right not to respond if (the questions are) tendentious," he said at the end of April.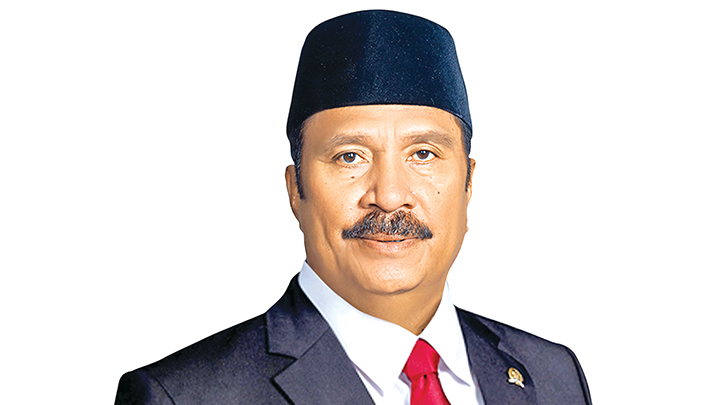 Abdullah Tuasikal, former Central Maluku regent./dpr.go.id
A day after the 2008 meeting, Sihar disseminated his investment plan at the Aketernate village hall, North Seram. After that, he asked a small team to conduct the dissemination and persuade villagers to let their lands be managed as oil palm plantations. The two team members, as well as several former employees at the Nusaina Group company—the company founded by Sihar—said that they approached village heads, local kings, and religious leaders. They gave them vehicles and promised to recruit them as employees with monthly incentives. The goal, they said, was to expedite the partnership process with the community.
W251bGwsIjIwMjEtMDItMjcgMTI6NTg6MDgiXQ
Hasan Manusamal, Kobi Mukti village chief during the period of 2008-2015, said that every village head who was willing to help the company was appointed as public relations officers. They helped with mapping out community lands, propagating plans for oil palm plantations, and persuaded villagers to partner with companies. Hasan claimed to have received a monthly incentive of Rp700,000.
But the former chief of Waiasih village, Sumardji, denied having received compensation. "I never received a dime," he said. Meanwhihle, Nusaina Group's former chief of finance Samsul Arifin Simbolong, denied giving out rewards. "We only help when there are activities in the village," he said.
The former King of Aketernate, Yordanus Kulawa, claimed to receive incentives from Nusaina Group. He also said that he received a Toyota Avanza from the company in 2008. But he argued that the car was exchanged for a land within a 178-hectare production forest area (HPK) in Aketernate, Seram Utara Timur Seti subdistrict, an expansion of North Seram. With permission to use the HPK, Yordanus let Nusaina Group manage the land through a partnership agreement.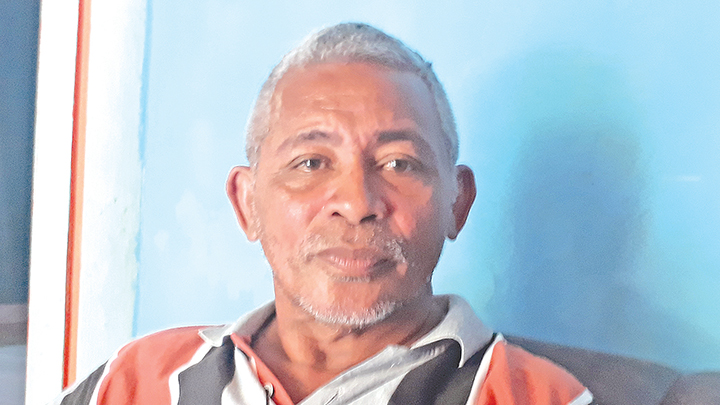 Hasan Manusamal, Kobi Mukti village chief of 2008-2015. /M. Jaya Barends
According to Yordanus, many villagers gave up their lands in exchange for cars, Rp1 million per hectare, or loans of up to Rp10 million per family. With these offers, many gave their lands to Nusaina Group to be managed. The size of community lands recorded as partnership land reached 15,000 hectares.
The efforts to persuade landowners go hand in hand with Sihar Sitorus' moves to establish five companies under the banner of Nusaina Group. The five companies are Nusaina Aketernate Manise, Nusaina Agro Kobi Manise, Nusaina Agro Huaulu Manise, Nusaina Tanah Merah Manise, and Nusaina Agro Manusela Manise.
Nusaina Group also made the partnership lands as a principal asset to obtain a plantation business permit (IUP) from the Central Maluku Regency government. In accordance with the regulations at that time, which is Article 11 of Agriculture Ministry's Regulation No. 26/2007 on the guidelines for plantation companies licensing, the IUP holder was required to develop community plantations covering 20 percent of the total size of plantations it operates. One way is by implementing a profit-sharing system.
The five companies obtained a plantation cultivation business permit and a plantation business permit at the end of 2009. Nusaina Group applied to get permits for 100,000 hectares of land, but the Regent of Central Maluku at the time, Abdullah Tuasikal, only gave a permit for 10,000 hectares. A few months later, Nusaina requested for an expansion. Abdullah approved and Nusaina's oil palm plantation permit was increased to 40,000 hectares.
However, the initial permits of the five companies—as well as the expansion—were issued without first releasing the forest area. The permit documents showed that there is an area of ​​8,000 hectares located within a production forest area that can be converted (HPK), and seven hectares in another area of use. Without removing their HPK statuses, the lands should not have been used for production.
According to the data from the environment and forestry ministry for Ambon IX Forest Area Consolidation Center, only 700 hectares of land managed by Nusaina Agro Huaulu Manise had obtained forest area release. The release was signed in 2014 by the forestry minister of the time, Zulkifli Hasan.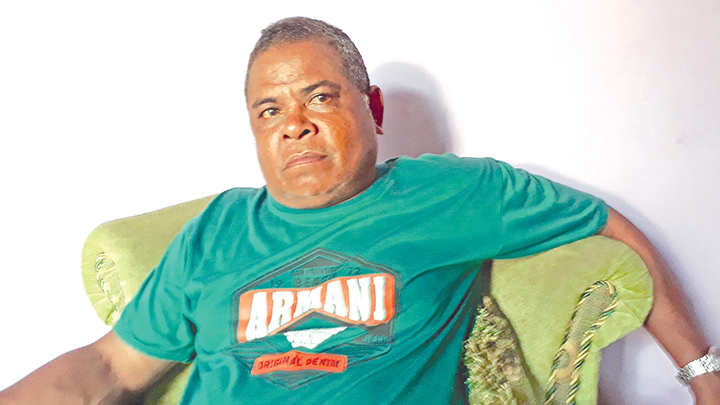 Aketernate King of 2002-2011, Yordanus Kulawa./M. Jaya Barends
Because the permit was issued more than 10 years ago, Abdullah Tuasikal contacted his colleagues in Central Maluku to confirm the information at the end of January. He then admitted that part of the Nusaina's plantation business permit area was located inside the forest. "It is true that some lands are located inside the forest area, but it is not that many," said the regent of two periods.
Meanwhile, two former Nusaina employees who knew the permit application process, said that the land expansion agreement was issued because the company paid 'tributes' to Central Maluku officials. Met separately, the two former employees—who wished to remain anonymous for safety reasons—both said there was a transaction with Central Maluku officials worth some Rp1 billion in September 2010. One of them said he saw the receipt of the money. But he could not show the evidence to Tempo.
Nusaina Group's former financial director, Samsul Arifin Simbolong, said he has no knowledge of payments to the Central Maluku government. "I do not know. That (matter) is for the levels of directors and bosses," he said. Meanwhile, Abdullah Tuasikal denied the information. He said that he never received compensation for issuing Nusaina's plantation business permit. "Show me the proof that I received money," he said.
RUSMAN PARAQBUEQ, MUHAMMAD JAYA BARENDS (MALUKU TENGAH)