Preemployment Cards Problems
THE Corruption Eradication Commission (KPK) have found issues in the Pre-employment Cards program.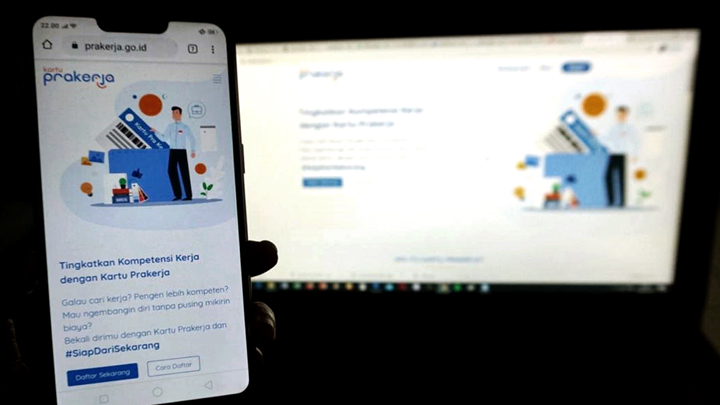 KPK Deputy Chairman Alexander Marwata said the online training program may be fictitious and ineffective in its execution. "This could also inflict losses to the state's finance due to its one-direction training method and lack of control mechanism," said Alexander during a press conference on Thursday, June 18.
Based on a three-week long evaluation by the KPK, Alexander said that most of the 9.4 million registered participants does not meet the program's criteria for its intended targets. The KPK noted that there are around 1.7 million citizens affected by the Covid-19 pandemic, but only 143,000 of them enrolled in the program. The registration process itself is deemed as problematic because it relies on a face identification method costing up to Rp30.8 billion. "Using face recognition is superfluous," said KPK Deputy Chief for Prevention Pahala Nainggolan.
The KPK also suspects that the training partners were not appointed through necessary goods and services procurement mechanism as required by the state. Moreover, five out of eight companies involved may have conflict of interests. Of the 1,895 trainings that took place during the pandemic, according to Alexander, only 327 were done according to standards. He also questions why a control mechanism was not implement to ensure that participants finish their trainings.
Pre-employment Director of Partnerships and Communication Panji Winanteya Ruky said the program's management will study KPK's discoveries. "The Cipta Kerja Committee will further examine the findings," he said on June 19.
---
W251bGwsIjIwMjEtMDMtMDEgMTA6NDA6MTMiXQ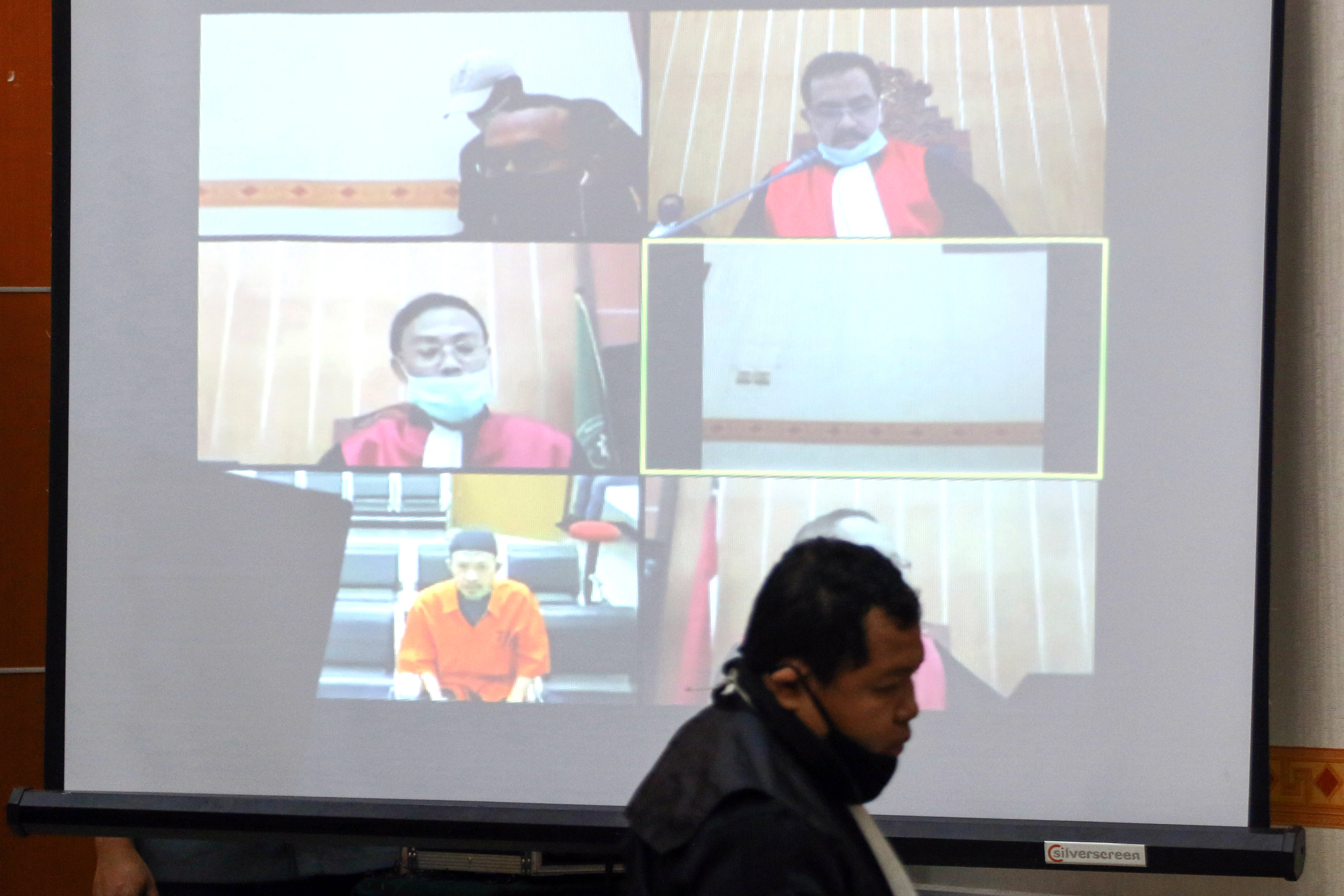 ANTARA/Rivan Awal Lingga
Wiranto attacker Could Face 16 Years in Prison
ON June 11, Syahrial Alamsyah, defendant in the case of knife attack against Wiranto, was charged with indictments that could see him behind bars for 16 years. Syahrial alias Abu Rara stabbed the former coordinating minister for political, legal, and security affairs in Menes subdistrict, Padeglang, Banten, on October 10, 2019. His wife, Fitria Diana, is facing a possible 12 years in prison in the same case.
West Jakarta District Attorney Intelligence Section Chief Edwin Beslar said that Syahrial is charged with multiple articles from the Terrorism Prevention and Eradication Law. "The defendant allegedly committed an act of terror as regulated in the law," said Edwin.
Syahrial's lawyer, Kamsi, said his client's action could not be classified as terrorism because it was done without order from anyone. "There was no element of intention," he said.
---
Papuan Activists Convicted of Treason
THE judge at the Balikpapan District Court in East Kalimantan sentenced seven Papuan activists and college students to between 10 to 11 months in prison on Wednesday, June 17. They were found guilty of committing treason by persuading the people of Papua to organize a referendum and carry the Bintang Kejora (Morning Star) flag. "Treason is not necessarily limited to physical attacks, as even an idea may qualify as such," said Sutarno, chairman of the panel of judges.
Buchtar Tabuni, one of the convicted receiving an 11-month prison sentence, said the verdict is unfair. Tabuni, leader of the United Liberation Movement for West Papua, feels that he did not commit the crime of treason.
Amnesty International Indonesia Executive Director Usman Hamid urges President Joko Widodo to release the seven Papuan activists. The activists, said Usman, were only expressing their aspiration and therefore should not be criminalized.