Sexual Abuse at Depok Church
I have followed the coverage of Tempo about the case of sexual abuse occurring at Herkulanus Parish in Depok, West Java. I feel grateful and salute the courage of Tempo to publish this fairly sensitive article.
Edition : Monday, June 29, 2020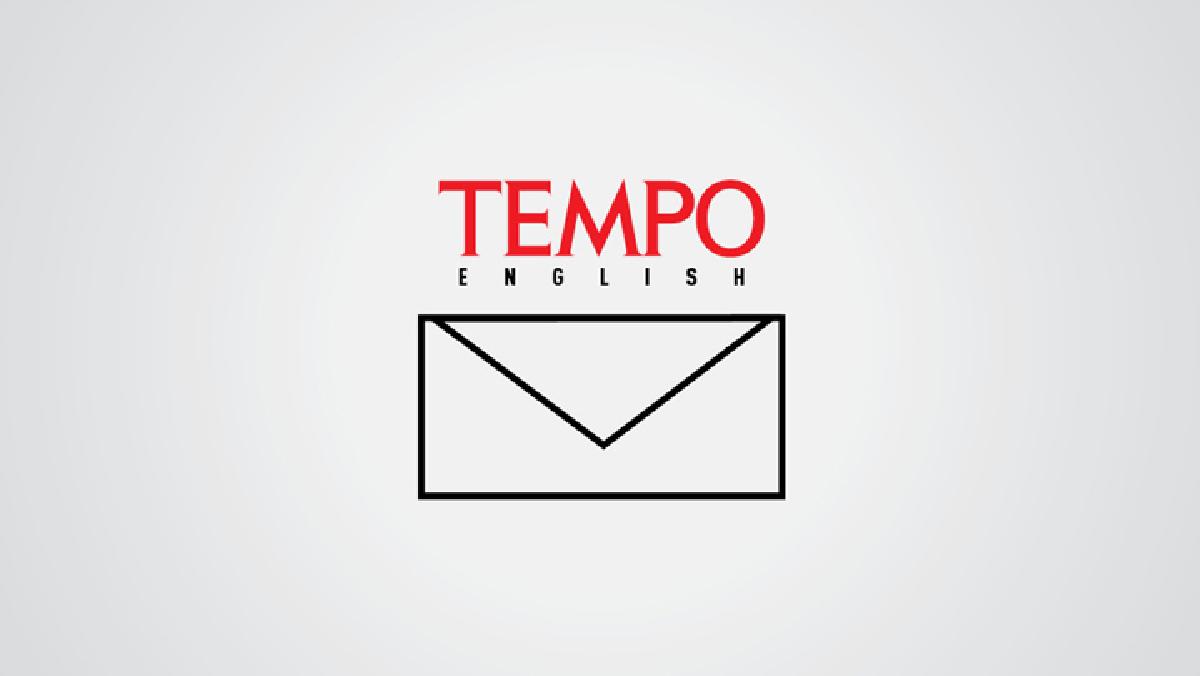 So far, cases involving the Indonesian Catholic Churches have seemingly gone beyond legal authority. Alleged criminal perpetrators (of sexual violence, financial and power abuses) have never been legally processed. Consequently, their victims (children, women and other vulnerable groups) can only be resigned to their fate.
With the exposure of the case in Depok, I hope the cases so far covered up can be revealed and exposed. Their alleged offenders can thus be subjected to legal process pursuant to the prevailing law in the country.
Fransisca Tri Susanti
Depok, West Java
Thank you for your appreciation and information—Ed.
---
Former Employees' Complaint
I LED Forum 58 with 141 members who were former workers of a foreign oil company. We were forced to retire early with trickery and by violating the law in force. We have strived to recover our rights for over seven years but so far there have been no positive signs yet.
Suhadi Hasan
Chairman of Forum 58
---
W251bGwsIjIwMjEtMDQtMjEgMTU6MjA6NDAiXQ
TIKI's Response
THIS is in response to Bapak Tri Daya Hermawan's letter on June 15, 2020, Disappointed by TIKI's Service, about the use of service with the receipt number 030198081098, date of sending on April 16, 2020 from Batam destined for Pamulang, Tangerang, by using the Regular Service (REG) product. The package sent contained handbody lotion weighing 1 kilogram, and the package was received in damaged condition with its contents of a Hugo Boss perfume and Imboost vitamins being undelivered or lost.
We would like to offer our apologies for the inconvenience Bapak has experienced in using our service. We hope Bapak will remain our loyal customer. Regarding the problem, the claim that ensued was already promptly settled in an amicable way with Bapak Tri Daya Hermawan through a telephone call on June 16, 2020. TIKI provided compensation for the items lost via a bank transfer on June 22, 2020.
Nugroho
Manager of Customer Service, Legal & GA Citra Van Titipan Kilat