RRI Chief Executive Officer Mohammad Rohanudin: A Minister Scolded Us
Mohammad Rohanudin, CEO of Radio Republik Indonesia (RRI), had fought to keep a 142.5- hectares land that was going to be taken away to be used as the location for the Indonesian International Islamic University (UIII).
Edition : Monday, June 29, 2020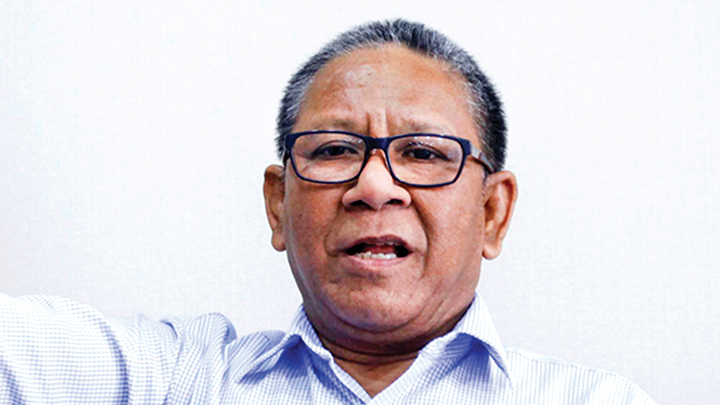 HE received pressure over his refusal, and finally succumbed. He signed the land transfer deed on May 9, 2017. To Tempo's Riky Ferdianto, Rohanudin told his side of the story on Friday, June 26.
We heard that you were pressured into letting go of the RRI land. Is that true?
During a meeting with the Presidential Advisory Council in 2017, a minister scolded us. He said we were unethical for being reluctant to give up rights over the land despite being instructed by the of communication and informatics minister of the time, Rudiantara. But that tension was short-lived. We were able to explain our situation and they understood.
(Rudiantara said he helped facilitate the transfer of state assets managed by RRI into state assets managed by the government.)
What explanation did you give them?
I said that RRI as a public broadcasting institution is not under a technical ministry. The RRI is responsible to the president. We have the same rights as other ministries and institutions in managing state assets.
Is it true that the vice president at the time, Jusuf Kalla, sent a minister to lobby the RRI?
It was a long process. We were invited to discuss the land-transfer process with many parties, formally and informally, with the communication ministry, the religious affairs ministry, as well as meeting forum with the vice president. A number of the Supervisory Board members also attended the forum.
Why did RRI eventually give up on the Cimanggis land?
We implemented precautionary principles in giving up our land-use rights. We made the decision after consulting with the House of Representatives (DPR), the finance ministry's directorate-general of state treasury, and the RRI Supervisory Board. In principles, they all agreed.
Were there rejections from the internal circles of RRI?
One member of the Supervisory Board disagreed. But that is a personal opinion. I did not want to have a debate with just one person. Better to put my thoughts onwards, to give RRI a better public image.
Did you ask for a replacement land?
I fought for it. At first we were offered lands in Balaraja and Tigaraksa, Tangerang (Banten); Citayam, Bogor (West Java); and Sawangan, Depok (West Java). But none of them was right. Some lands were in dispute, another has technical issues. Right now, we are asking for the rights to use part of the land in Cimanggis. It has been approved for 4.7 hectares.
Is that enough size for what RRI needs?
The compensation is only a small part. The area will have an eco-park, a training center and a Digital Radio Mondial transmission tower. We have and additional budget for equipment renewals. The government agreed and allocated Rp300 billion. So, every cloud has a silver lining.
The government believes it would be better for RRI to strengthen its digital channels. Do you agree?
There is some right in that. Countries where we broadcast Voice of Indonesia have started using digital transmission—leaving analog technologies behind. It is inefficient to keep holding on to analog, as it requires massive lands and huge power, while there is no listener.
So will RRI completely leave analog technologies behind?
What we leave behind is analog technology for international broadcasts. We still maintain local terrestrial broadcasts, especially for remote areas such as Natuna (in Riau Islands), Miangas (North Sulawesi), Rote (East Nusa Tenggara), Papua and Maluku. RRI rules there, we have many listeners. Even obituaries are considered important.
W251bGwsIjIwMjEtMDUtMTEgMTg6MzM6MTUiXQ