New Normal Face Masks and Helmets
OVER the last week our family has become even more wary following reports about the number of patients tested positive for Covid-19 reaching 2,000 and even more.
Edition : Tuesday, July 14, 2020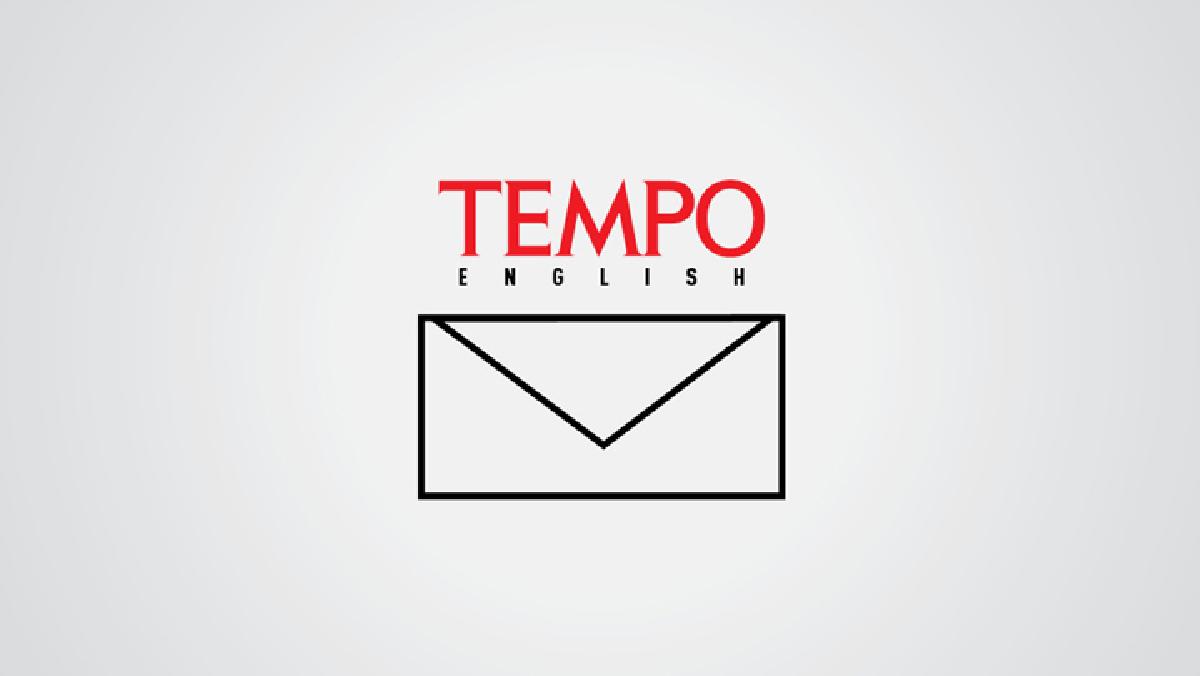 It has been the sixth month since the first confirmed cases were officially announced by the government. However, based on what I have learned from several experts, who are not followers of the conspiracy theory, the pandemic in Indonesia has not yet achieved its peak in the first phase.
What makes us wary is the government's promotion of 'new normal', which seems less appropriate amid the rising curve, so that the public assumes that the situation has already returned to normal. What makes it new is only the requirement to wear face masks everywhere. I have fear that the (obligation to wear) masks may later look like (the regulation to use) helmets, which are only worn properly upon entering certain areas or when there are officers to warn helmet users.
I am sure our society is quite smart, there is just slight egoism. People know helmets function to protect the head from hard impact. But since they are cumbersome, some are just riding along without helmets. They are worn when policemen are around.
The same is true for face masks. In the local market, when my family and I went shopping for daily needs, I witnessed the sellers and buyers were not wearing masks, let alone using hand sanitizers or washing their hands. The same went on at shopping centers. So was on commuter trains. Several people took off their masks and kept talking inside the railcars. When officers were approaching, they hastily tidied up their masks.
W251bGwsIjIwMjEtMDUtMTIgMDk6MzA6NDkiXQ
I hope the government is willing to think harder to prioritize citizens' health condition, to formulate a more appropriate policy than the mere promotion of 'new normal', instead of showing the comedy drama of the exchanging roles of presidential assistants.
Rahmat Mulya
Srengseng Sawah, South Jakarta


---

The Bicycle Epidemic and Its Problems
THE rate of bicycle sales is soaring amid the Covid-19 pandemic. When the economy is declining, people are just buying bicycles. The awareness of the importance of exercise to boost the body immune system amid the coronavirus outbreak has triggered a hike in bicycle sales.
In various cities in Indonesia, all circles from children to adults are cycling on public roads. For two weeks in Jambi and Palembang (South Sumatra), I have noticed lots of people cycling in groups.
Sadly, their cycling behavior sometimes endangers motor vehicles because they do not observe traffic signs. In Palembang, for instance, a group of youths was cycling in a relaxed way by ignoring red traffic lights. Others were cycling on the right side of the road, posing danger to themselves and other motor vehicles.
I think all regional governments should create a lane for cyclists to prevent accidents in the future. In Jakarta, the length of cyclists' lanes is still only 63 kilometers. I hope other regional governments will strive to imitate Jakarta, which is fairly friendly to cyclists.
Susanto
Bogor, West Java
---

Testing Discipline
WHILE making us take care of our health condition, the coronavirus pandemic also demands our discipline. Without discipline, we will see an ever rising number of victims. We are facing an invisible creature. Without discipline in wearing face masks, keeping distance and maintaining cleanliness, the number of victims will keep increasing.
What about the economy then? As long as we are discipline in following health protocols, the possibility of avoiding exposure to this virus will be bigger. The virus is transmitted through body liquid while coughing or sneezing or talking. Therefore, wearing masks and keeping distance become the solution to avoiding infection. Without adhering to the protocols, we will most likely be infected.
This is the only way we can do. As long as the vaccines and drugs are not yet found, we are highly prone to exposure. So discipline is the keyword. Hopefully this pandemic will soon be over.
Dewi B.
West Java
---
ERRATUM
There is an error in referring to the name in the article One Brand for Two in Tempo of the July 7-13, 2020 edition. The Director of Utomodeck should be Darmawan Utomo. We apologize for the mistake—Ed.