Crusoe
WHO among us still reads Robinson Crusoe? Hopefully no one.
Edition : Monday, July 20, 2020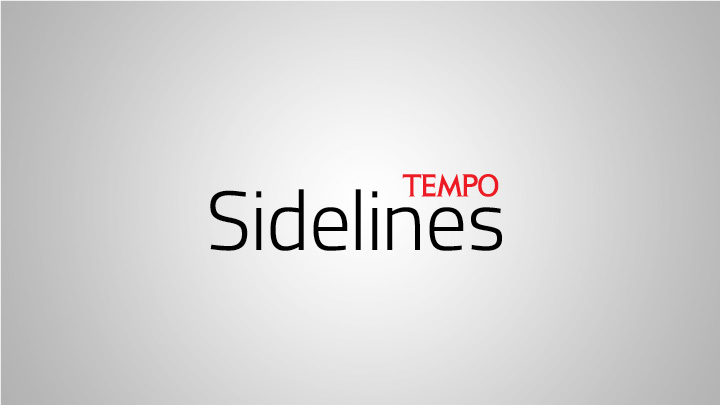 The famous English book was first published in 1719, and since then has been translated all over the world. Including here: into Malay in 1875, Sundanese in 1879, Javanese 1881 and Bar'e for the Toraja people in 1914.
It was meant for educating children. But that was not the intention of its author, Daniel Defoe.
Defoe, who started out as a trader and later became an activist and writer of pamphlets, got the idea for his novel from the story of Alexander Selkirk. Selkirk was a sailor who in 1704 was left alone for four years on an island 650 kilometers from the coast of Chile. Daniel Defoe wrote his story as fiction.
But he labelled it a true story. The long title emphasized this: The Life and Strange Surprising Adventures of Robinson Crusoe, of York, Mariner: Who lived Eight and Twenty Years, all alone in an un-inhabited Island on the Coast of America... and went on for three more sentences.
W251bGwsIjIwMjEtMDQtMjEgMTY6MDA6MTIiXQ
It is understandable that the story became children's literature. Robinson Crusoe is an adventure story, a model of fortitude in life's struggle, with a religious message—and without any sex.
Educational indeed. And potentially misleading.
Around half a century later, Rousseau, the philosopher who also inspired the French Revolution—wanting to form a new world and mankind—wrote Émile, ou De l'éducation, published in 1762: a long monologue of a writer Jean-Jacques who was raising a boy named Emile. The opening paragraph has the sentence, "Yet things would be worse without this education, and mankind cannot be made by halves."
In this five-volume work, Emile lives entirely according to the advice of his teacher. He is kept from deletory influences; he is kept from society. And books. With the exception, as stated in volume three, of "one [book] which, to my taste, provides the most felicitous treatise on natural education."
That book was Robinson Crusoe.
Jean-Jacques required Emile to read it. Emile was being prepared to become a 'natural man', l'homme naturel, who acts only 'for his own sake', and was not governed by social opinions and rules. "[T]he surest means of raising oneself above prejudices and ordering one's judgments about the true relations of things is to put oneself in the place of an isolated man."
But the isolated man we meet in Emile is not exactly the same as Crusoe in Defoe's novel. Rousseau, who translated the English novel into French (although still incomplete at the time) formatted it according to his own agenda.
So there are differences: Crusoe-Defoe is an expression of 18th century Protestantism that arose with the growth of individualism. Man was directly personally answerable to God, not via the Church. Defoe, the Protestant writer, lived in London where opposition to Catholic power was in full force—and he was active in that opposition. So in his novel, various events are linked to Crusoe's transition into a pious Christian. One day, as he mourns his fate being stranded, Crusoe opens the Bible. There he reads, "I will never leave thee nor forsake thee." He is comforted. It is better, he thinks, to be forsaken by man than by Jesus.
Crusoe-Rousseau is not like that. Rousseau did not believe in God, even though he rejected the atheism flaunted by the rationalism of Enlightenment intellectuals of his time, which later produced the French Revolution and politics of secularization.
Something else differs: Crusoe-Defoe, in his isolation, actually longs to be part of social power. He is a good example of the connection between the Protestant ethic and capitalism, as the sociologist Weber later described. Crusoe-Defoe treats Friday, the 'native' who helped him, as an object. He does not acknowledge that the black man has a name of his own. He is projected as turning Christian, after initially being depicted as dumb—with the loyalty of one indebted.
How did the Malay version of Robinson Crusoe deal with scenes like this? Published in the 19th century, under colonialism, it turns out not to replicate Defoe's 'imperialism'.
Doris Jedamski's interesting study in Clearing a Space, Post-colonial Readings of Modern Indonesian Literature, says that in the Malay version, Friday is called Crusoe's 'kawan', friend or comrade. "Friday," Jedamski writes, "is not just a blank foil out of which Crusoe fashions a 'civilized soul'." "Moreover," Jedamski goes on, "Friday is spared the most embarrassing scenes which derogatorily depict him as a dumb native."
It seems that the translator, Adolf von de Wall, a mixed-blood who was not fully accepted in the colonial social hegemony, was sensitive to the racism in Defoe's 'imperialism'.
Meaning that in in the system structured on the brutality of racial identity, there was subversion from those whose position to freely associate was unclear. From this unclarity, freedom forced its way through—from the margins.
GOENAWAN MOHAMAD