Nus Kei: I Have Forgiven John Kei
Around the end of June, Agrapinus Rumatora alias Nus Kei suddenly found his home in the Green Lake Housing Complex, Tangerang, Banten, stormed by dozens of thugs.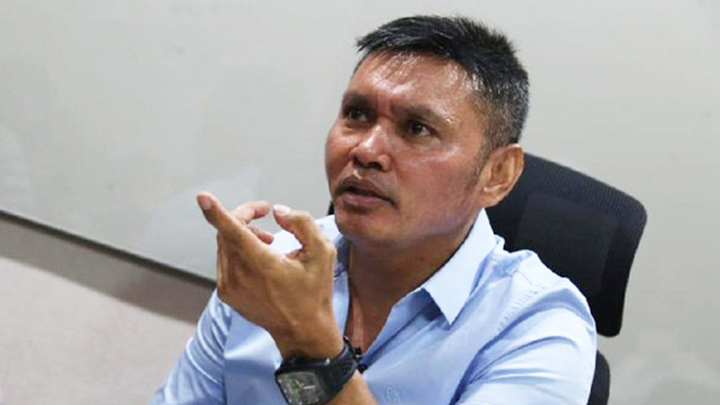 THEY are John Kei's men sent there to demand the share of the proceeds from a land sale compensation in Ambon, Maluku. This particular issue has long been a thorn in the flesh for the Keis.
The attack by John Kei's gang instantly made a splash in the media. Being a clash between two renowned groups of thugs from Ambon, it also raised a concern of security in the Capital City. John and Nus Kei each leads a large group of thugs whose members are predominantly youths from eastern Indonesia. When Tempo met him last weekend in a cafe near the Jakarta Police Headquarters, Nus Kei talked openly about the origin of his confict.
Is it true that your conflict with John Kei was sparked by disputes related to the proceeds of a land dispute compensation in Ambon?
Yes. There are some parties involved in the land dispute compensation of Haulussy Regional General Hospital, Ambon. One of them is the family of Johannes Tisera. He contacted me after his lawyer, Tito Kei, passed away.
We then met in Jakarta to discuss the dispute with John Kei. The case was handled by a new lawyer until it was won.
What caused John to be upset about it?
After winning the case, he became impatient. He kept calling me to ask about the payment of land compensation from the Maluku provincial administration. I told him that the government has a certain mechanism. The compensation must first be budgeted and discussed in the Regional Legislative Council. But he refused to acknowledge this. That is where the conflict began.
Did you leave John Kei's group beacuse of it?
I left the Tytyan Indah Housing Complex (where John Kei's group is based) in 2016. I moved to Bintara, Bekasi. But John Kei was getting worse. He ordered his men to harass me. Due to this inconvenience, I moved out to the Green Lake Housing Complex, Cipondoh, Tangerang. I thought that was the end of it, but I was wrong...
Were you seen as disloyal for forming a new group...
Disloyal to whom? It is not like he paid me. We have always been making our livings on our own separately. Before this conflict erupted, I always did what he wanted us to do. These younger family members have been with me since the beginning. They are the children of our older siblings. We came from the same village. We are one. I did not form a new group.
Did you borrow Rp1 million of money from John Kei?
I want to set this straight. The Rp1 billion of money was borrowed by a friend, who is also a friend of John Kei's, to settle a case in Ambon. After the court issued the verdict, John sent his people to collect the money from me. Whereas, I no longer have any business in Ambon. His ways of dealing with matters like this are putting us in uncomfortable situations.
About the Haulussy Hospital land dispute in Ambon, why did John Kei so incessantly press you for his share?
Perhaps because the case was initially handled by his late younger brother (Tito Kei). I do not know how the fee was supposed to be split between them. I think this problem is pretty simple, if only one is willing to be patient. Moreover, of the Rp46 billion total amount in land compensation, the government has paid out Rp10 billion. Another Rp3 billion will be disbursed this August.
Did you make any attempt for peaceful resolution?
Frequently. I called him many times, but he did not pick up my calls. I sent a message via WhatsApp, saying 'This is between you and me, do not get others involved.' If we refer to customs, he should have come to my house because I am his uncle, his elder. I decided to set a meeting in a neutral place, Plaza Indonesia. But even that went unanswered.
Is there a possibility of more clash in the future?
I continue to position myself as an elder, an uncle. I cannot possibly stir problems. Besides, he is now in jail. For me, it is done. I reconcile the people here because they are also members of our families. We want to live in peace as one family. I have forgiven him for the incident.
RIKY FERDIANTO, MUSTAFA SILALAHI