Doctors in our History
WE should learn from doctor Sulianti Saroso.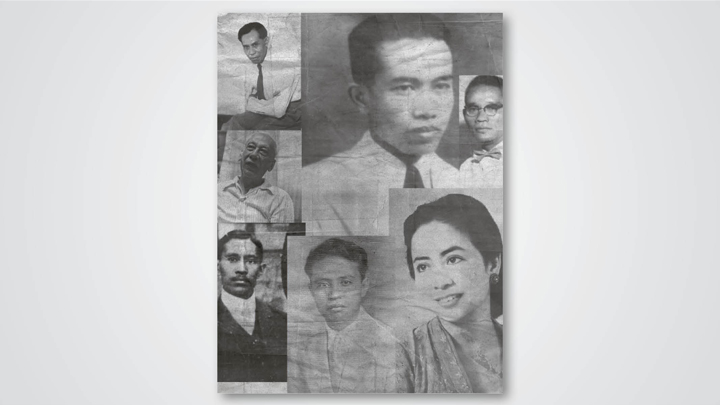 In 1970, when she was director-general of prevention, eradication and elimination of communicable diseases at the ministry of health, she saw Indonesia through a smallpox outbreak. While the epidemic lasted for 10 years in many South Asian countries, in Indonesia it was only a third as long. Sulianti took three measures recommended by epidemiologists: mass testing, tracing, and treatment of infected patients. These days we need a swift-acting person like Sulianti.
During the struggle for independence, as well as being respected for their medical expertise, many doctors were known as savvy political leaders. They laid down the foundations for the health care system still in use today. Doctor Jonas Andreas Latumeten pioneered the study of mental health in Indonesia, while doctor Slamet Iman Santoso established the first psychology faculty. Doctor Kariadi, who was shot to death by Japanese soldiers in the clashes in Semarang, was known for discovering the formula of a type of essential oil used to treat malaria and tuberculosis.
Doctor Johannes Leimena emphasized the importance of public health centers in villages, while doctor Boentaran Martoatmodjo, who established the Indonesian Red Cross, and doctor Moewardi, who help established the medical facility at Gadjah Mada University, were also active in the Struggle Union and the Pioneer Front, which were close to revolutionary hero Tan Malaka.
These legendary doctors combined their medical knowledge with social awareness to help people around them. They were not merely doctors peddling medicine, but agents of change who transformed society for the better. Nowadays we desperately miss these kinds of doctors.
Our health system has long become increasingly commercialized. The relationship between doctors and patients has become nothing more than transactional. We hear many complaints from the public about hospitals that are simply trying to make a profit and that ignore the quality of service. The Health Care and Social Security Agency (BPJS Kesehatan) has even discovered several hospitals trying to take advantage of the social security system to obtain inflated payments for services provided.
This situation has been made worse by the fact that policy makers allow those in the private health service business to act as they like. Medical training facilities, pharmaceutical companies, pharmacies and clinics and hospitals do not work under a regulatory framework that underlines the quality of health services for the public. Moreover, our national health care service is not integrated with the global system. As a result, our health industry is uncompetitive compare to other countries. What has come about is the law of the jungle, only those with money can access good health services.
The national social security system could be a solution to end this chaos. But overlapping authority, the lack of coordination between agencies and ministries and weak political support have led to this system not working effectively. Every year, BPJS Kesehatan has a deficit of trillions of rupiah.
The health ministry is now led by a minister who was expelled from the Indonesian Medical Association. Hospitals are trapped in a dilemma of improving public health or "improving their own health" as business entities. The public health system has not been set up properly. The relationship between doctors, patients and pharmaceutical companies blows hot and cold as a result of suspicions over commercialization.
With this dire state of affairs, now we are facing the storm of the Covid-19 pandemic.