The Central Bank Interest Dilemma
Yopie Hidayat (Contributor)
Edition : Monday, August 17, 2020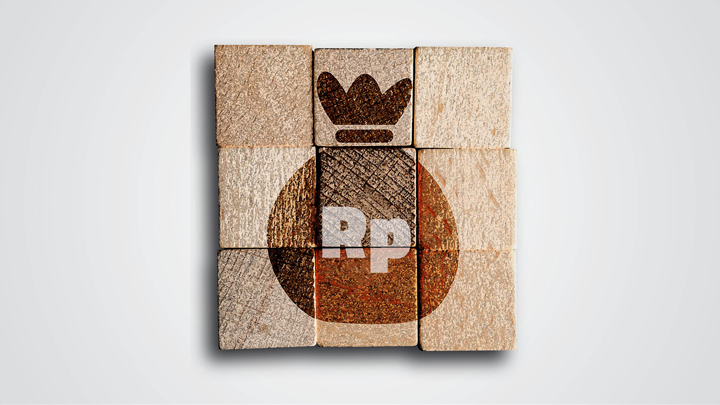 RECENTLY, there have been some good news that should have supported the rupiah. But they seem to mean nothing. The rupiah's value against major currencies continues its slow down but surely decline.
This is happening despite the foreign reserve level reaching its highest all-time record at the end of July, at US$135.1 billion. This is the first piece of good news, which showcases the abundant supply of foreign currency within the country. One of the reasons for this is the government's success in selling five series of Samurai Bonds on July, totaling equivalent of Rp13.4 trillion.
There is also the affirmation from Fitch Ratings that Indonesia's debts are still sturdy within investment-grade category. Fitch is convinced that government policies which necessitated massive borrowing to overcome Covid-19 this year will not threaten Indonesia's ability to pay its debts. With this consideration, Fitch maintains Indonesia's rating at BBB with a stable outlook. In other words, there is little chance of a rating dip in the short term.
In bond markets, the situation is also calm. The yield for 10-year government bonds keeps falling, down to 6.77 percent on Friday, August 14. This is far lower than its peak crisis levels, up to 8.32 percent on March 25. Lower yield means lower risk when investing in Indonesia.
These various positive indicators usually act as drivers of positive sentiment to bolster rupiah against the dollar. But that did not happen this time. For the last five days until Jakarta markets closed on Friday, August 14, the price of one US dollar kept creeping up, approaching Rp14,800 per dollar. The rupiah has fallen 6.5 percent compared to early June, when it reached Rp13,878 per US dollar.
W251bGwsIjIwMjEtMDUtMTIgMDk6MDE6MTIiXQ
What is keeping the rupiah in a slump? One reason is the negative sentiment shadowing emerging markets because of the crisis building up in Turkey. Other than that, central banks of emerging markets are trapped in dilemma. The choice: helping the government to boost the economy or defending the currency strength.
When the economy is weak, one possible move to invigorate it is by lowering interest as low as possible. The mechanism works as such: when benchmark interest rates from the central bank go down, interest in banking also goes down, and corporates sector enjoy cheaper cost of capital. The economy becomes energized.
Bank Indonesia (BI) is taking exactly this measure. Since the start of the year, BI's benchmark interest, the BI 7-Day Reverse Repurchase Rate, has gone down step by step four times, from 5 percent to 4 percent after its last rate cut on July. If BI wants to help reinvigorating the economy, this trend has to be continued. Investors are anticipating that BI will lower its benchmark interest rate again.
And here lies the dilemma. A higher interest rate has always been Indonesia's trump card in drawing foreign portfolio investment. This is the solution to the current account deficit that has burdened this country for the last 10 years. When interest rates go down, Indonesia becomes less attractive as an investment destination. Consequently, the current account deficit will become a hole that cannot be plugged, draining the value of the rupiah.
The next schedule for BI to set its benchmark interest rate is on August 19. Latest data show that year-on-year inflation as of July is very low at only 1.54 percent. Such a low inflation is really worrying. This is a clear signal that Indonesia's economy is still limping. The low inflation is also proof that the various government stimulus programs are still unable to boost economic recovery. To resuscitate the economy, BI must lower its interest rate once again, even when it can weaken the rupiah as a consequence.
Only one question remains: how far is BI willing to let the rupiah fall? So far, the rupiah's drop has stayed within safe boundaries. At least it has not gone over the government budget assumption of Rp15,500 per US dollar. But investors beware: that upper limit is not sacred. Crossing it when the market is in turmoil is par for the course.