Omnibus Bill on Job Creation
MANY artists and other public figures are uploading the hashtag #IndonesiaButuhKerja (Indonesia needs employment) in their social media accounts.
Edition : Monday, August 24, 2020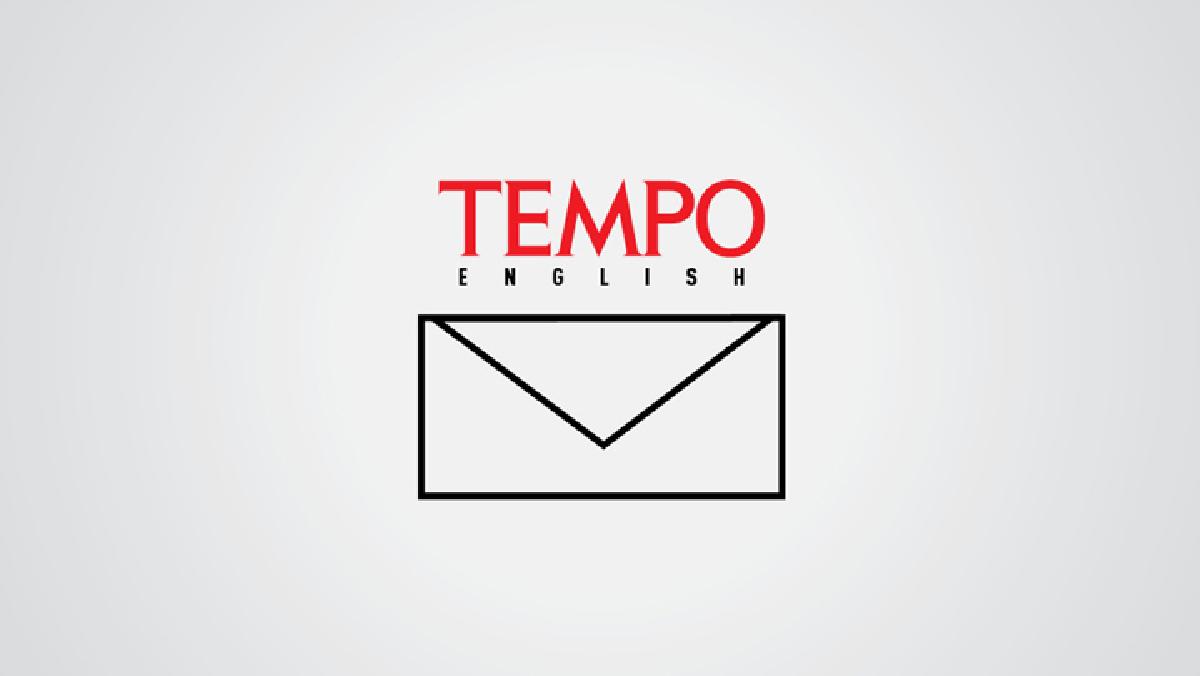 The hashtag refers to the Omnibus Bill on Job Creation certainly give rise the anxiety in society as many view that workers will face disadvantages if the bill being passed.
While most people are against it, many public figures are voicing their support for the bill that will harm the interests of Indonesian workers. Although some of them have finally apologized for their ignorance, public are already disappointed by their move.
Just imagine, when promoting the hashtag, they received Rp5-10 million per upload. It is a fantastic number as a lot of workers get salaries and over time work honorarium less than that number in a month.
The public's disappointment and criticism to those public figures supporting the Job Creation Bill certainly have good reason. A further look at the changes in the draft omnibus law reveals many points to the detriment of workers. Companies make their rules on leave policy, overtime is increased to four hours, no maternity leave is discussed, no regulation guarantees workers' religious worship according to the timetable and provisions already stipulated, working-period benefits are annulled, severance pay is abolished, compensation is cancelled and the criminal sanction on companies failing to include their employees/workers in the pension security program is also eliminated.
So, who is favored by the Job Creation Bill?
When the manpower regulation so tightly stipulated the rights and obligations between companies and workers, many firms were still disobedient. What will happen if this bill is passed in September? Why do the government and the House of Representatives so enthusiastic about finalizing this bill? On which side do the leaders stand when people are decrying this plan?
I hope the government will seriously consider this matter. Although I am now a businessman rather than a worker, but when the Job Creation Bill is passed, public anxiety will definitely increase and the business sector will undergo an unfavorable impact. The government has frequently obtained bad review reports. Don't harm us anymore with a oppression in the law making.
Ade Trias
Bandar Lampung
---

Cash Aid Vulnerable to Corruption
THE hard life due to the Covid-19 pandemic is increasingly felt. Not only in Indonesia, the same is also experienced in Singapore, the US, India and even the whole world.
On August 12, the Indonesian government announced the distribution of of cash aid worth Rp2.4 million to millions of micro business players like sellers of satay, martabak (beef, egg and vegetable pancakes) and ketoprak (bean sprouts and fried tofu with peanut sauce). Aid recipient candidates have been validly recorded in the data of state banks and other state-owned enterprises. However, many more candidates are still not yet recorded. At least the aid recipient candidates already recorded will obtain assistance earlier than those as yet unregistered.
The government said this assistance was planned to be transferred to recipient candidates in the middle of August. But the government did not yet explain how to distribute the fund to candidates having no access to banks or no accounts with banks or cooperatives. In this case, there are only two possibilities for them: they get no assistance or receive it directly, which is most likely to be smaller than the amount they should get.
For comparison, over the last three months the Singaporean government has provided cash aid for residents, including permanent residents. The aid is directly credited to their respective bank accounts. A small number of members of the people having no bank accounts receive checks that can only be cashed by themselves. In this way, no cash is distributed through the hands of officers in the field.
Comparing Singapore with Indonesia will always be considered wrong because Singapore is too small. Therefore, let us examine the aid granting system in India, a country far larger with a population almost four times as big as that of Indonesia.
In August 2014, Indian Prime Minister Narendra Modi announced the start of the Pradhan Mantri Jan-Dhan Yojana (PMDJY) program. It is a financial program open to the entire population of India, including children aged at least 10, as long as they open accounts along with guardians. This program mainly aims at opening financial access such as deposit accounts, transfers of money, loans, insurance, and pension funds for people who actually do not yet own sufficient funds to get access to banks.
A total of 15 million accounts were opened on the launch day of the program. Later, the PMJDY scheme was carried on and on June 27, 2018, 318 million accounts were already opened through the program.
The positive implication of this program is the facilitation of transactions without cash. At 8pm on November 8, 2016, Indian government announced that 1,000 and 500 rupee banknotes were not valid starting from the midnight of that same day. It was true that panic prevailed everywhere. I was in Mumbai at that time, and had difficulty in exchanging the banknotes. Yet not long afterward, the public became accustomed to conducting noncash transactions anywhere.
The other positive implication involves the provision a liquefied petroleum gas (LPG) subsidy. Like Indonesia, the Indian government provides an LPG subsidy. In India, this subsidy is given through the Direct Benefit Transfer (DBT) program. Originally, the program was meant to avoid fund leakage by crediting the subsidy directly to the accounts of rightful recipients. In this way, no fund is cut nor is there any unlawful recipient. As of 2016, DBT recipients not entitled to the subsidy (at least one person in their families earns a taxable income worth 1 million rupee or Rp198.255) are required to fill out forms to refund the DBT.
What about Indonesia? Let alone direct cash assistance, even basic staple package aid is frequently stolen or given to unidentified recipients. So, in order to prevent the possibilities of aid corruption, it is worthwhile for the government to imitate some of the programs implemented by the Indian government, certainly with adjustments to the characteristics of Indonesian society. I think it is appropriate for the finance ministry to declare a program to open accounts for all citizens and make it a mandatory program for all banks, state-owned as well as private banks without exception. It is never too late to make improvement, right?
W251bGwsIjIwMjEtMDUtMTIgMDk6NDQ6NDgiXQ
Lucky Nurafiatin
Singapore
---

The Family Hope Program
REGARDING the Family Hope Program (PKH), we originally assumed it as the government's attention to 'poor' and 'vulnerable' citizens. Government officers recorded data of all citizens.
The data recording was lengthy, time consuming and arduous, with some drama and possibly also arguments with various parties, including the communities. Moreover, after the PKH aid was launched, the negative issue of aid cutting and inappropriate aid targets became a hot topic of every discourse.
I have discovered a fraud in an area not far from the vicinity of my own village. A retired gardener of a primary school—meaning that he receives monthly pension allowances—who owns a plot of land now rented out as a cultivated farm, has obtained a PKH card. Every month the man is routinely supplied with basic staple food aid that can be picked up at the appointed kiosks and once in several months he receives some money that can be drawn from the automated teller machine.
Worse still, the child of this man is a financial division employee at a private university, who also has got a PKH card. There are thus two persons in a house, although with separate family cards, enjoying PKH assistance.
Meanwhile, in a corner of the village, there are several elderly people living all by themselves in their decrepit and formless homes, but are totally without any aid. They are not even registered as poor residents.
The PKH has lasted for quite a long time. Its impact has also been noticeable. Some of the right targets, meaning that the aid goes to rightful people, have indeed been successful. Their previously meager economic conditions have gradually been improving. But there is also anxiety, certainly among residents who have become sensitive and critical in responding to such assistance. They feel anxious because they have not found justice in the distribution of aid.
The implementation of the PKH should be reviewed and its data structure be changed. More accurate examination is needed to ascertain those who truly deserve the category of 'poor residents' or 'vulnerable residents'.
Genoveva Dian
Sleman, Yogyakarta